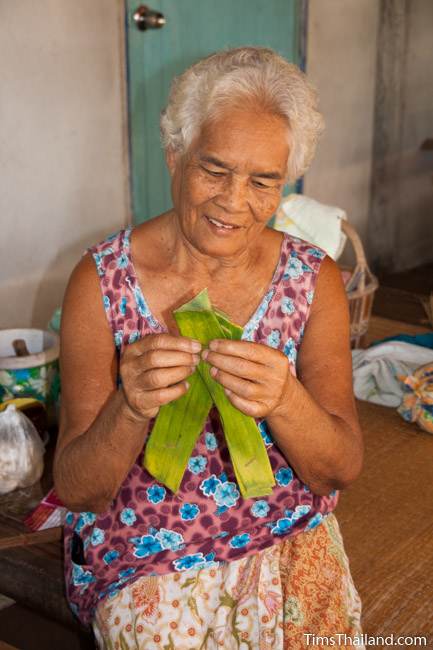 These twelve heet ("traditions" or "rituals" that help you to have a good life) are practiced across Northeast Thailand (the region known as Isan) and lowland Laos. City folk have mostly abandoned some of them, but there are very few Isan villages where they don't all remain important events. Some are Buddhist celebrations observed around the globe while others originated with local pre-Buddhist beliefs, though all of the later now have some Buddhist aspect to them. They're not only essential to one's life or afterlife, they're also important for community bonding. Nearly everyone in the community works together to prepare for these ceremonies.
Each lunar month (which runs from new moon to new moon) has its own heet. Though the months are numbered, there's no actual first heet: it's an endless cycle, not a progression. The first lunar month typically falls in December. Though the lunar calendar obviously does not line up with the solar year, every few years a leap month is added to keep things generally in sync.
My goal is to attend all twelve ceremonies to write a photo essay about each, and I'll add the links to this page when I finish them.