Just over a kilometer south of Phimai city's southern gate and directly centered along the axis of the temple and town, Tha Nang Sra Phom (ท่านางสระผม) is the only preserved Khmer-era boat landing known in Thailand.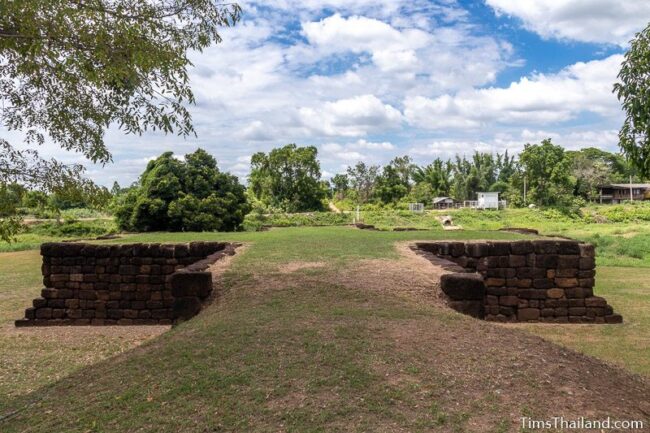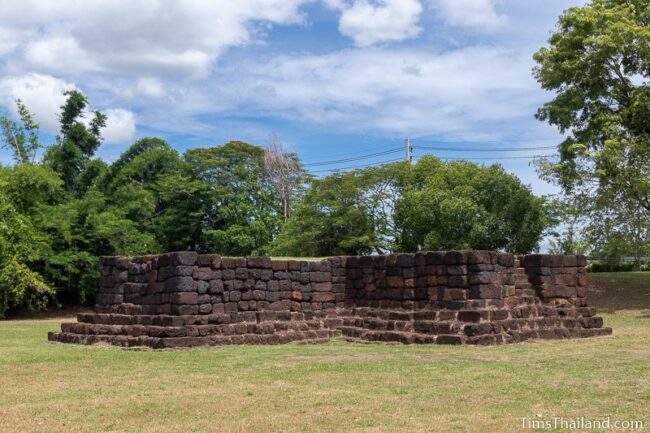 Likely built by King Jayavarman VII (r. 1182-1219), it's a simple cruciform platform made entirely of laterite with very steep stairs on three of the sides. When it was excavated the archaeologists found post holes (they're no longer visible), so we can be confident it had a roof when it was in use.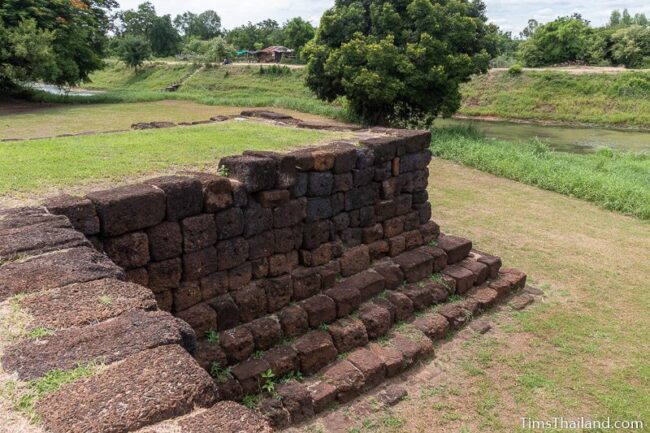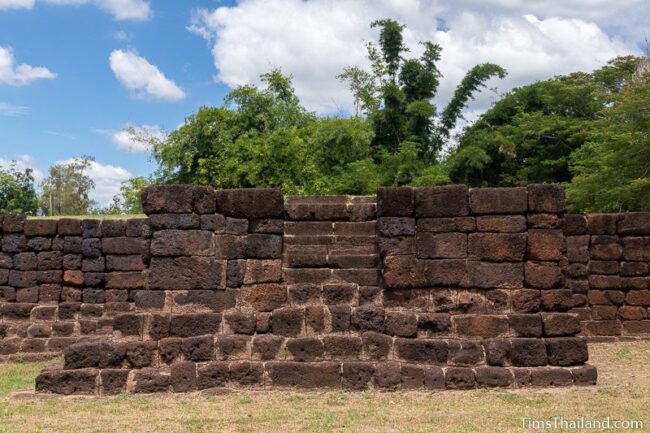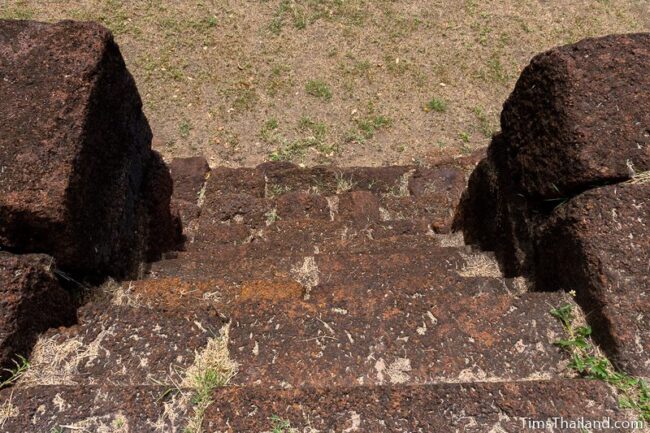 At present the pier sits next to the little Khem River, but in the past it was on the north shore of the old Phimai Baray. Since the river fed the baray the pier was probably used for both traveling to faraway places along the Mun River and also for visiting Noen Wat Khok, a temple built on an island in the middle of the baray.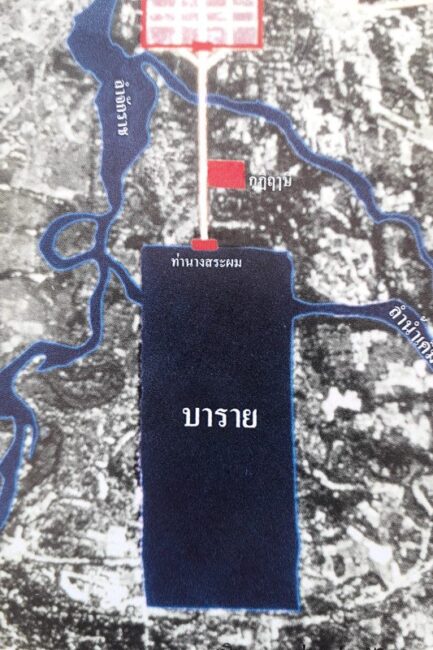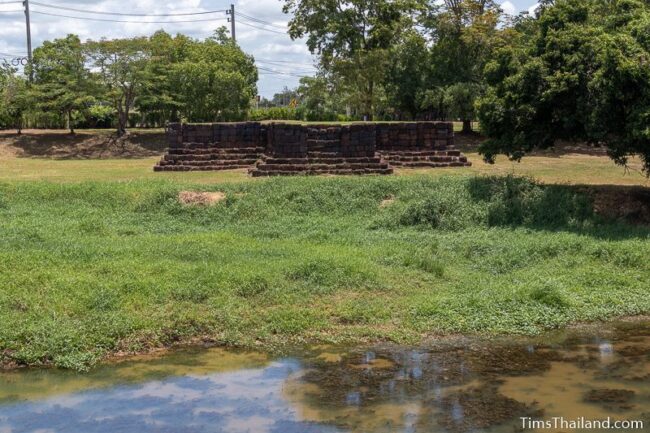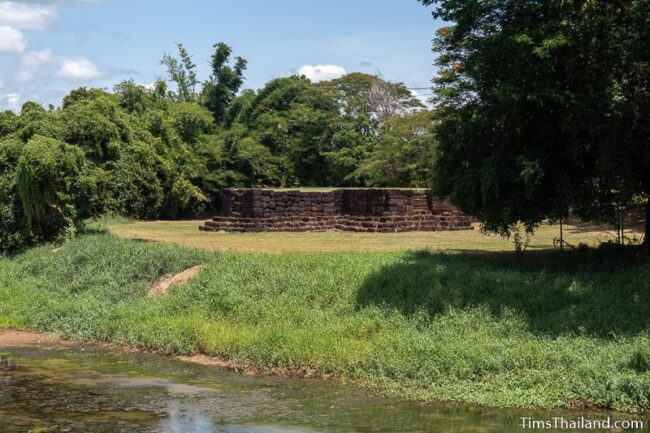 Besides the massive Phimai Baray to the south there is also the about 95m by 200m yellow water lily-filled Sra Chong Maew baray just to the northeast.
The name Tha Nang Sra Phom means "The Woman Washing Her Hair Pier" and was bestowed by locals who felt it fit the The Legend of Nang Oraphim and Thao Pajit. They decided that Nang Oraphim must have come here from the palace to wash her hair. We don't know what (or even if) the Khmer named it.
Location – Fine Arts Department Office, Tambon Nai Mueang, Amphoe Phimai, Nakhon Ratchasima Province
*The historical water resources map is from The Land Use and Change in Khmer Settlements in the Northeast by Thada Sutthitham.