Less than 100m from the south shore of the old Phimai Baray, San Pu-Ta Ban Wang Hin (ศาลปู่ตา บ้านวังหิน) is lined up with the Prasat Phimai's soaring prang, 3.6km away, instead of being lined up with the baray, suggesting it may have once been an important temple.
It's age and purpose are unknown and nothing ancient – no pottery shards, bricks, or building blocks – is visible now. The few remnants that were uncovered were taken away. All there is to see is a low, unexcavated, tree-covered hill; although the small pond to the south could possibly be the last little remnant of a moat. I've written about this site just for sake of having complete Phimai coverage.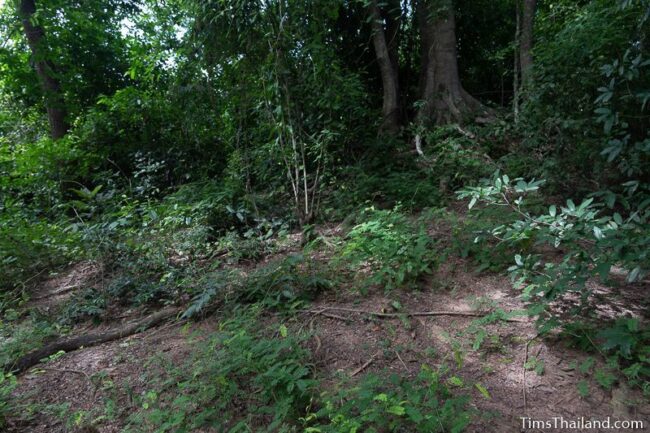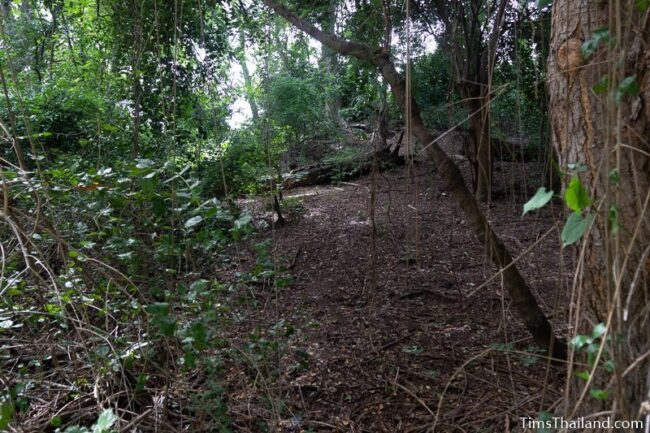 The temple ruin itself doesn't have a name, locals just consider it a part of their large guardian spirit shrine, called San Pu-Ta, which sits right alongside the hill.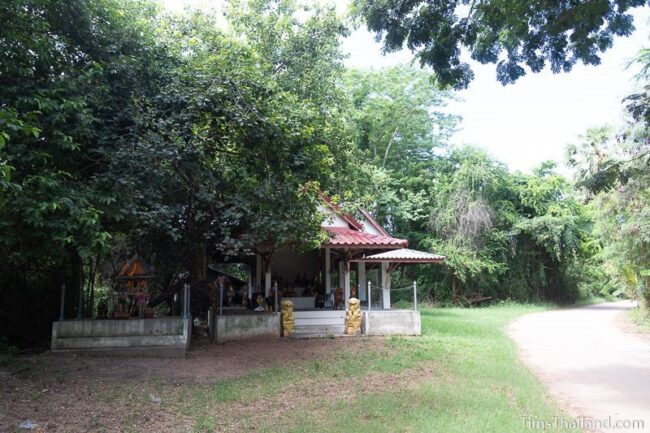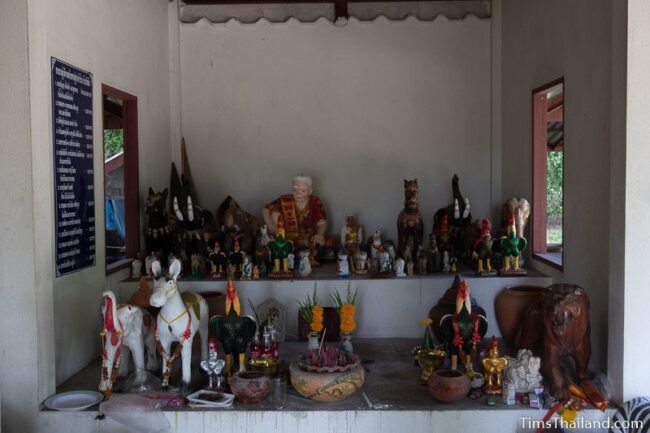 Location – Ban Wang Hin, Tambon Nai Mueang, Amphoe Phimai, Nakhon Ratchasima Province