There's no structure remaining from Prasat Phra Yuen (ปราสาทพระยืน), which is just called prang ku (ปรางค์กู่) by locals, but a pair of shrines have been made from the remnants.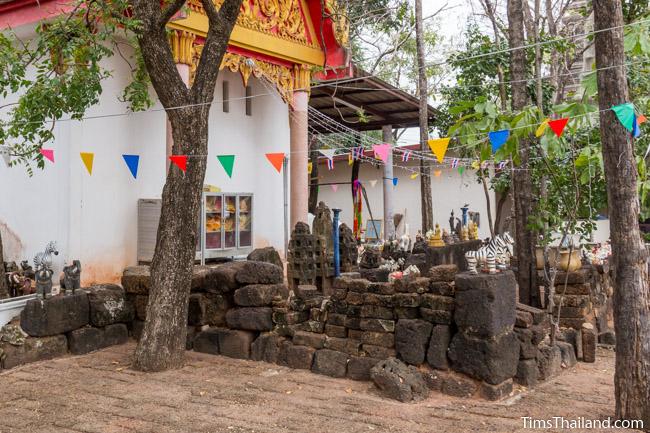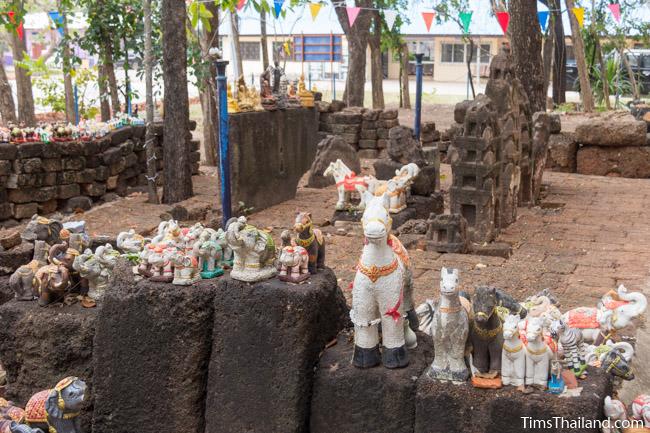 The main shrine is a small modern building with four old Buddhas. Legend says Phra Yuen town was founded by the leader of Chonnabot in 1863 because he found the two standing Buddhas in the ground here after dreaming of two balls of fire flying through the sky. The historical sign claims that although their origin is unknown, the assumption is they are Khmer and were made in the time of King Jayavarman II (r. 802-850). This is almost certainly not correct since stylistically the Buddhas appear to be Lao, the Khmer were primarily Hindu at that time, and they did not control this area until much later.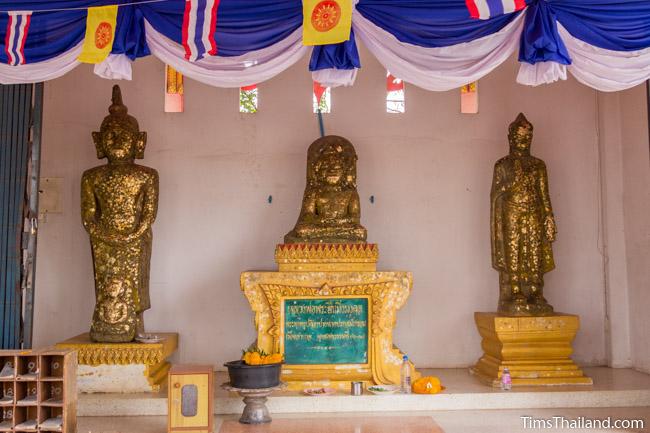 Most offerings to the Buddhas are placed around a small, barely noticeable jumbled pile of Khmer-era laterite blocks in front of the building.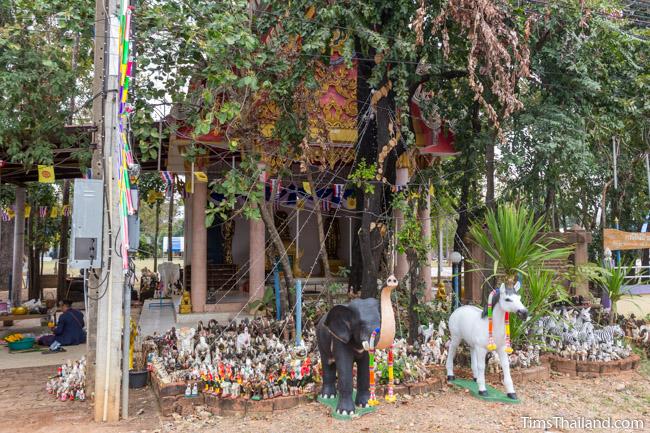 All the rest of the Khmer remnants are in back of the building facing the school. Various pieces of sandstone, including five prasat-form antefixes and what could be an uncarved lintel, have been erected as a shrine with laterite blocks stacked into a wall around it. The laterite covering the ground is mostly new, but there's old laterite under it. Although the age of the temple is not known, these antefixes show that it was a later construction.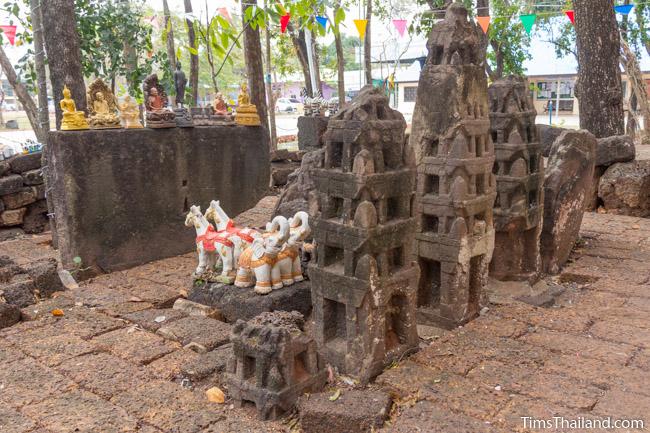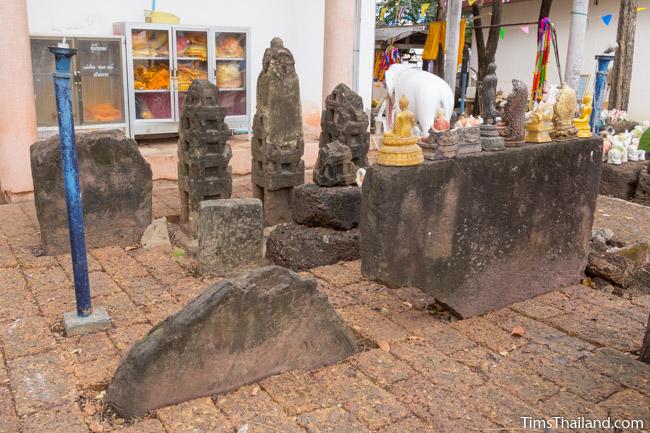 Location – Ban Phra Yuen, Tambon Phra Yuen, Amphoe Phra Yuen, Khon Kaen Province
Other Names – Prasat Phra Yun