Ku Kaew (กู่แก้ว) is a far cry from Prasat Puay Noi, Khon Kaen's best preserved Khmer ruin, but there's still enough standing to make a visit interesting. It was built in the early 13th century by King Jayavarman VII (r. 1182-1219) as a temple for a hospital (arogayasala). All buildings are made of laterite and none retain their tops, and though the sandstone frames remain around the doors, there are no carvings on any of them.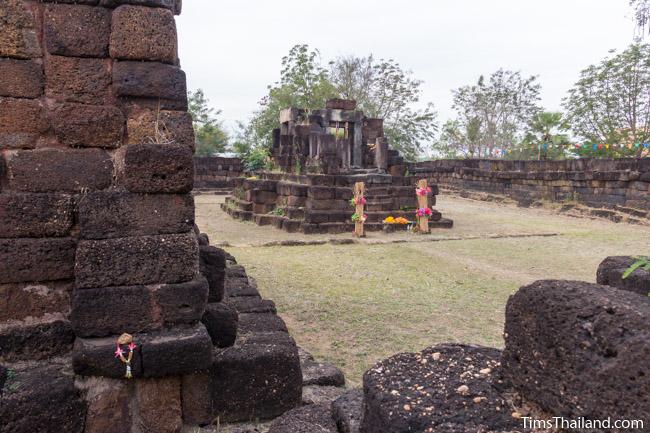 The main structure of interest here is not the sanctuary, but the east (front) gopura, which is very large for such a small temple. It's cross-shaped with small chambers at the front and to the sides of the large main room. There are two uncarved lintels, one over both the exterior and interior entrance doorways; one of many things showing that the temple was never completely finished.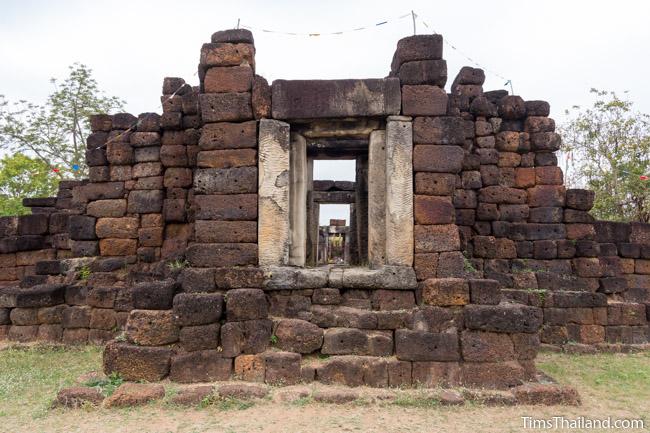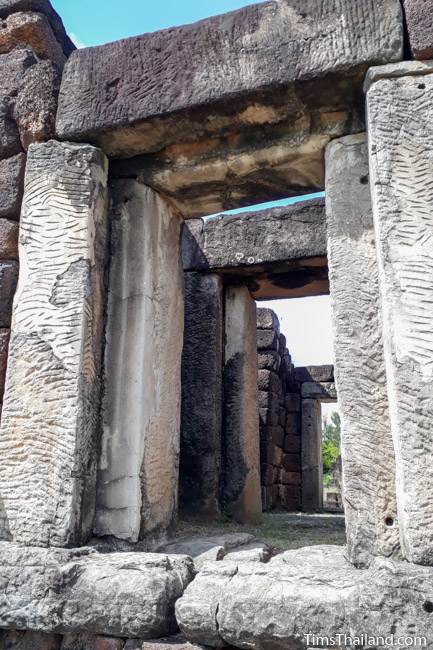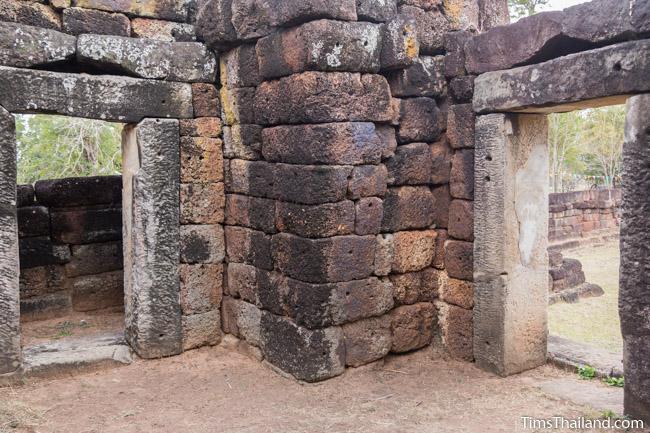 The sanctuary is pretty small and not in very good shape, but it once had a single tower with a mandapa in front. The latter has one window, on the south side, and the old yoni from the tower section has been moved here to be a part of the present-day shrine. None of the intact lintels were carved. There is an odd ring of laterite blocks around the sanctuary which probably was the base of an inner enclosure, but I have never seen a Khmer enclosure so close to a sanctuary before, so whatever it is, it was probably added long after the Khmer were gone.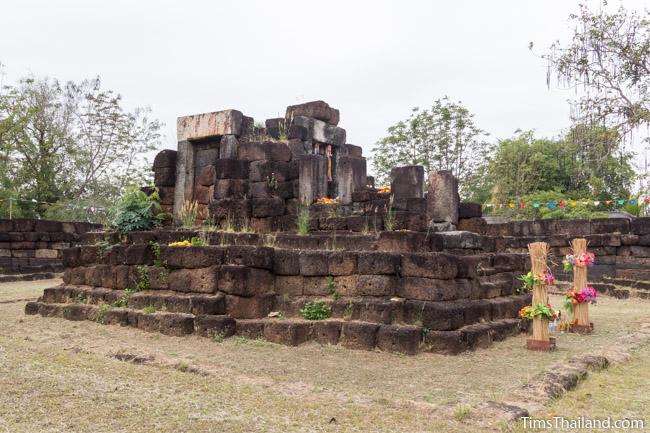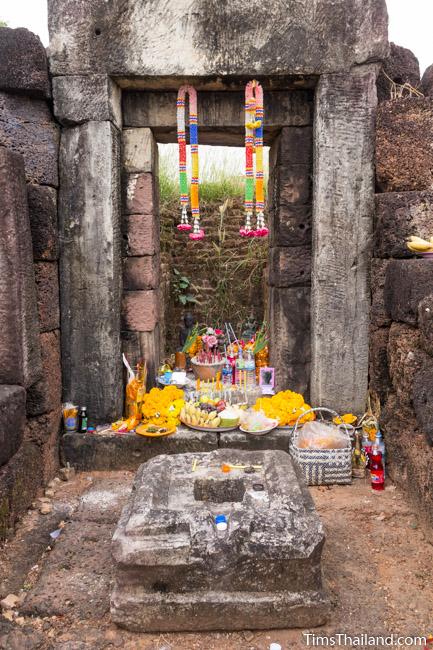 There's a single bannalai in front of the sanctuary. Inside, a sandstone platform with hole in middle is now used as a shrine, though locals mostly make offerings inside the sanctuary.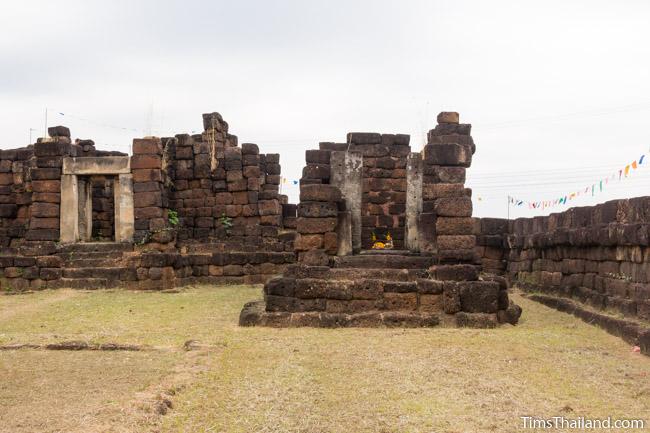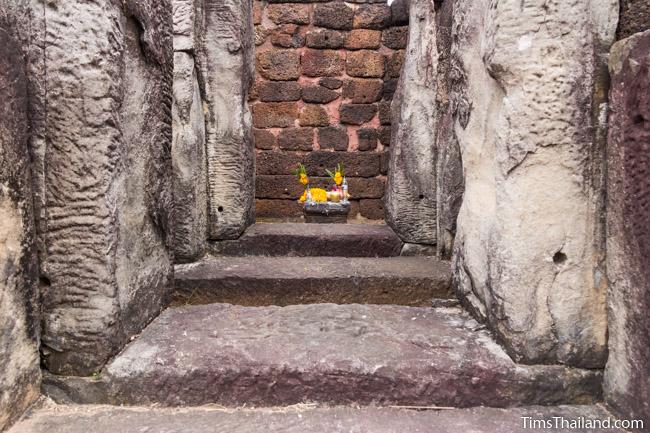 Outside the enclosure, which is about 25×35 meters and quite complete, is a 10×15 meter pond lined with laterite steps. To the north of this, just over the modern boundary wall Buddhist temple' boundary wall in front of the crematorium, is a stretch of ground that is probably a remnant of the old moat. The grass is a bit longer there making it just barely visible, but you probably wouldn't notice it if it weren't shown on Ku Kaew's site plan on the official information sign put up the the Fine Arts Department.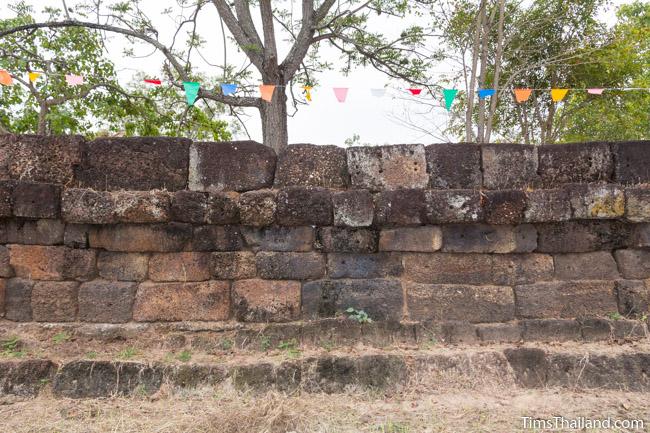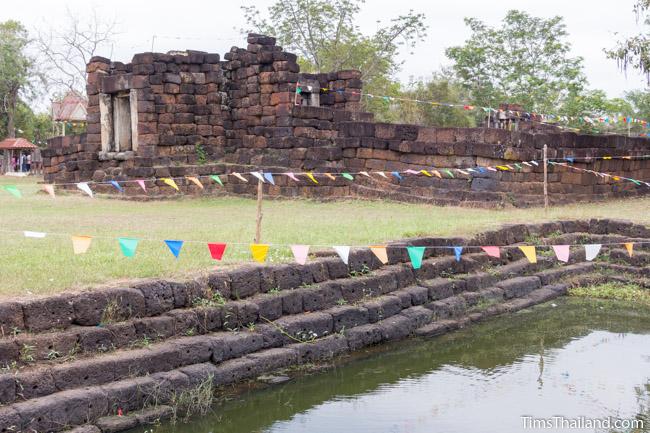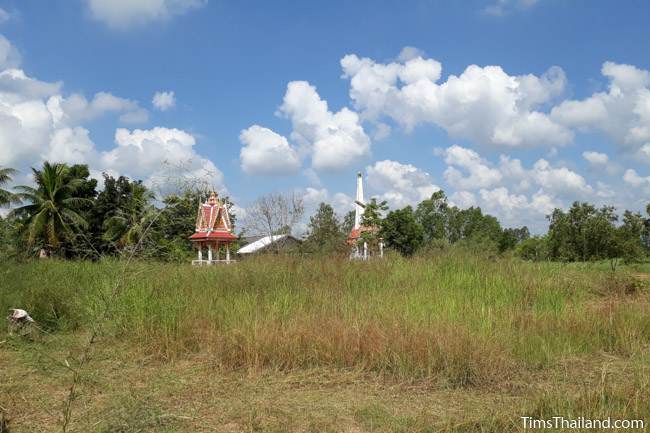 There's a lot of material, both laterite and sandstone, including the tower's incomplete lotus bud top, sitting off to the side of the temple. Several sculptures, including Yama, who judges the dead, were uncovered here during the restoration (1986-7) and these, along with an inscription, were taken to the Khon Kaen National Museum.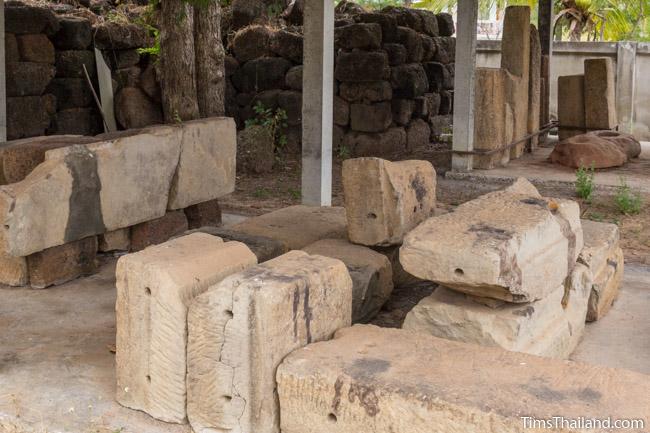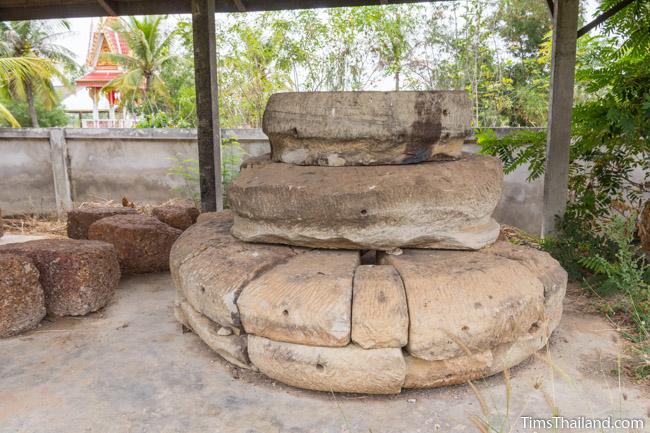 Location – Wat Ku Kaew Samakee, Ban Hua Bueng, Tambon Don Chang, Amphoe Mueang, Khon Kaen Province
Other Names – Prasat Ku Kaew (ปราสาทกู่แก้ว), Ku Ban Hua Bueng (กู่บ้านหัวบึง)