The oldest of the three Khmer temples still standing in Sakon Nakhon city (Phra That Choeng Chum and Phra That Narai Jeng Weng being the others), Phra That Dum (พระธาตุดุม) is a triple-towered temple probably built in the late 10th or early 11th century. It faces east and has been incorporated into the modern Thai temple here by building the wihan directly in front of it.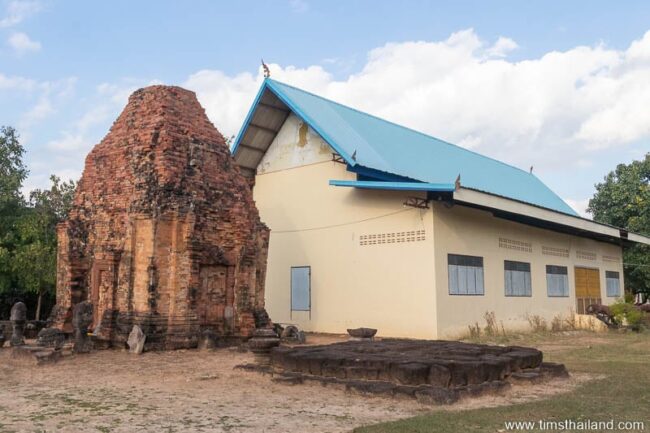 Only the main prang remains, but we know there were (or were going to be – it was far from uncommon for temples under construction to be left unfinished) two other towers on the sides because there are three lotus-bud tops and three pedestals.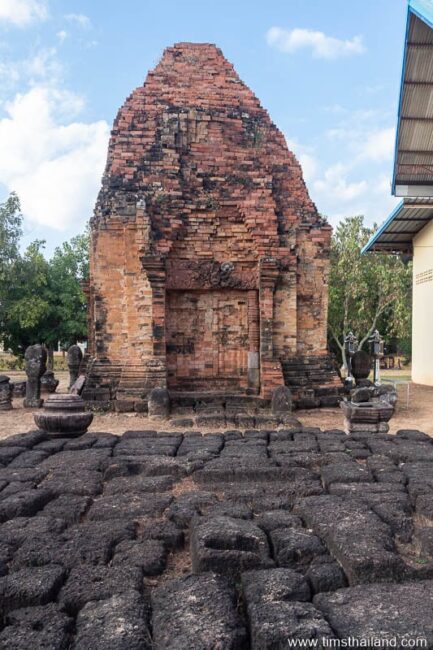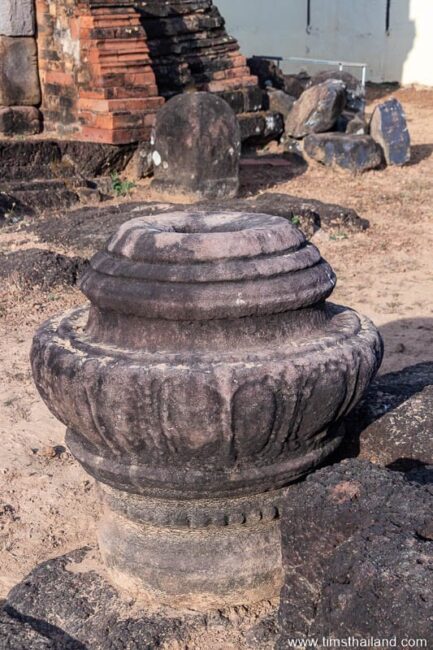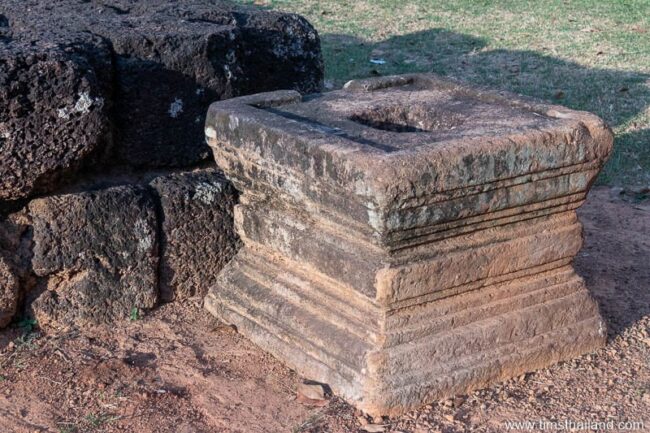 Built of brick and standing about eight meters tall, it's missing most of its front and has a noticeable lean. But it's still complete enough to be rather attractive. There are false doors on three sides, the north and south each having a single damaged colonette, and the west a thick sandstone door frame.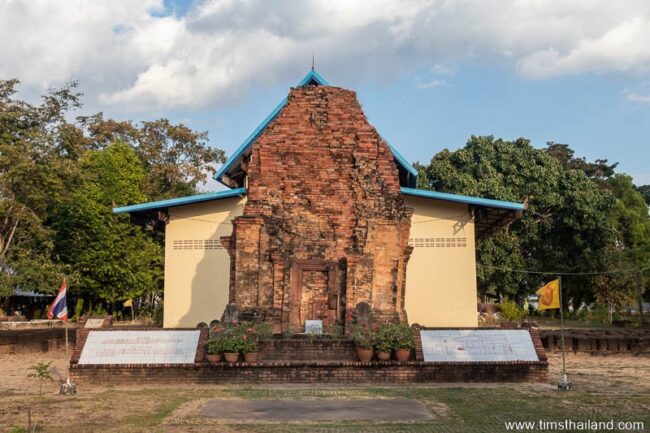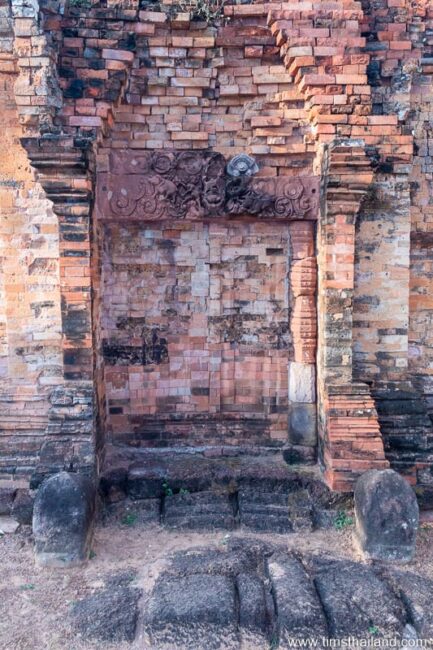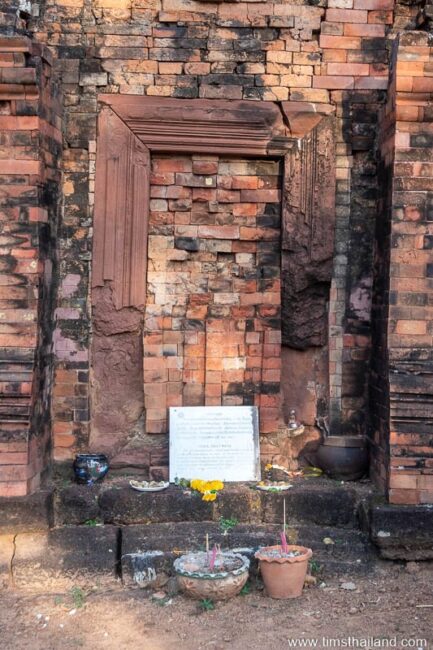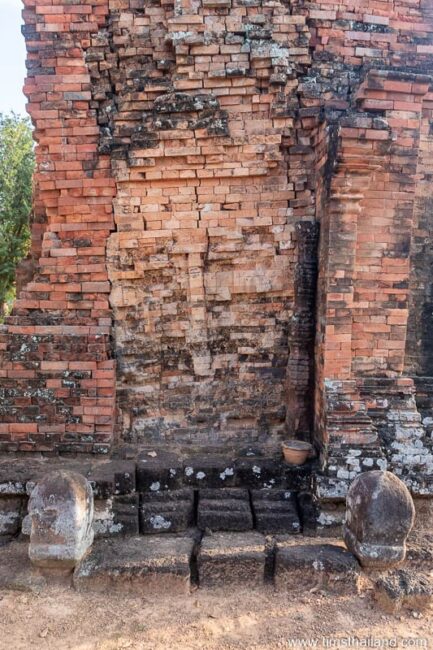 Whatever was originally enshrined inside is gone. At present there are a pair of sandstone Buddhas regularly worshipped by locals.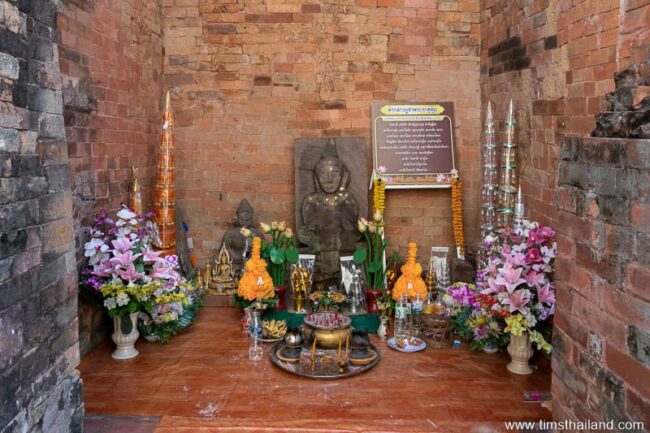 The prang's only remaining art is a rather unusual Baphuon-style lintel on the south side. Kala, in his regular lower middle spot, is surrounded by several animals: two elephants, a singha, and at least two others broken beyond recognition. The meaning is unknown.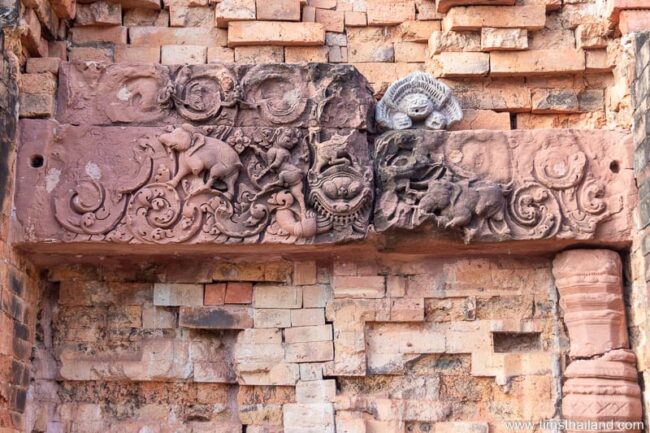 Many sandstone carvings and other random fragments have been placed around the prang including a broken foundation stone, used for keeping valuables like gems and gold leaf offered during the dedication ceremony, and nine lotus-bud sao nang riang (aka sao nang charan) pillars (four complete ones and another five tops) that would have lined a walkway to the temple like those at Phanom Rung and Sdok Kok Thom.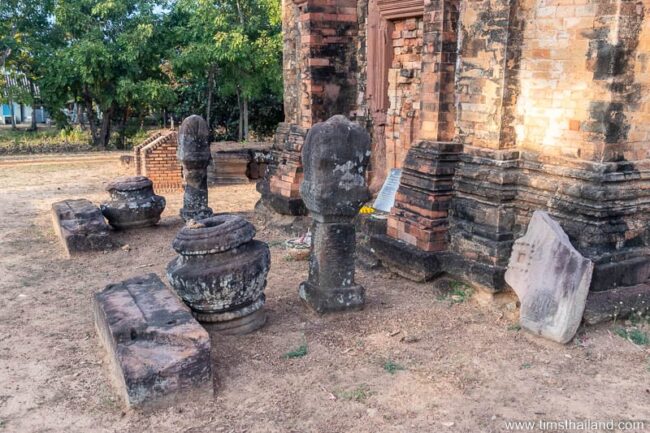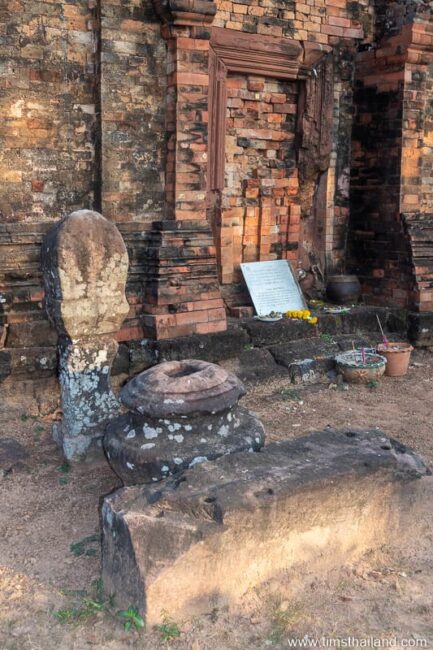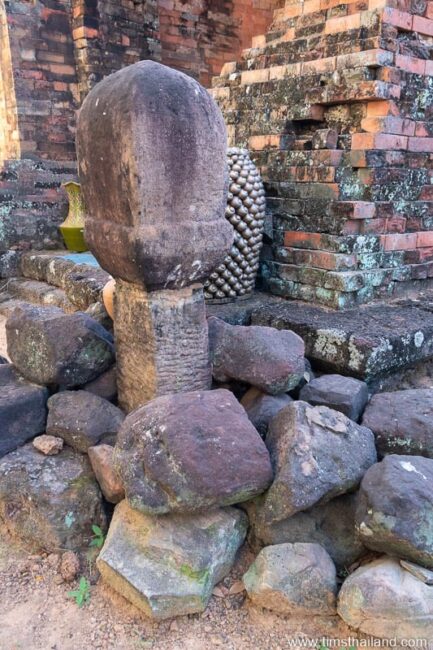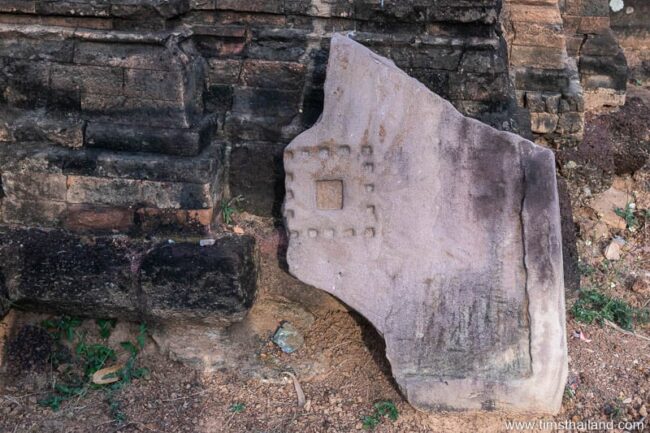 The prang sits on a low laterite base and there are two more empty bases to the sides. Archeologists assume there was originally one long base, since this is typical of that time, and it was changed to three much later when the site was adapted into a Buddhist temple by the Lan Chang rulers who moved into this area. Note how only the middle platform has carving around the edge.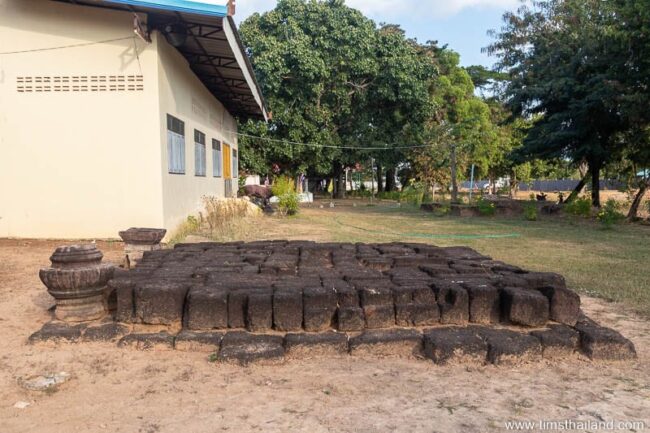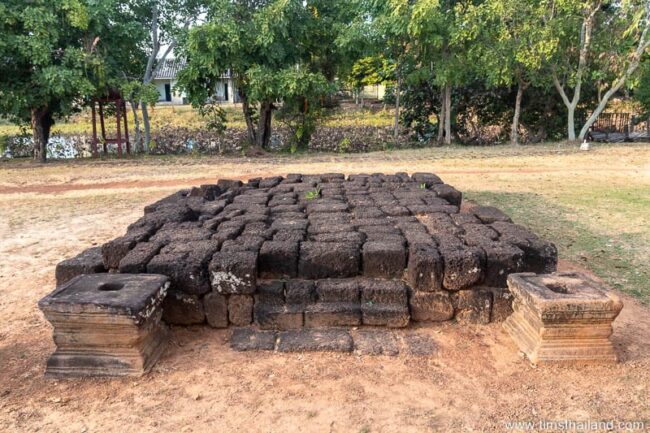 The sides of the moat remain to the north and south.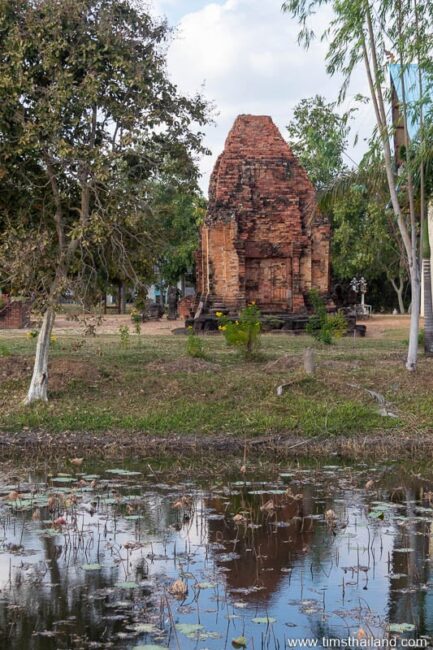 Location – Wat Phra That Dum, Ban That Dum, Tambon Ngio Don, Amphoe Mueang, Sakon Nakhon Province
Other Names – Phra That Doom, พระธาตุดูม