Kuti Ruesi Noi (กุฏิฤาษีน้อย), just 450m south of the southern city gate, was the temple for one of the 102 arogayasala (hospitals) that King Jayavarman VII (r. 1182-1219) had built around the empire. It follows the standard arogayasala design in most regards. It faces roughly to the east, in line with Phimai temple and town.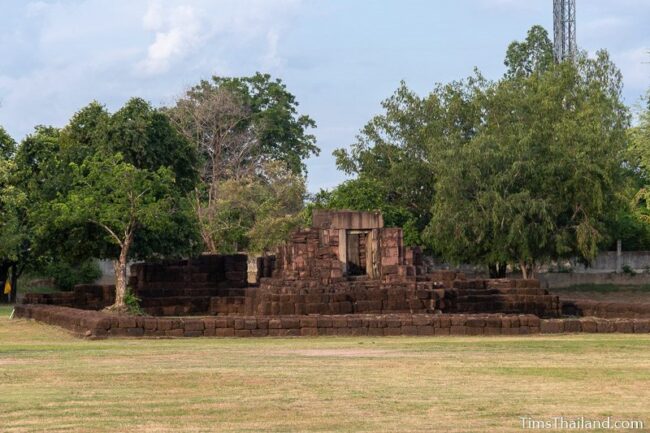 It's quite incomplete – none of the walls are tall and some are gone entirely – and little Kuti Ruesi Noi didn't get the same restoration attention that Phimai did, but you can still get a pretty good idea about how it was in its day.
The eastern gopura has a fairly large central room with small chambers at the front and on both sides. Parts of the sandstone doorframes remain, but they were not carved.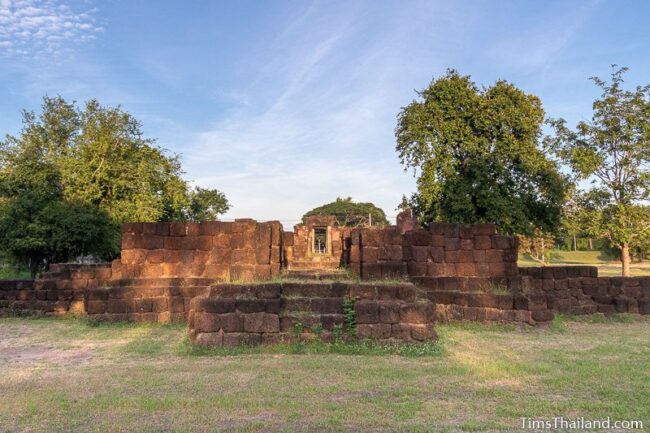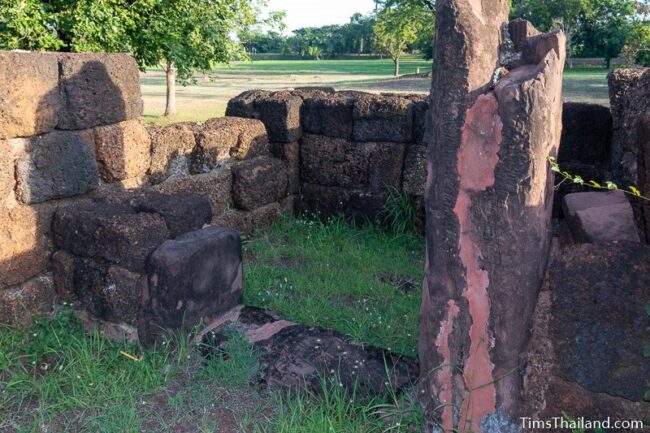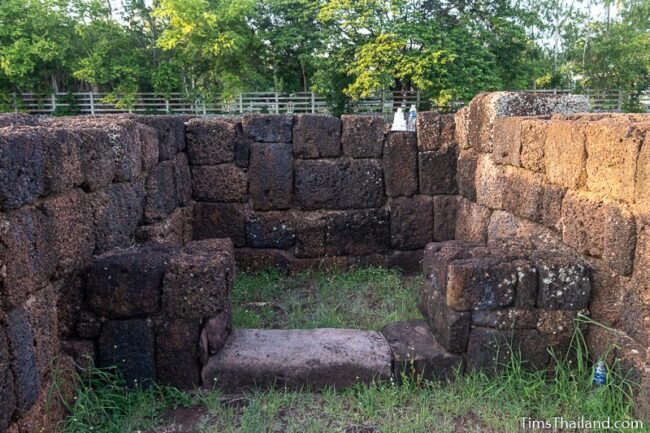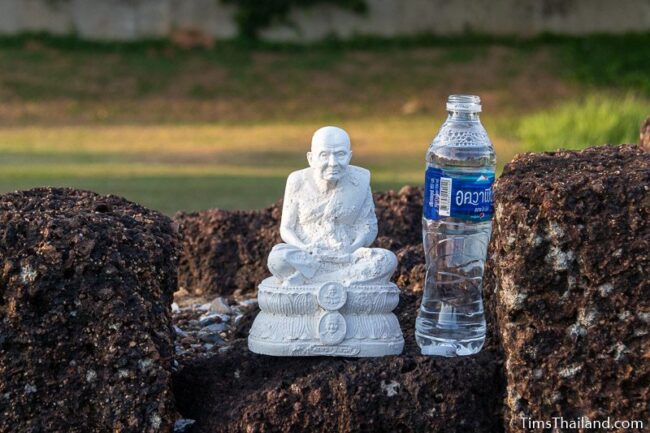 Only the base of the outer enclosure remains.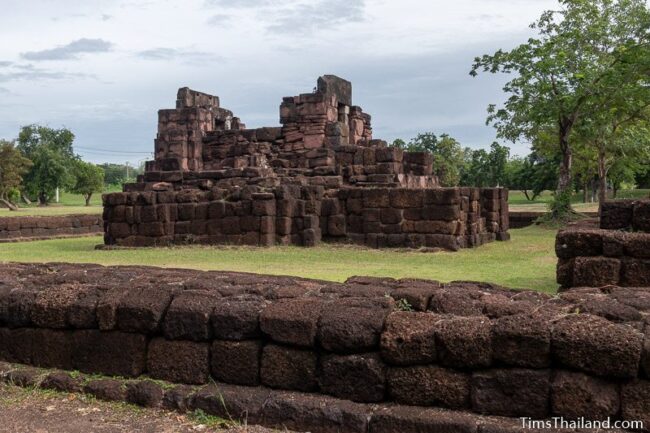 The main sanctuary has a laterite base about 1.5m tall with redented corners on the side and in back and very steep steps. Unusual for an arogayasala, the tower is built of sandstone; normally sandstone is only used around doorways and windows and for statuary. Two lintels are in place, but neither they nor the door trim have been carved.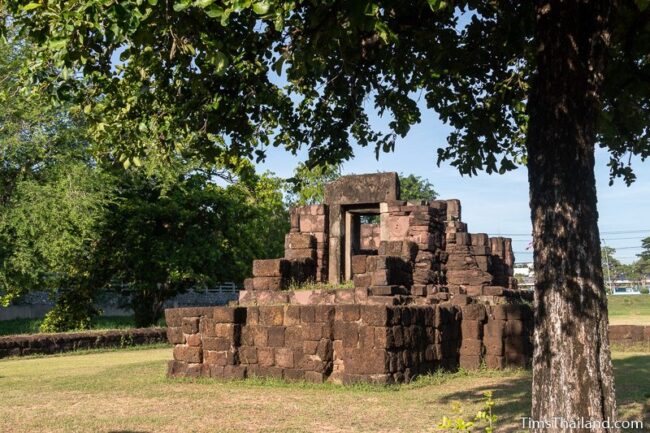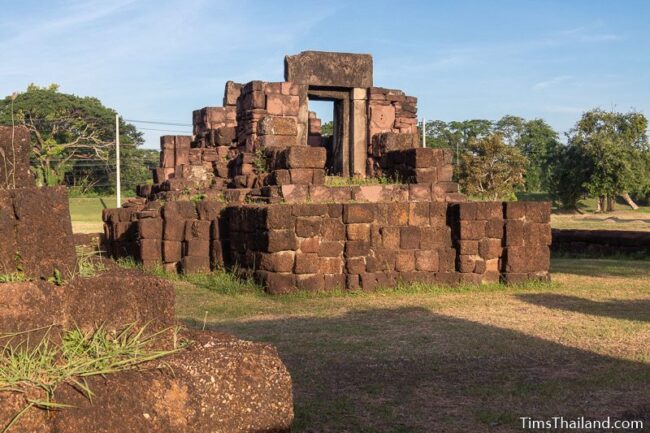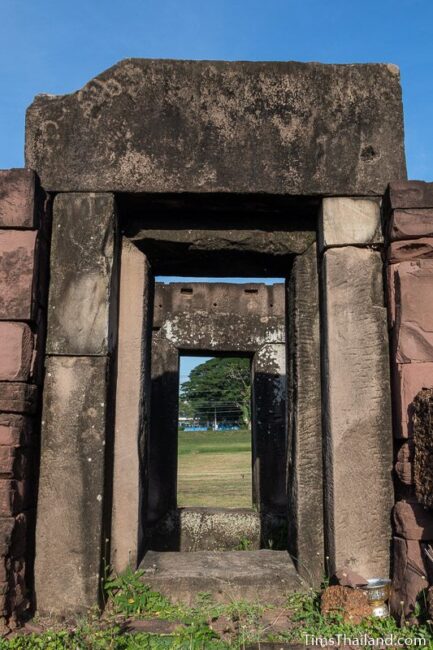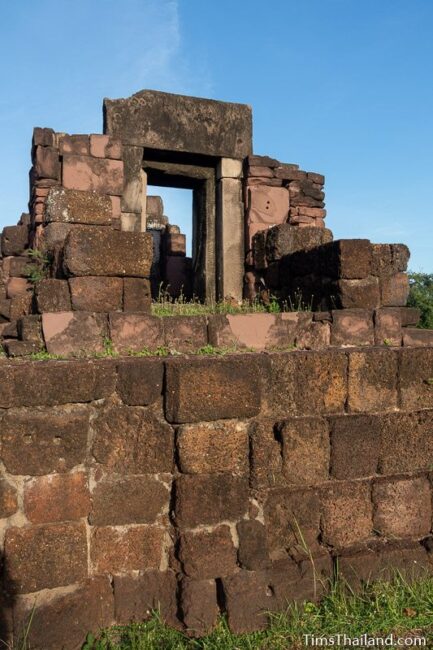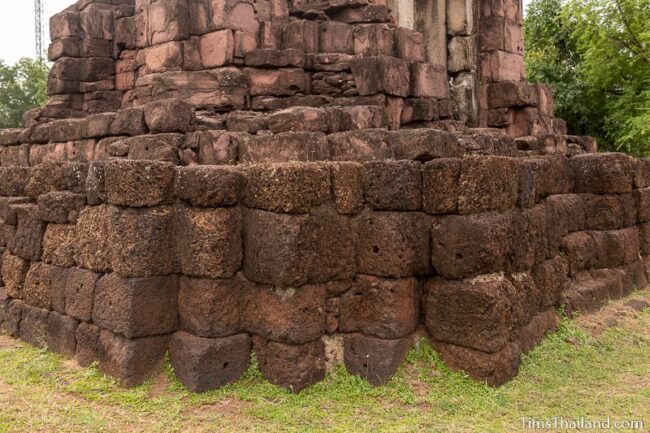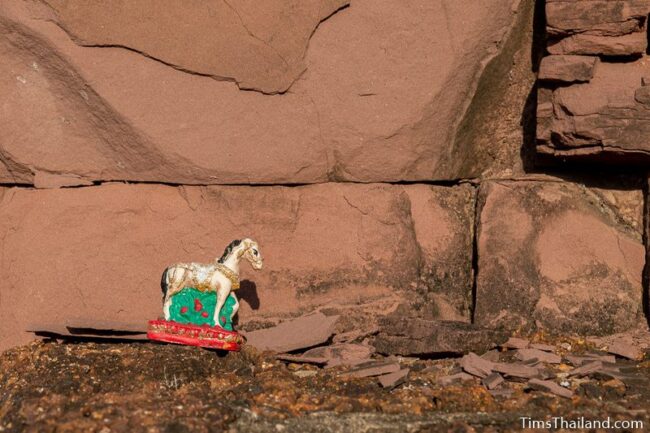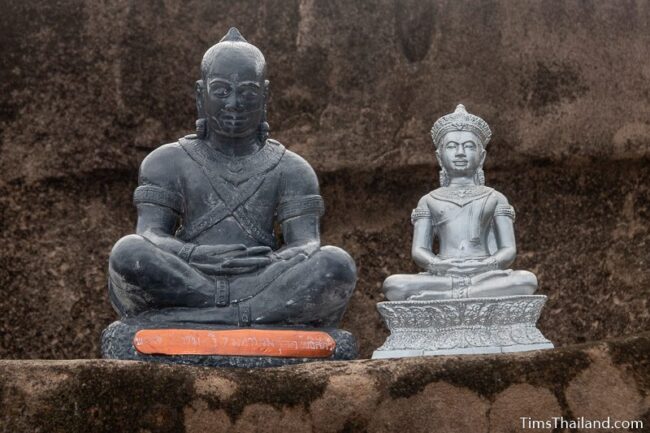 Also different from other arogayasala is that the sanctuary's tower has a back door. Both doors have uncarved lintels above them and there are the expected false doors on the sides. Much of the front of the tower is just cobbled together and doesn't look great when seen up close, but it's good for seeing it from a distance.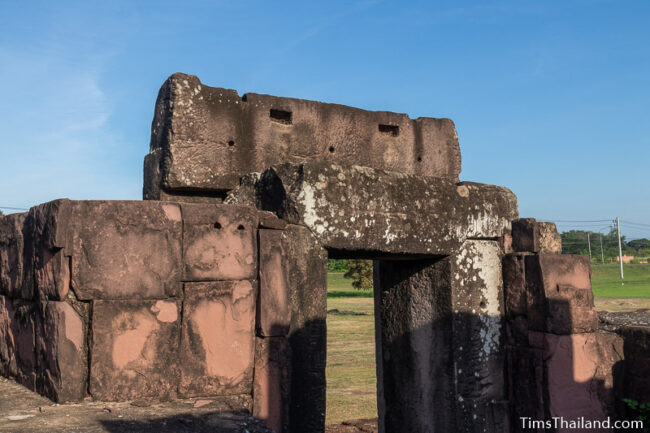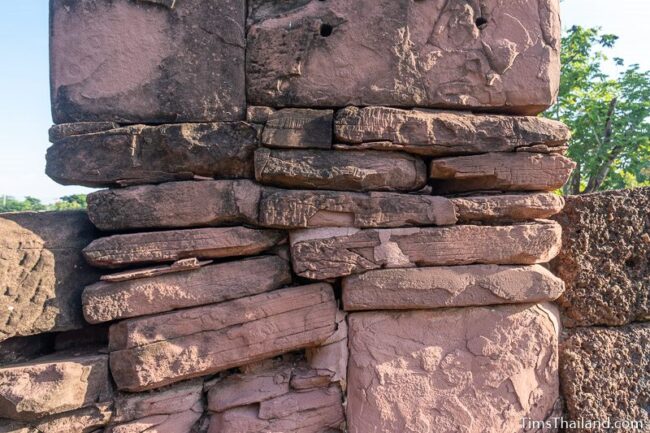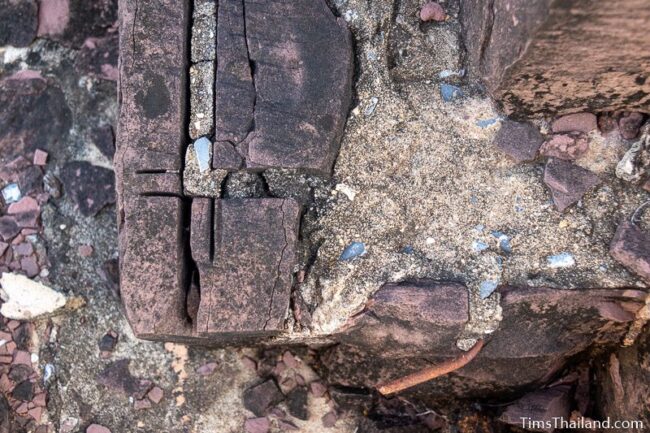 About all that's left of the small bannalai is its base. It too had sandstone door frames for its two doorways. A ring that was part of the lotus-bud top of the main sanctuary's tower is displayed here.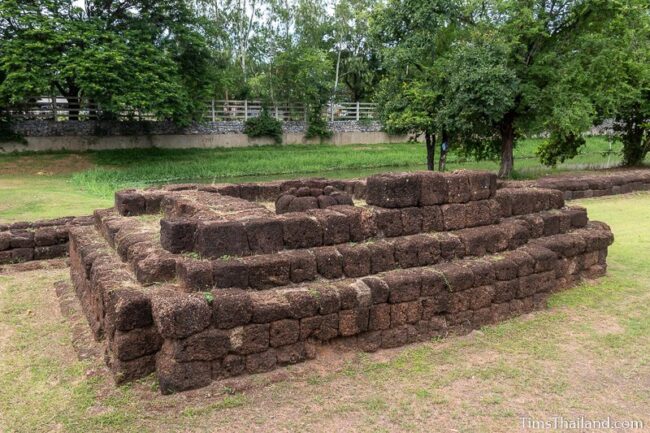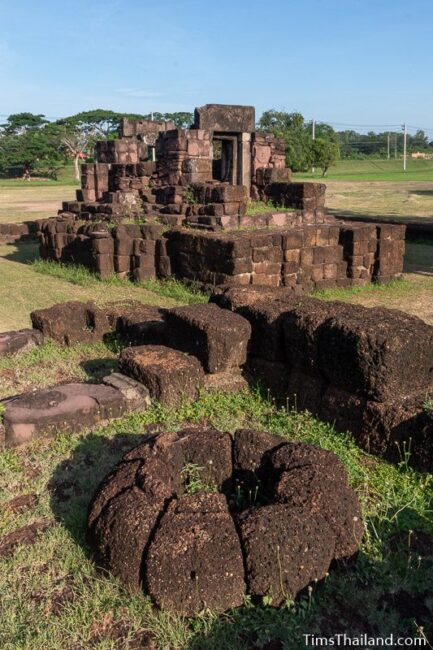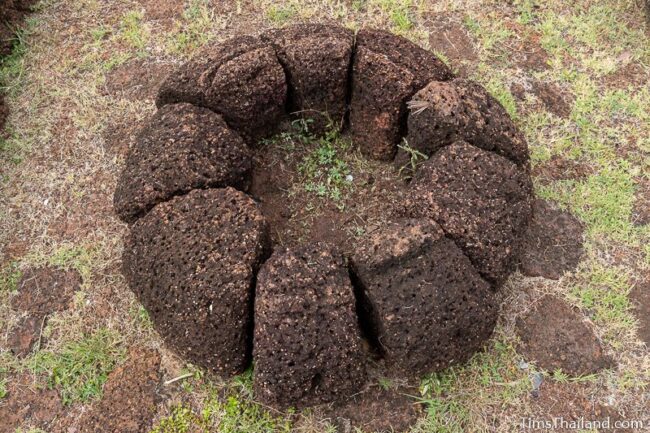 Outside the enclosure to the northeast is the sacred pond, lined with the usual laterite steps. A bench next to the pond is made of an uncarved lintel; presumably from the gopura or bannalai.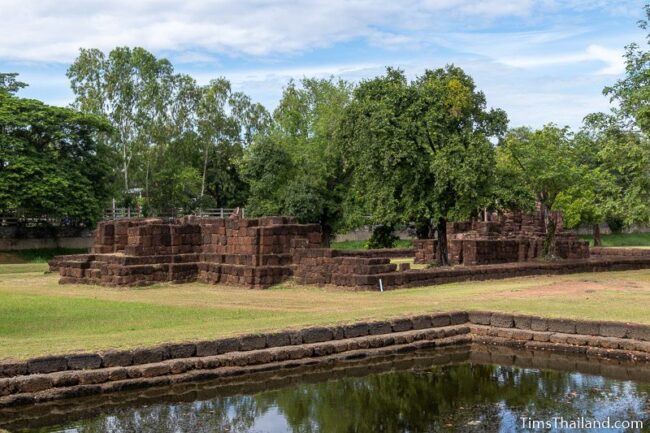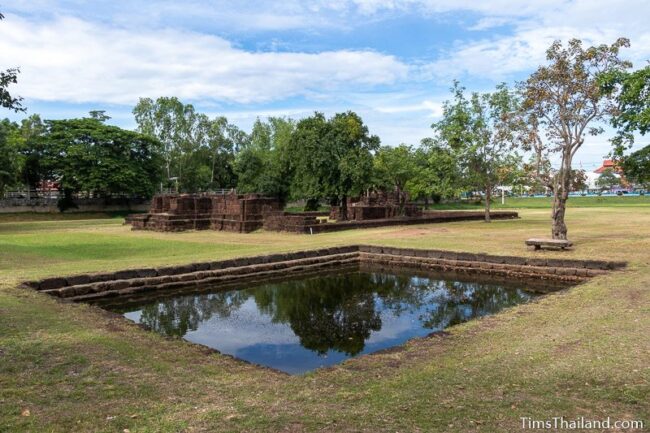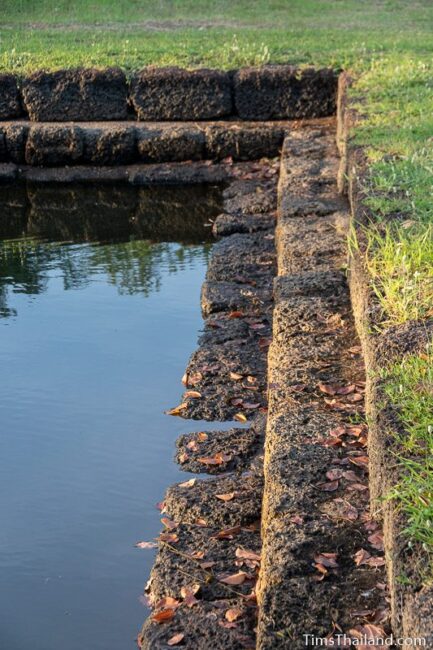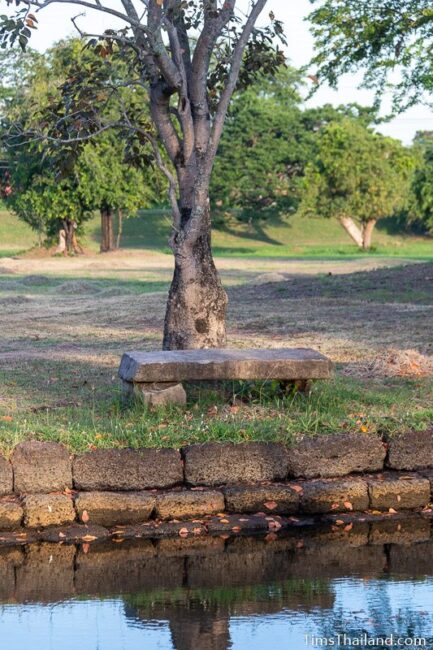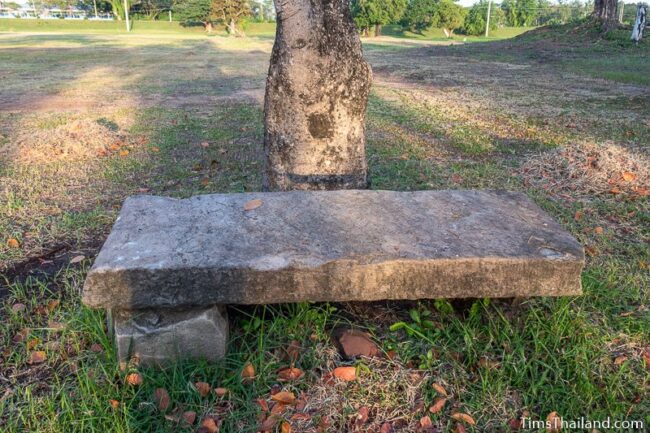 The road from Phimai to Angkor is thought to have passed to the east of Kuti Ruesi Noi before running alongside the old Phimai Baray.
Location – Tambon Nai Mueang, Amphoe Phimai, Nakhon Ratchasima Province
Other Names – Prasat Kuti Ruesi (ปราสาทกุฏิฤาษี), Kuti Rishi