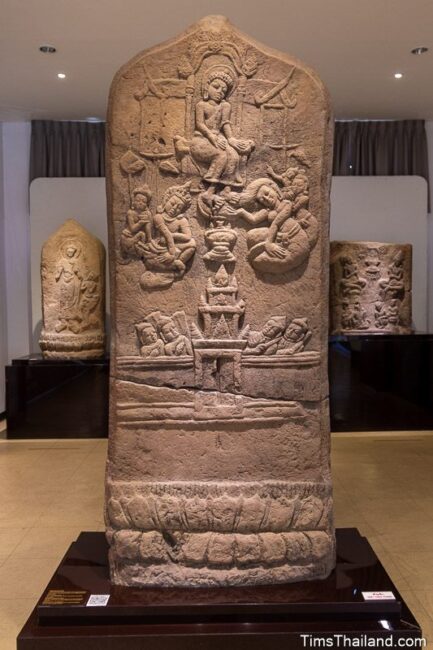 The Khon Kaen National Museum (พิพิธภัณฑสถานแห่งชาติ ขอนแก่น), opened in 1972, has four small but interesting historical galleries with artefacts from around Upper Isan and is worth a look for anyone visiting Khon Kaen. Its most famous object, standing in the center of the Dvaravati wing, is a bai sema boundary stone of the Buddha's wife, Princess Yasodhara (aka Bimpa Devi) cleaning the Buddha's feet with her hair that was found at Muang Fa Daet Song Yan in Kalasin province.
The museum's Prehistoric wing mostly has objects from Ban Chiang while upstairs are smaller sets of Khmer-, Lan Chang-, and Ratanakosin-era items. The Lan Chang collection is mostly small silver and gold embossed Buddhas, many of which were found at Khmer temple ruins since the Lao used many of them after the Khmer were driven out of Thailand. An Isan art and culture gallery plus some more Dvaravati bai sema and a Khmer lintel sit in back, and outside are nearly 200 more stone carvings; mostly Dvaravati bai sema but also a few Khmer pieces. Note that the Khmer objects down by the Fine Arts Department offices east of the museum are all replicas.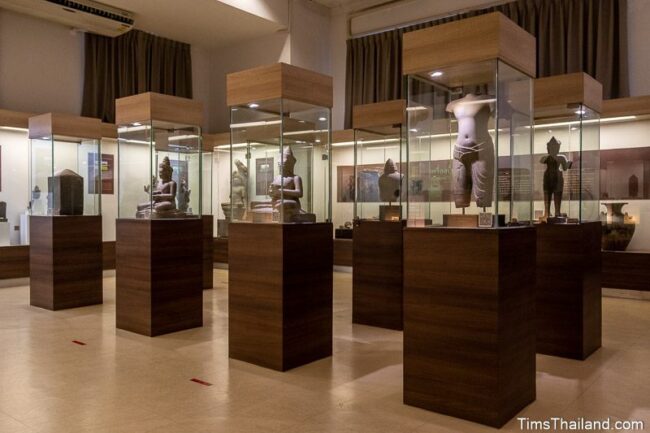 As of February 2021, these are all the Khmer artifacts from a known temple ruin on display.
Ku Ban Daeng (กู่บ้านแดง) – Amphoe Wapi Pathum, Maha Sarakham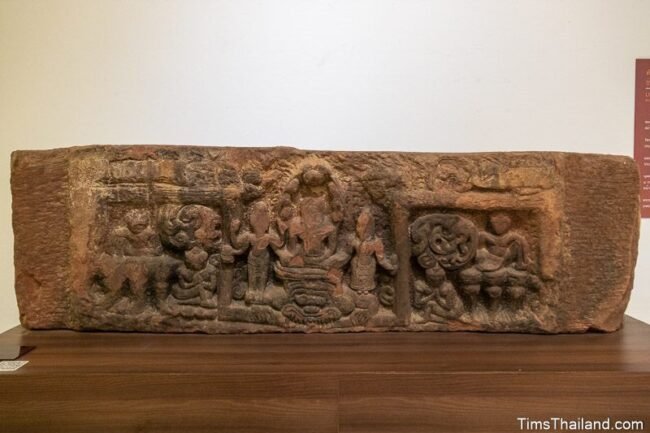 Ku Ban Moei (กู่บ้านเมย) – Amphoe Nong Song Hong, Khon Kaen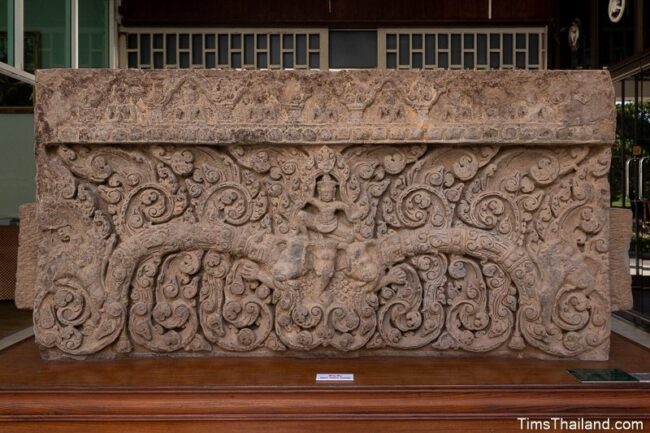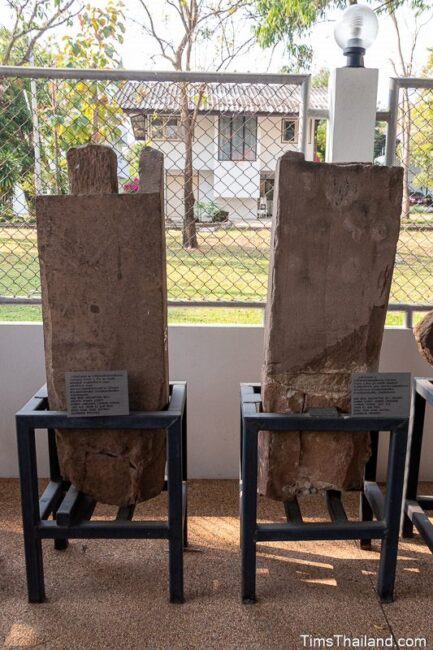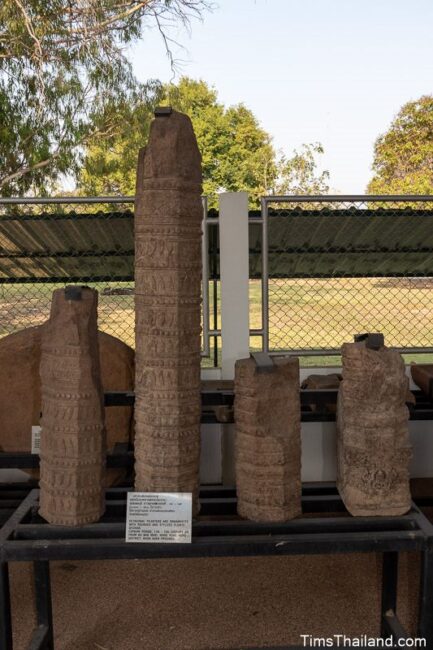 Ku Buamat (กู่บัวมาศ) – Amphoe Borabue, Maha Sarakham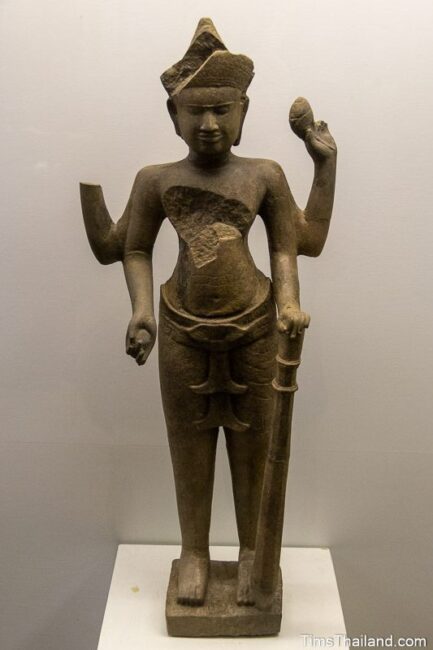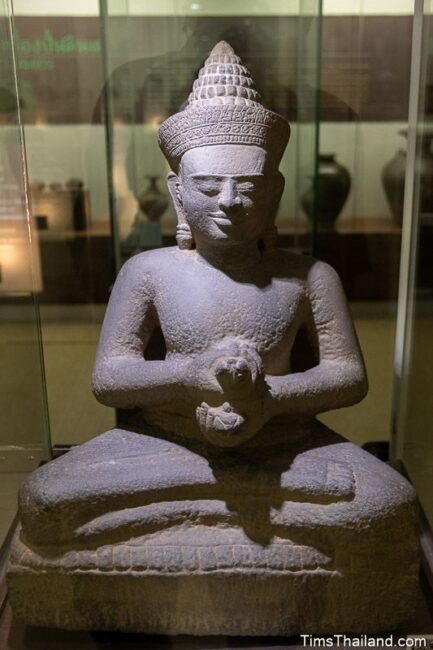 Ku Kaew (กู่แก้ว) – Amphoe Mueang, Khon Kaen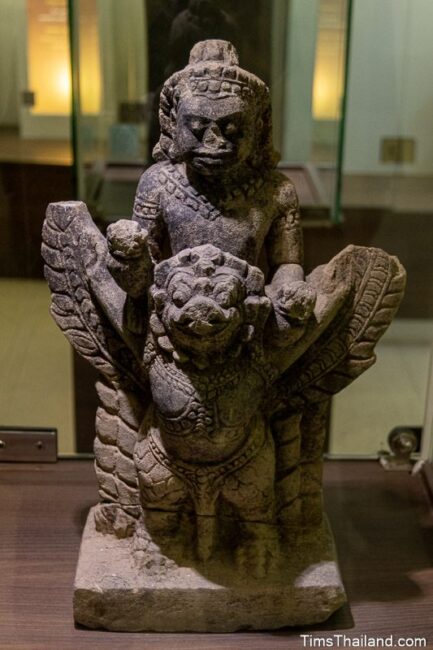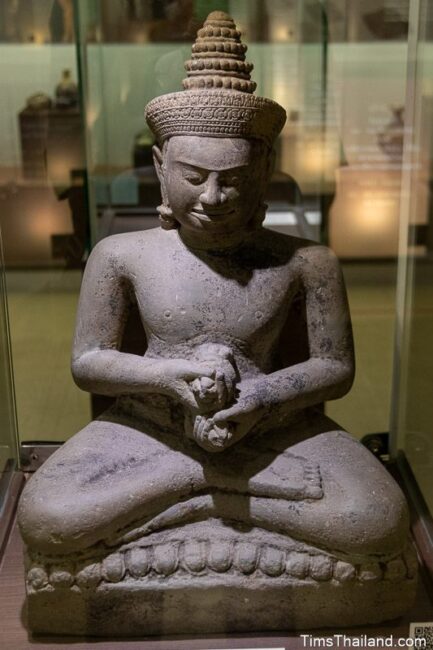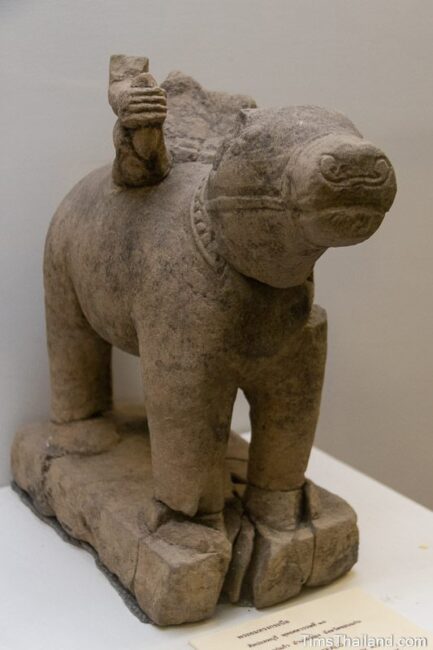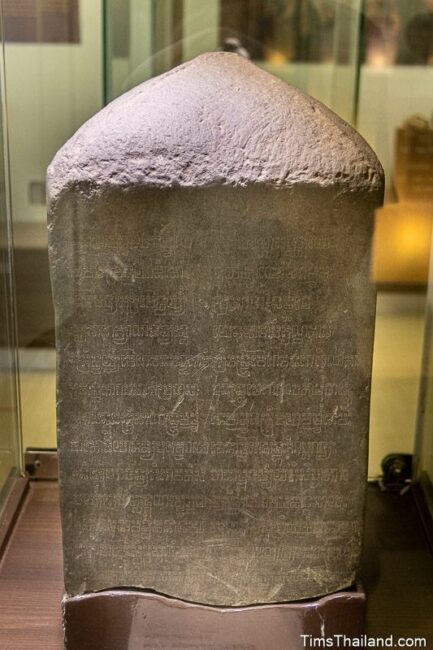 Ku Noi (กู่น้อย) – Amphoe Na Dun, Maha Sarakham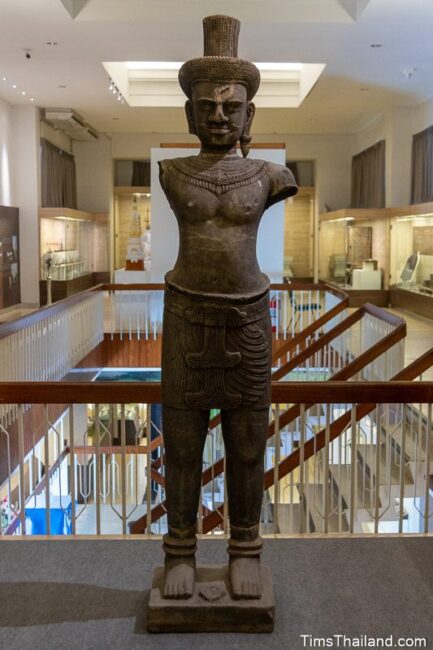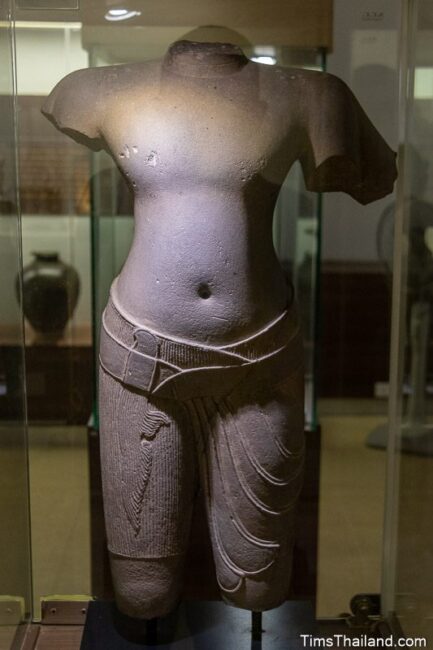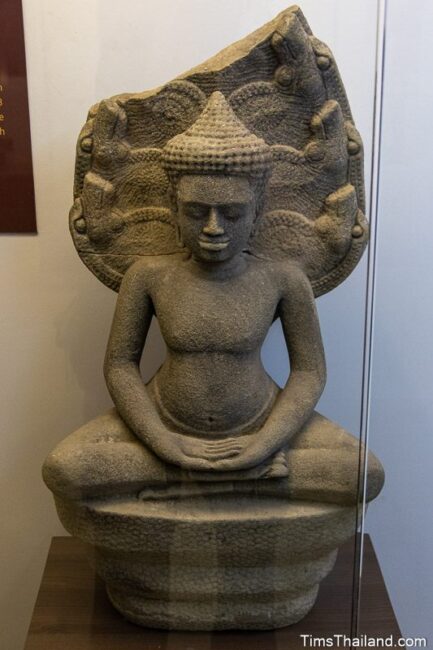 Ku Phanna (กู่พันนา) – Amphoe Sawang Daen Din, Sakon Nakhon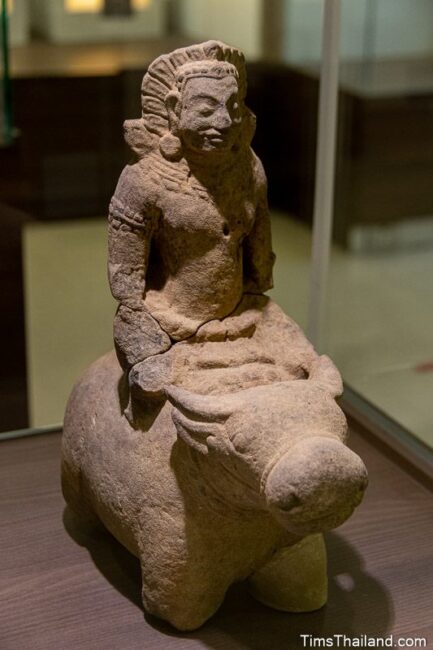 Ku Santarat (กู่สันตรัตน์) – Amphoe Na Dun, Maha Sarakham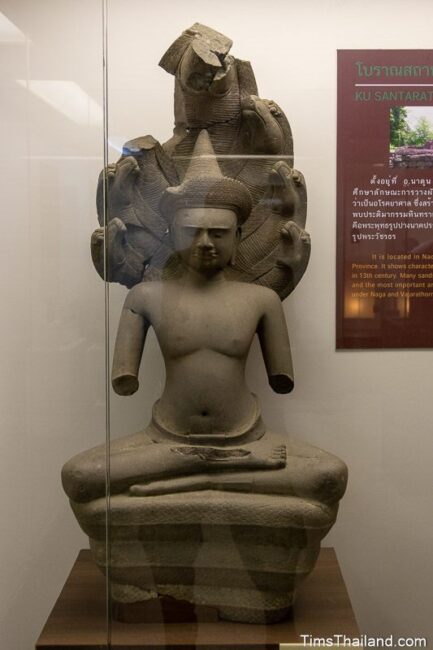 Sala Nang Khao (ศาลานางขาว) – Amphoe Na Dun, Maha Sarakham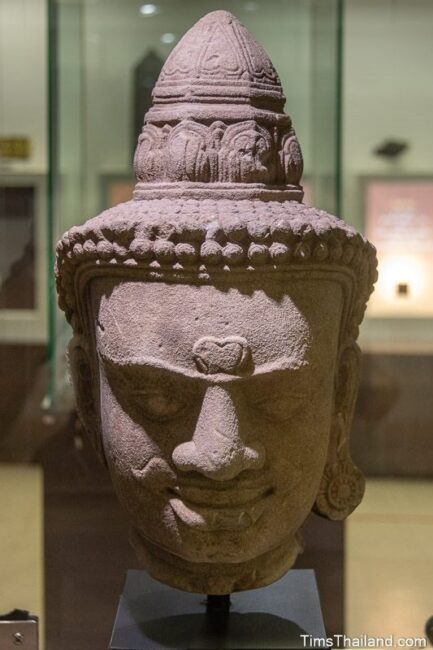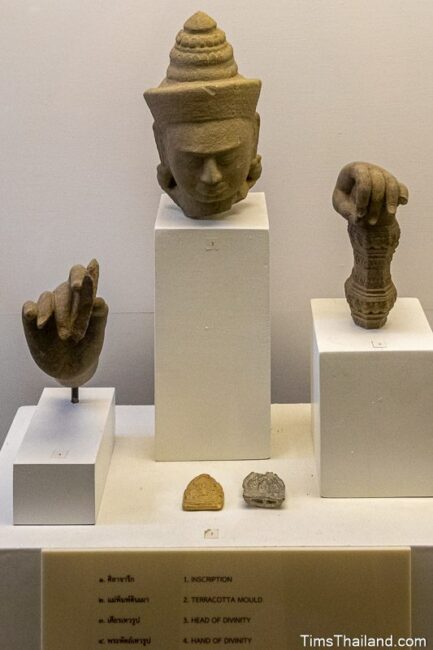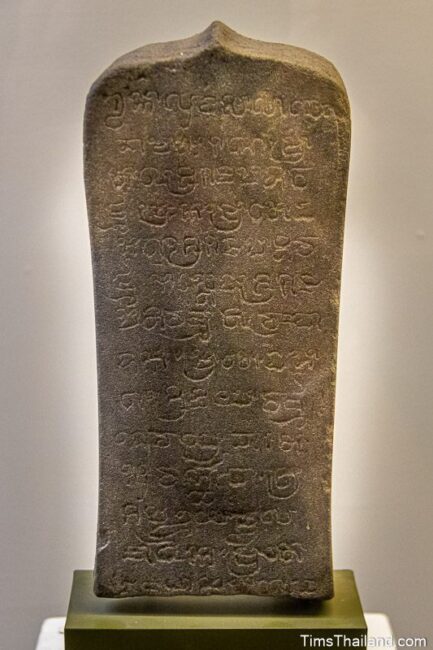 Details – 9am-4pm Wed-Sun, 100/20B foreigners/Thais, 043-246170, www.finearts.go.th/khonkaenmuseum.
Location – Lang Soon Rachakarn Rd., Tambon Nai Mueang, Amphoe Mueang, Khon Kaen Province