Ku Ban Daeng (กู่บ้านแดง) is a small Mahayana Buddhist temple that appears to be from the reign of Jayavarman VII (r. 1182-1219) in the early 13th century. The only structure remaining is the central sanctuary, which has three laterite towers on a single base. None of them have their tops any more, though the middle tower is still used as a shrine; the yoni and Buddha statue are both modern creations. Several Khmer bronze and stone Buddhas were recovered by the Fine Arts Department during excavations, but none are kept here.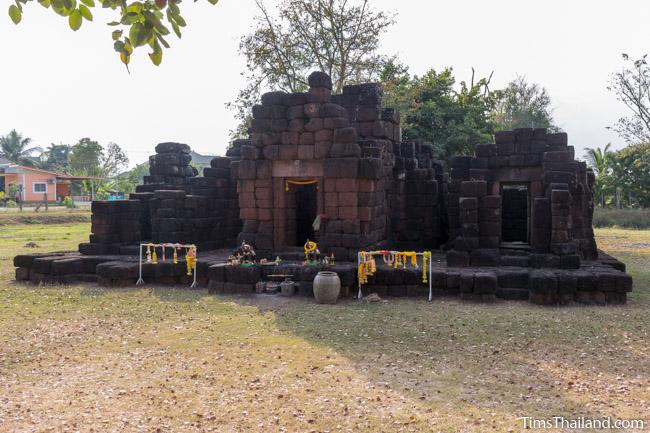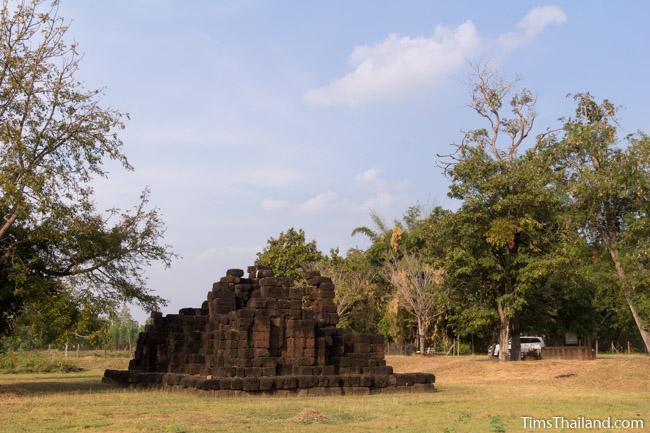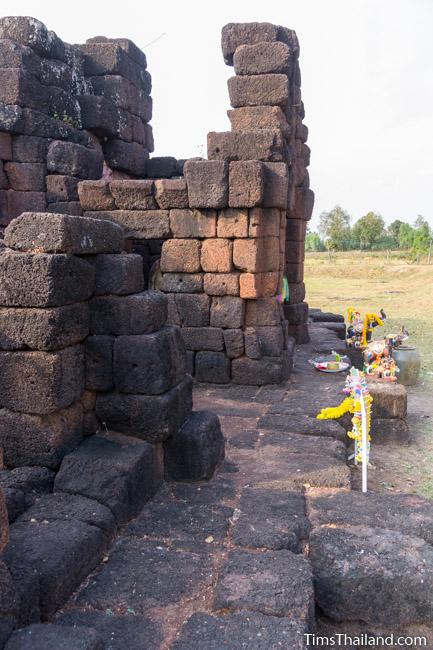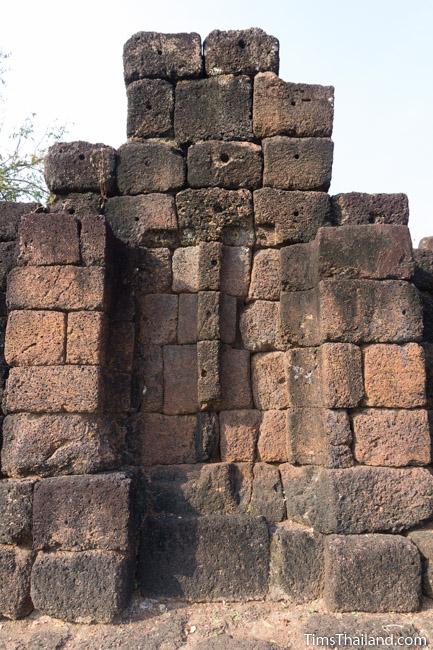 The main tower's inner door has a replica of the original Bayon-style lintel. The Buddha sheltered by the naga sits in the middle, atop a Kala head, with Avalokitesvara (the Bodhisattva of Compassion) on his right and Prajnaparamita (a female Bodhisattva associated with wisdom) on his left. On both edges of the lintel is the god Indra riding Airavata (Erawan in Thai), his three-headed elephant. The much more artistically adept original lintel is in the Khon Kaen National Museum.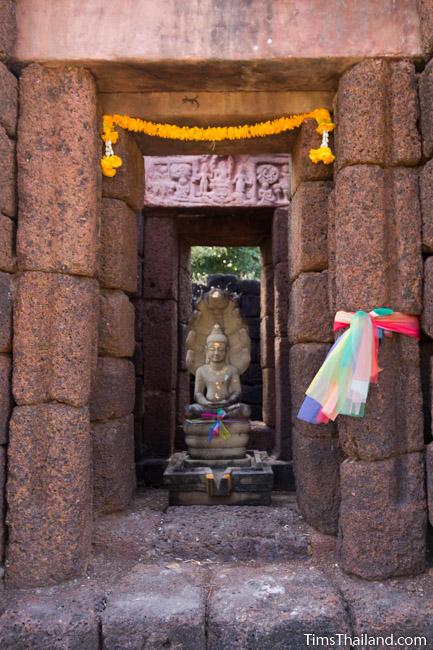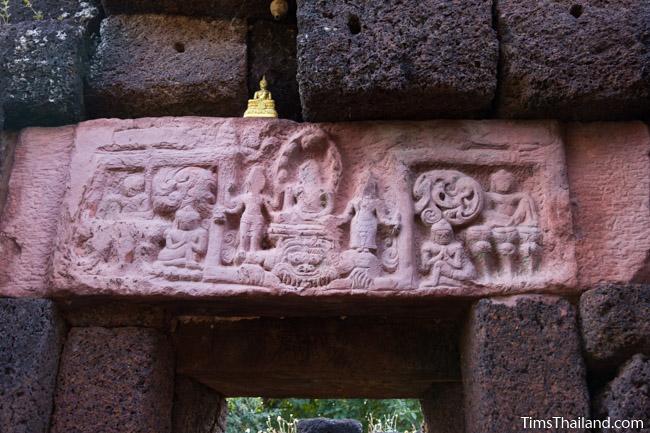 The lintel on the north-side tower is incomplete, having only a rough figure standing in the middle that is probably a Buddha in Turning the Wheel of Dharma posture. This lintel is the original. My photo turned out terrible, so I'll need to add one after I visit again.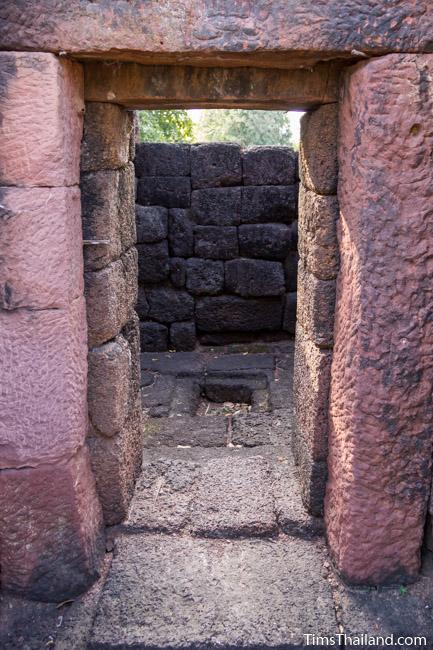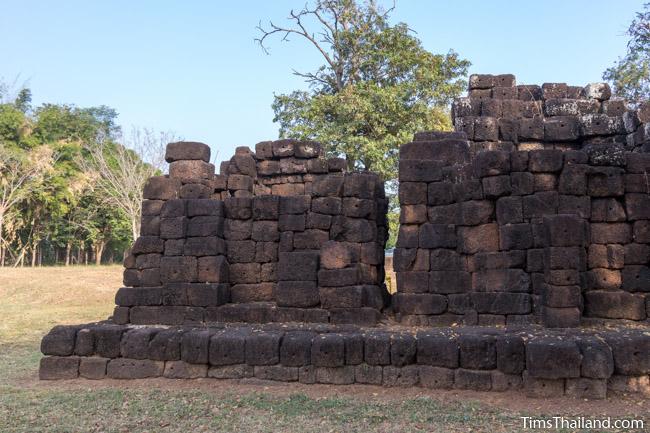 Next to the parking area, a small piece of a pilaster with a creatures (probably a singha lion pulling flowers out of its mouth serves as a shine. The only other original feature found here is a part of moat at the back. Ku Ban Daeng is worth a stop if you're passing by, but being right next to a busy road kind of ruins the experience.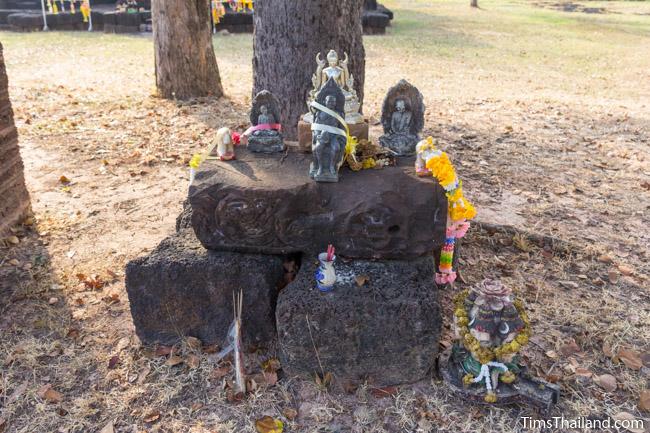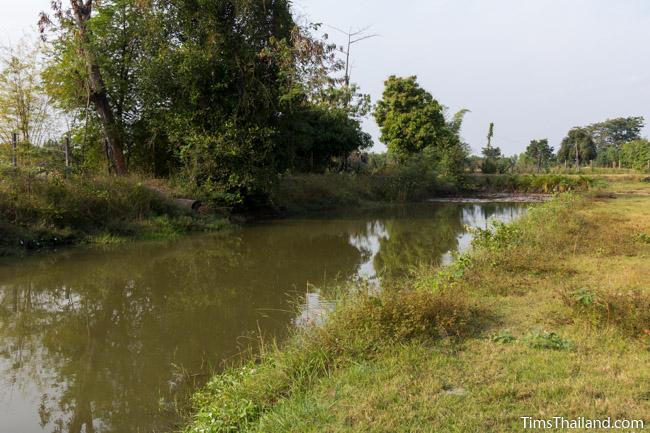 Location – Tambon Nong Saeng, Amphoe Wapi Pathum, Maha Sarakham Province