The monks of Wat Khok Ku have transformed what little remains of the original Ku Sampan Ka (กู่สัมพันธ์ค่า) Khmer temple into a small sacred area. They dug a square-shaped pit into the ground, lined it with the few dozen remaining laterite blocks that had been lying around the grounds, and hung a blue PVC pipe for pouring water over Buddha images during Songkran, the Thai New Year. It sits right up against a simple modern sala and an extension of this roof covers the site. The actual date of construction is unknown, but it could be 11th or 12th century CE. And based on the small size of the moat, it seems likely there was just a single tower.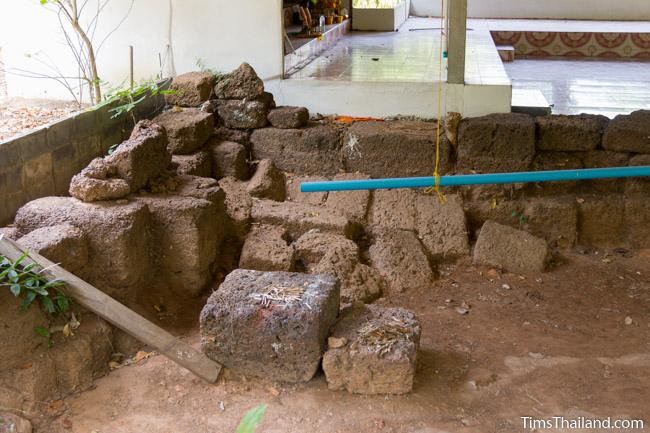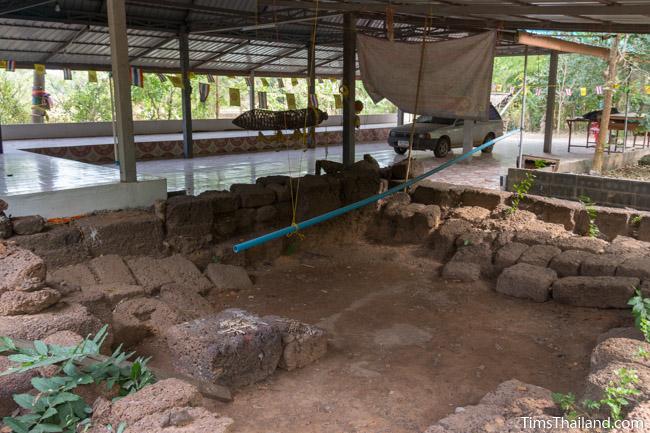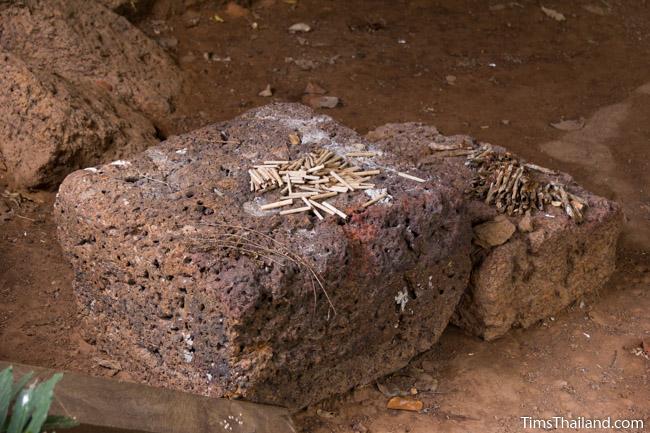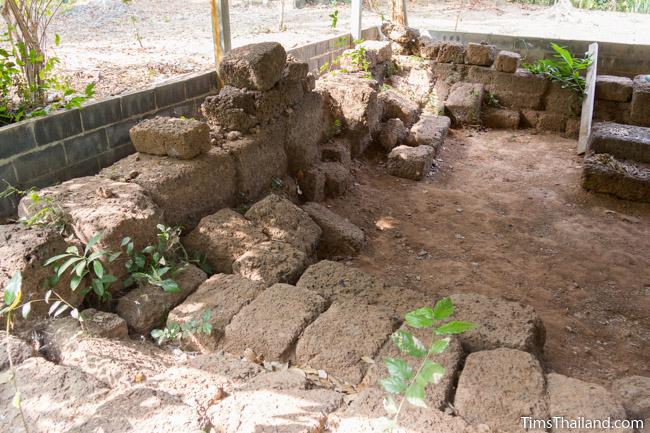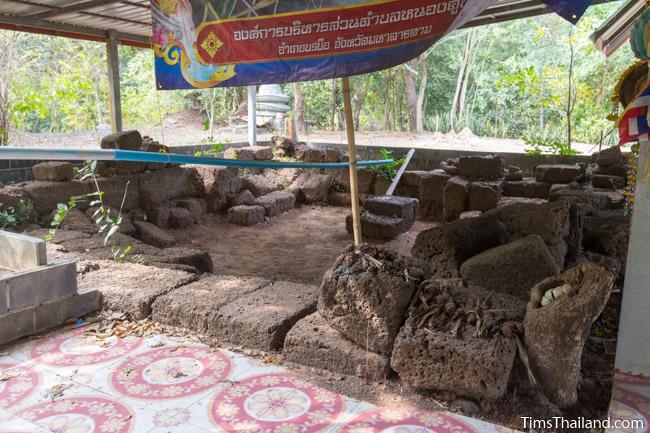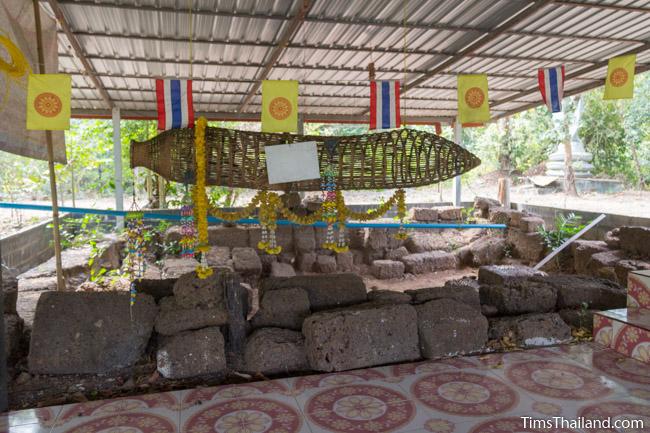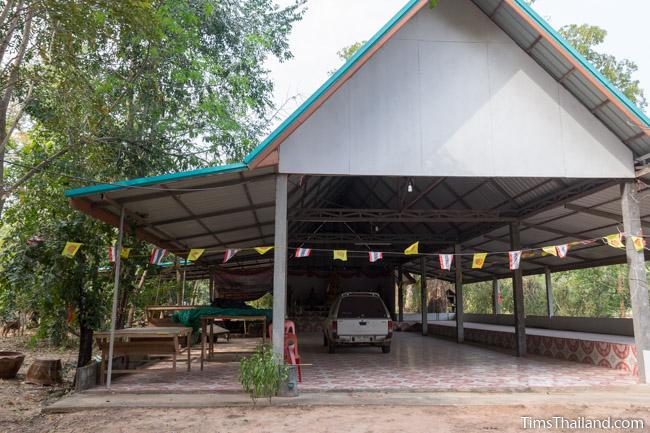 A U-shaped moat (called Nong Ku – หนองกู่) surrounds the site. The northern part remains deep and full of water year-round while the west and south sides have largely silted in. To the east, just outside the temple grounds, is a 110x210m baray, which has been dredged in modern times, so it remains large, presumably its original Khmer-era size.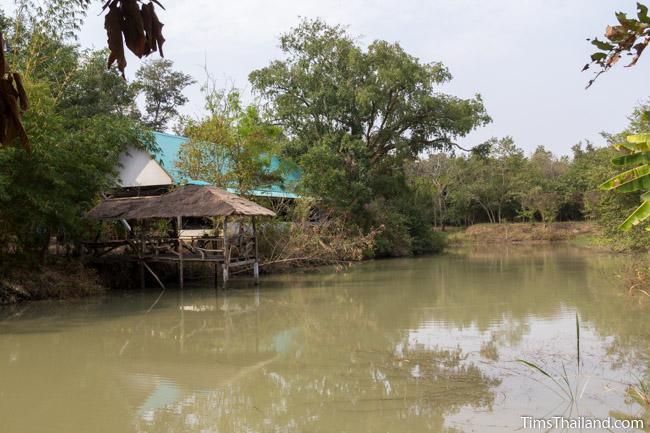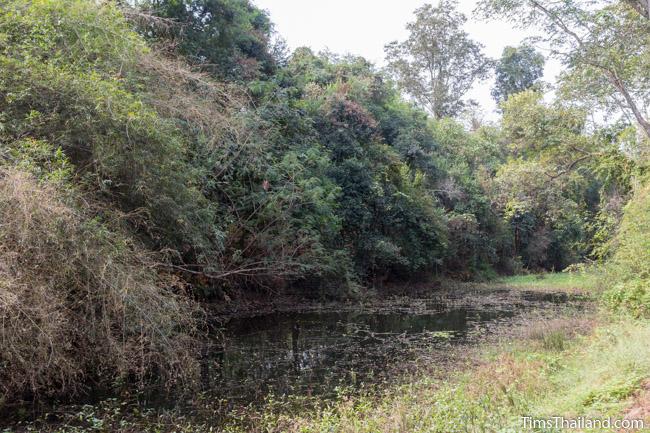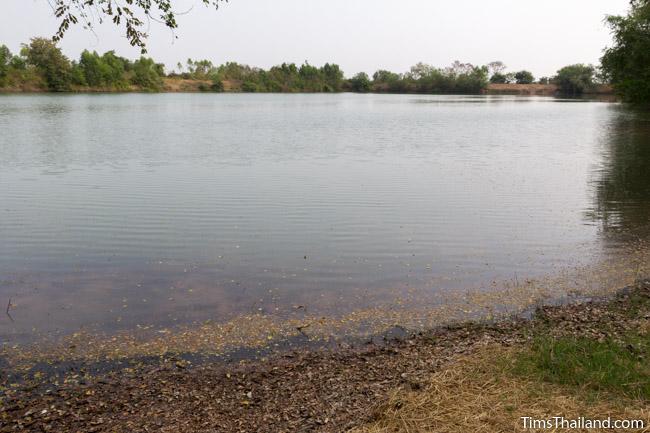 Over the years various ancient items, including Khmer pots, Buddhas, bronze decorative items, and a knife, have been dug up here. While most items were taken away (some by the Fine Arts Department some by random people) one fairly large pot is kept around the sala, though it's not given any place of pride, it's just sitting on the ground.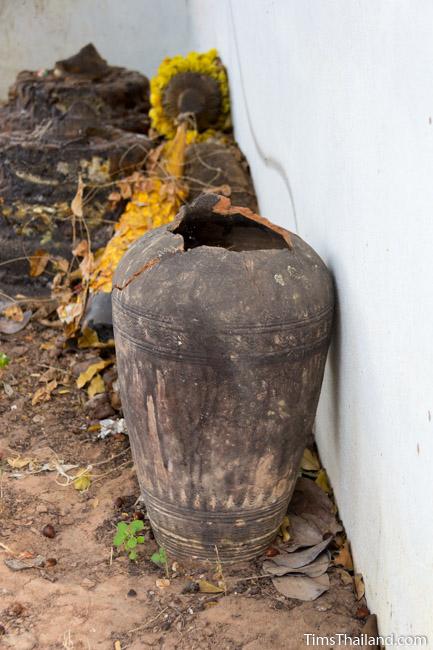 Location – Wat Khok Ku, Ban Khok Ku, Tambon Nong Khu Khat, Amphoe Borabue, Maha Sarakham Province
Other Names – Ku Tambon Nong Khu Khat (กู่ตำบลหนองคูขาด) and Ku Ban Khok Ku (กู่บ้านโคกกู่)