Ku Phanna (กู่พันนา), about an hour northwest of Sakon Nakhon city, is the northernmost Khmer ruin; beating Wat Phra Si Rattana Mahathat by about 1/100th of a degree latitude . It's one of the many arogayasala (hospital) temples built across the empire by King Jayavarman VII (r. 1182-1219) in the early 13th century. Everything was built with laterite and enough is still standing to make a visit enjoyable.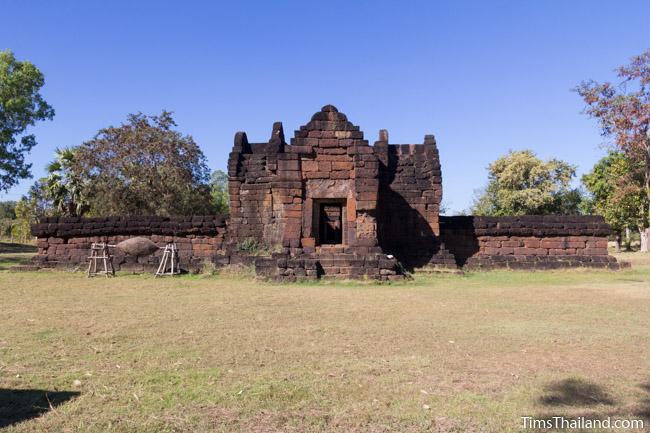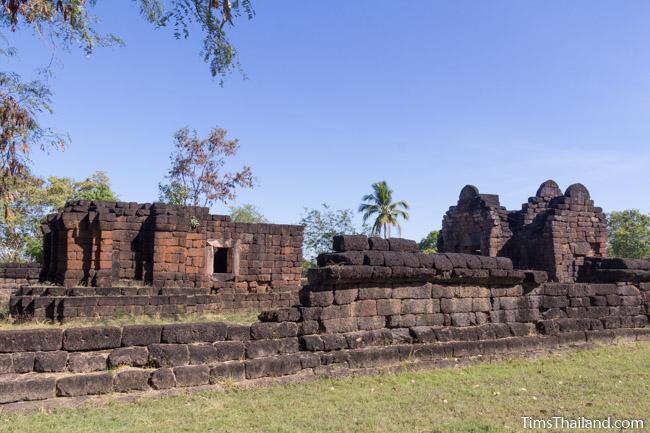 The most impressive feature now is the cross-shaped eastern gopura, which stands mostly complete with only the very top of the roof missing. One of its two side chambers has a shrine with several modern Buddha images. The enclosure, measuring about 25 by 34 meters, is also mostly complete and has no other entrances.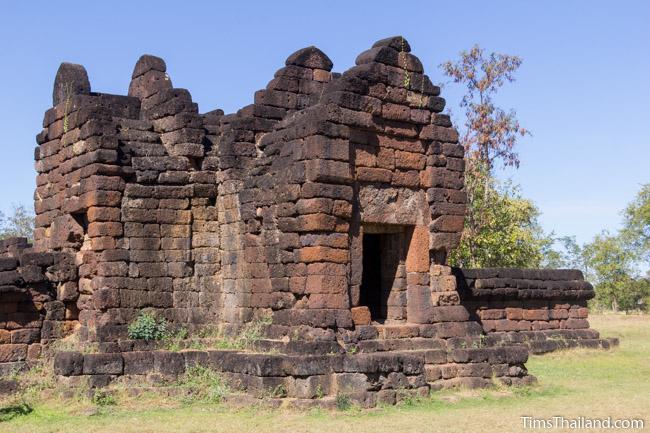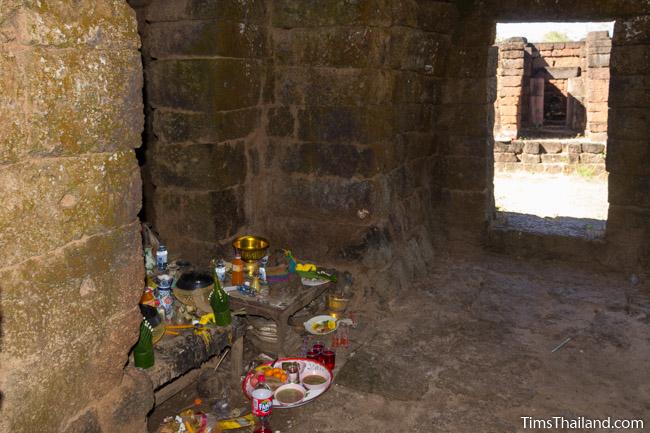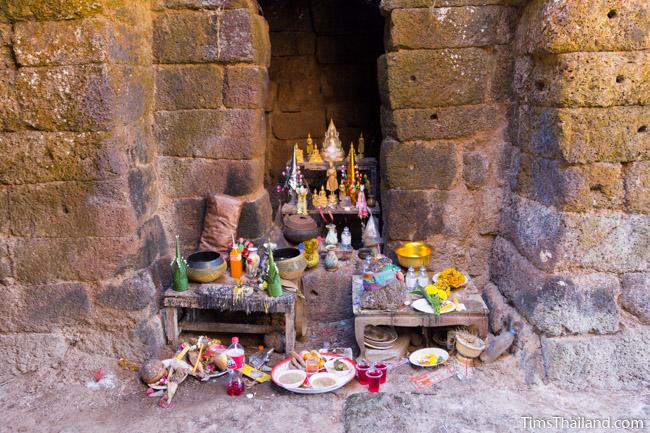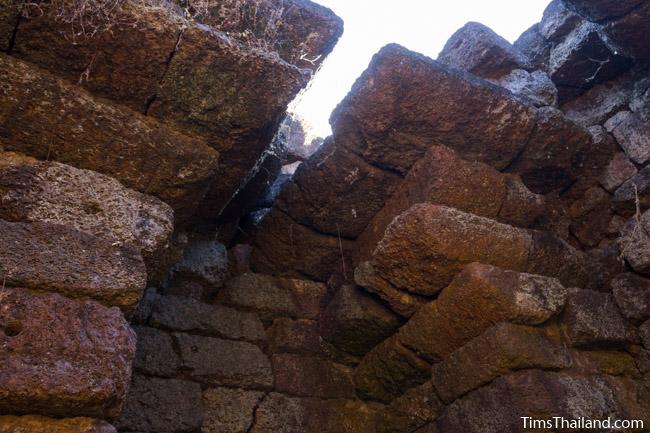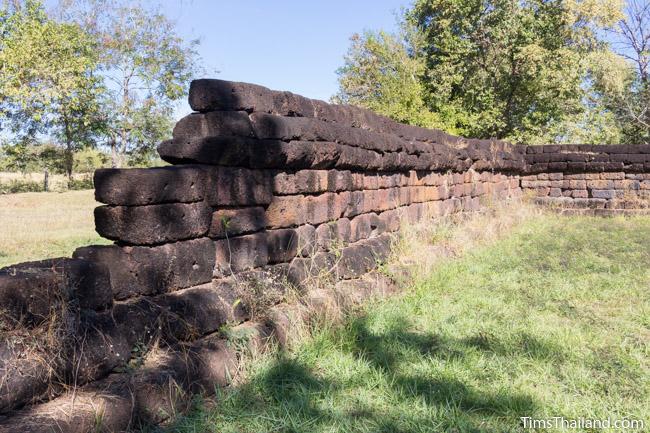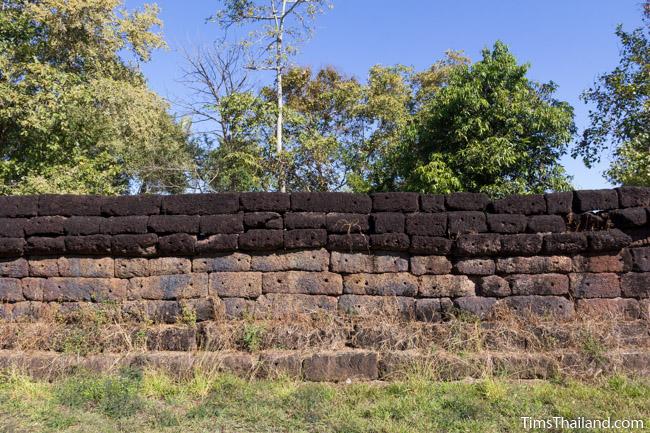 The central sanctuary has a single tower with three false doors and a front mandapa with one window, on the south side. The tops of both are gone, as is any carved sandstone that may have been part of the building. Perhaps it never had many (or any) carvings because there's one piece of a pilaster at the front door and it has not been carved at all. An original sandstone pedestal, broken into many pieces, sits in the tower, but the small Buddha on it is modern. The shrine in the gopura gets more attention than this one.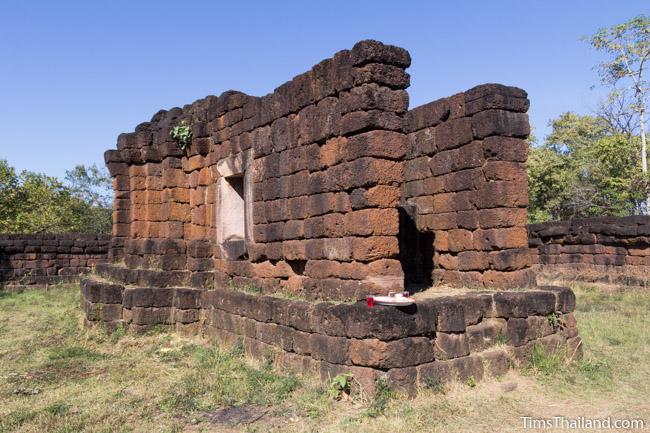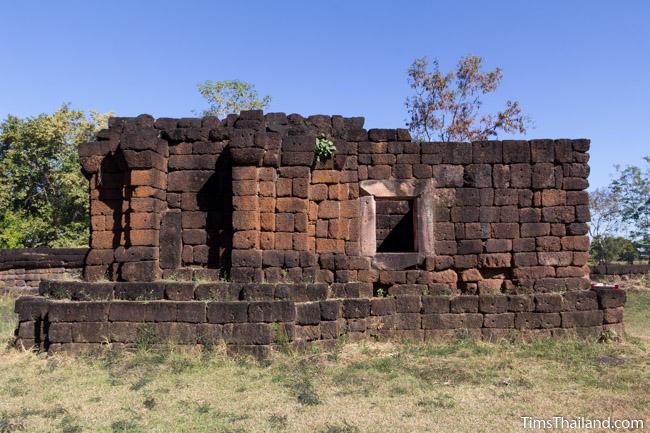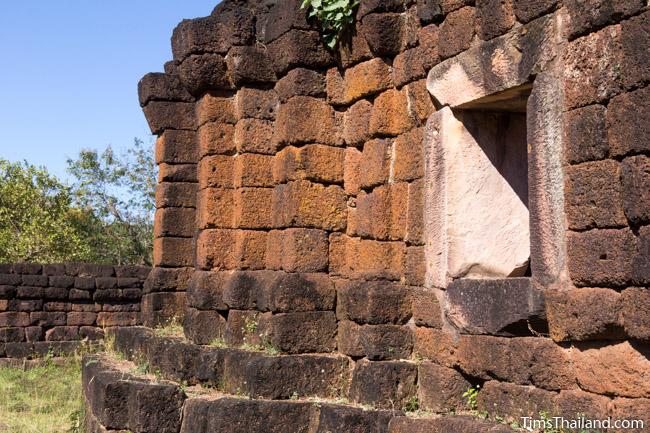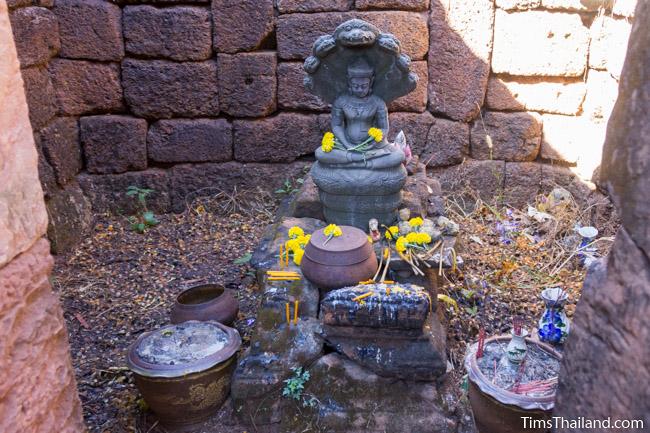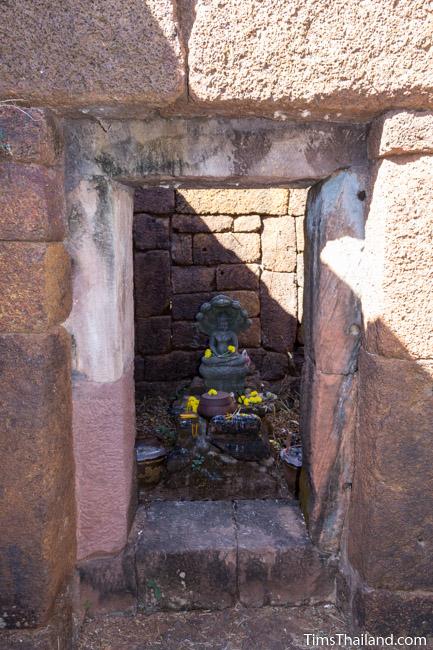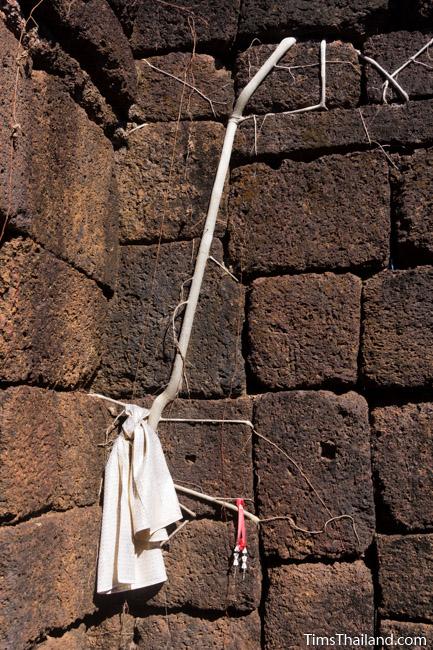 Also inside the enclosure is one small bannalai, but only the base remains. Outside the enclosure is a small pond lined by terraced laterite steps. It has water year-round. There's no visible evidence of a moat or a baray. A few big sandstone blocks, probably door frames, are stacked up next to the parking area and a pile of random blocks (almost all laterite) not used during the restoration sit to the southwest, next to what we'll call "public" toilets.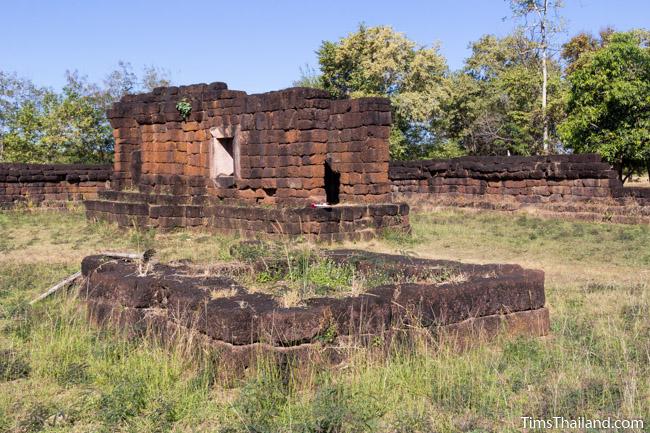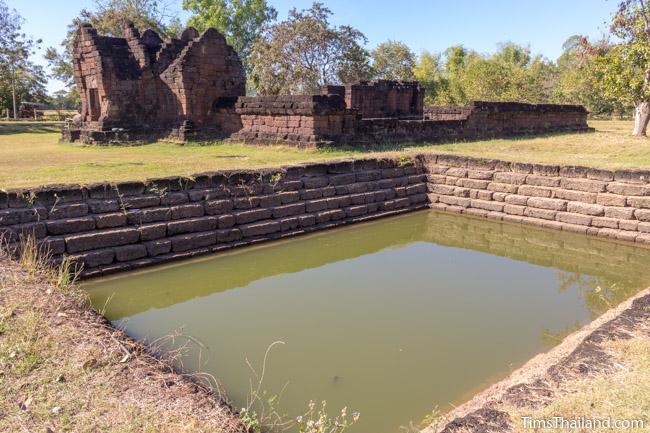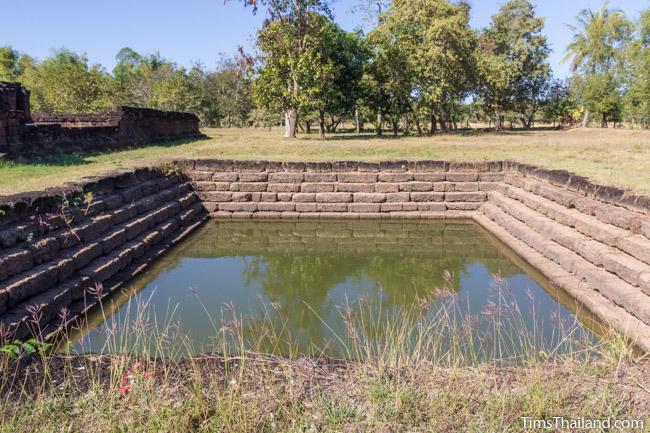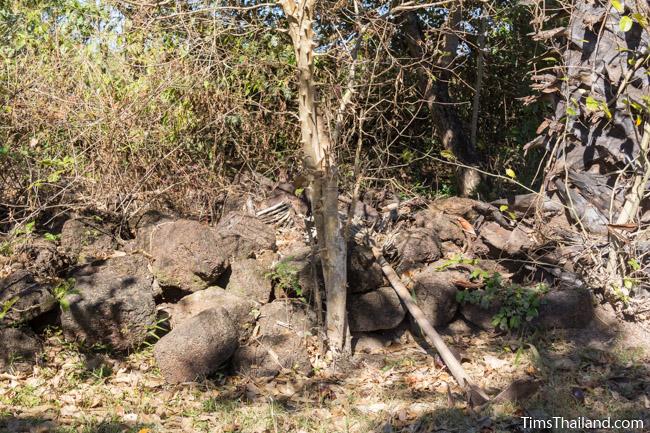 Several Bayon-style sculptures of gods and bodhisattvas were unearthed during the Fine Arts Department's restoration in 1999 and have been taken to museums. A beautiful stone Yama riding a buffalo is on display at the Khon Kaen National Museum. Someone in the village told us that there was an ancient shiva linga in a shrine at the temple east of the site, Wat Pa Phanna. We assumed it was related to the Khmer site. But it turned out the shrine had eight Dvaravati-era bai sema boundary markers, one of which cracked or was carved into a phallic shape. This temple also has a little museum (always locked, but you don't need to find a monk with the keys because you can see almost everything through the window) with a few Ban Chiang-era pots and bones recovered in the area plus some cobweb-covered cotton-weaving equipment. A women's group up on the highway just went of the village does weaving.
Location – Ban Phanna, Tambon Phanna, Amphoe Sawang Daen Din, Sakon Nakhon Province
Other Names – Prasat Ban Phanna (ปราสาทบ้านพันนา)