Ku Buamat (กู่บัวมาศ) is in pretty bad condition overall, with no complete structures remaining, but there's enough left to give an overall idea of how it used to be. And, surrounded by rice fields, it's a peaceful place. Possibly built in the 11th century and later modified, it now has the bottom two meters of a single brick tower, although maybe there either were, or were going to be two more towers on the side. The present extension of the laterite base to the north side appears to be a later addition, though if it was made in the Khmer era, there likely would have been a similar one on the south side too because most Khmer temples were highly symmetric.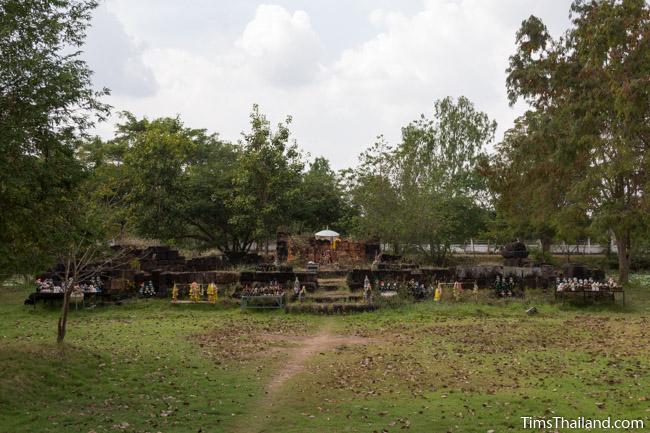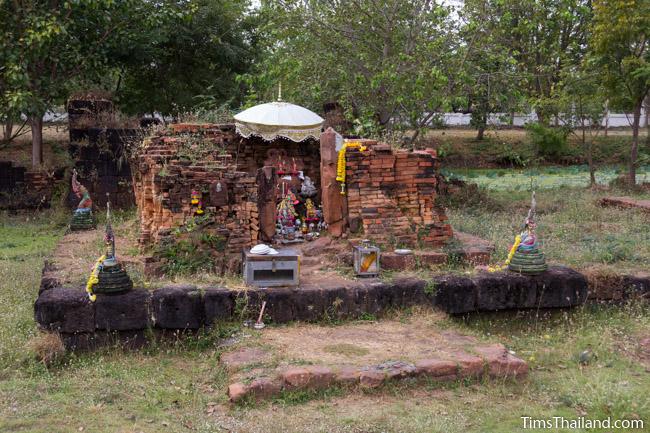 Inside the tower, what appears to be a portion of a broken and thoroughly worn lintel is at the top of a makeshift shrine used by locals. Behind it is a statue that might be a stand-in for (though it's not an exact replica) an 80 centimeter-tall sandstone Vishnu statue that was uncovered during renovations in 2000 and sent to the Khon Kaen National Museum. It was cracked in a few places and is missing one of the fours hands, but it's in overall pretty good shape and very beautiful.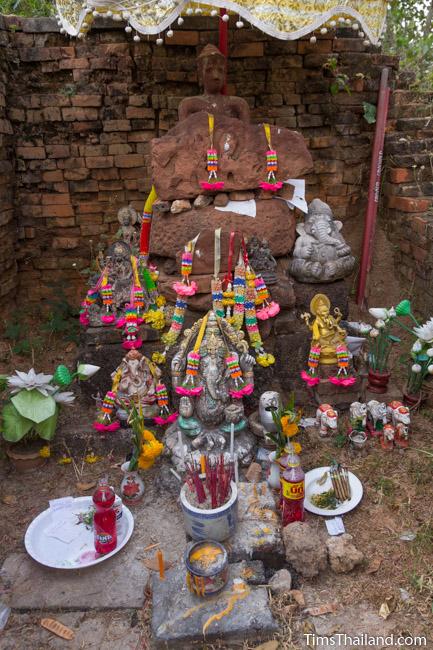 In front of the tower is a gopura entrance with two small side chambers and a single laterite bannalai that, like the main tower, has a red sandstone doorframe A smaller gopura to the west does not have an exit, though it's unclear if this is the original design.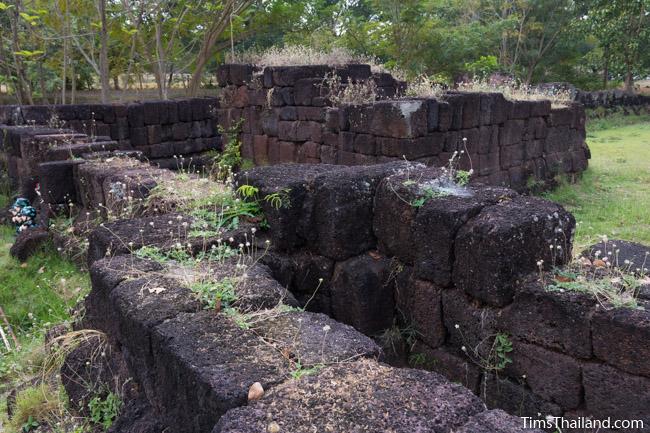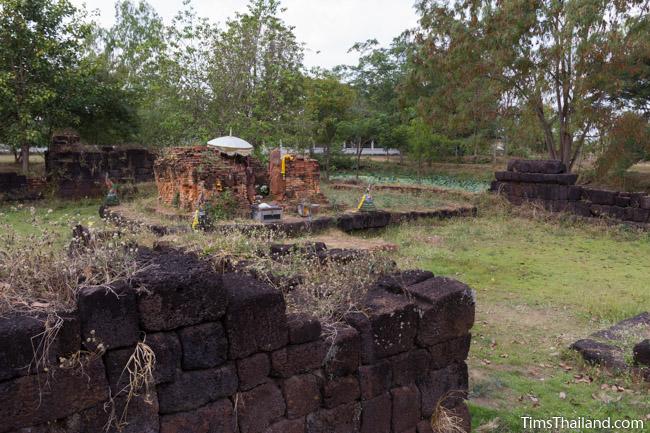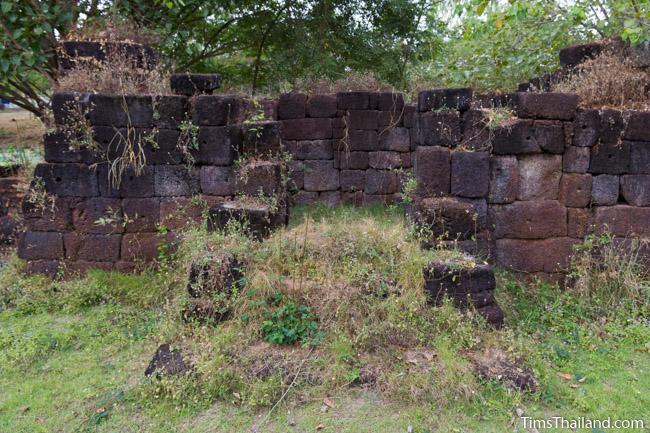 The laterite enclosure is 20 x 26 meters and some parts have the original rounded top, though most of the wall is just randomly placed blocks rather than a proper restoration. Many more rounded laterite blocks for topping the wall sit in the pile of blocks not used during the restoration that is next to the road. The surrounding U shaped moat is wide and has lots of lotuses growing in it.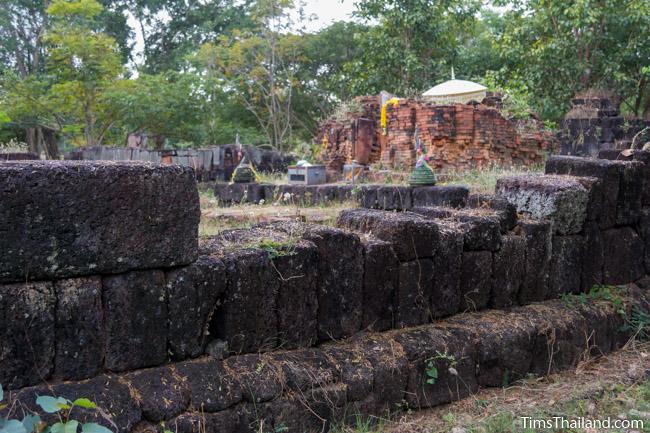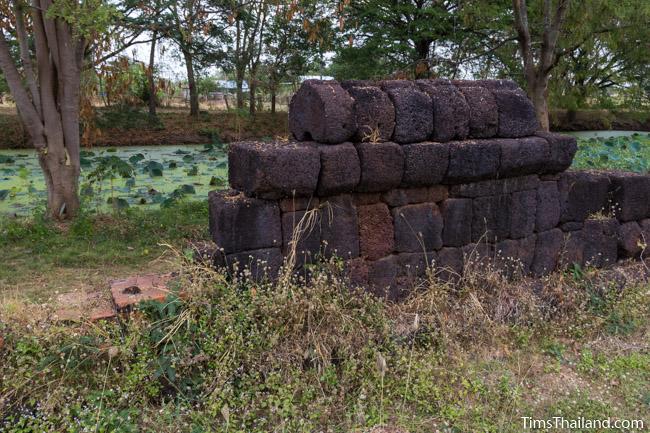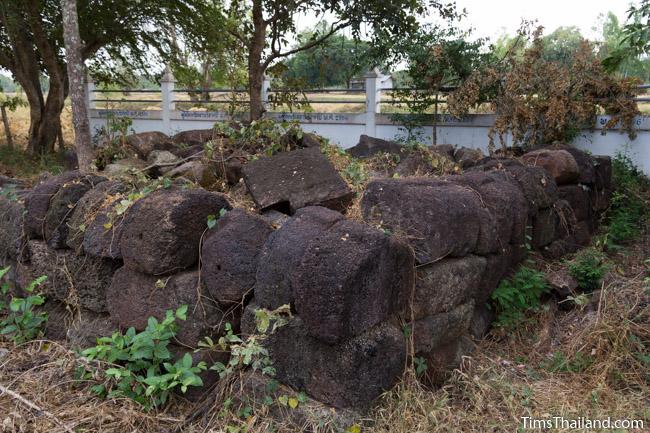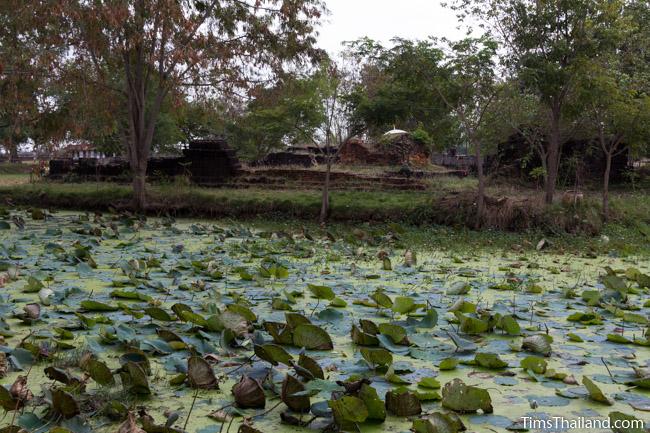 Ceramic soldier statues as offerings sit along the front (east) wall and for a 300B fee paid to the local government, people can show a movie at night as an offering for wishes granted.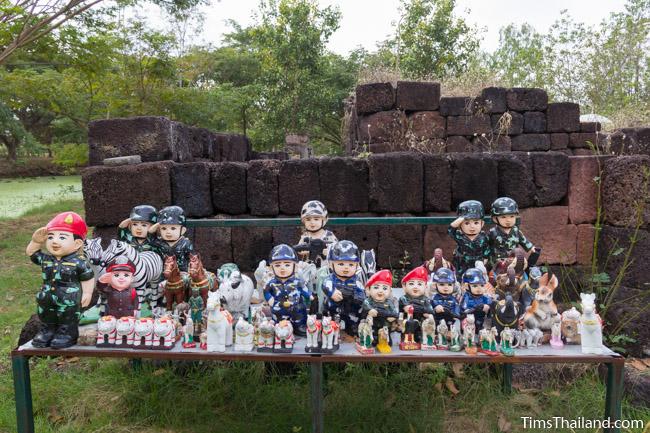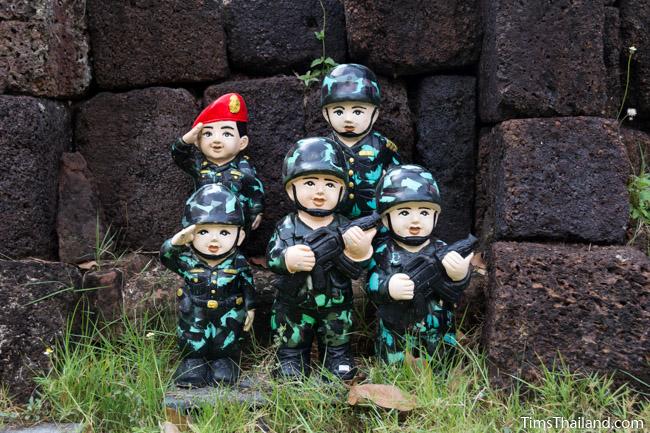 Location – Ban Kok Kok, Tambon Bua Mat, Amphoe Borabue, Maha Sarakham Province