Much smaller than nearby Wat Phra Si Rattana Mahathat Chaliang (read about the history of ancient Chaliang town on that page), Wat Chao Chan (วัดเจ้าจันทร์) is, however, interesting in its own right. The Khmer portion that remains is a single all-laterite prang with redented corners and a triple-tiered roof topped by a lotus-bud finial. It opens to the east and has tall Buddha image niches on the other three sides. At first glance these sort of appear to be later additions; though a quick examination of the blocks shows that the niches are original.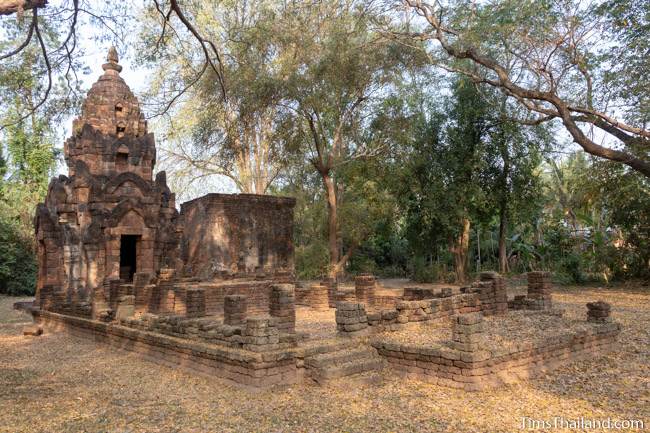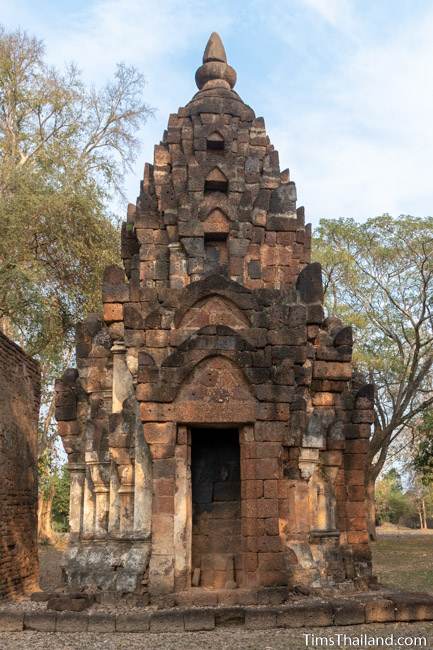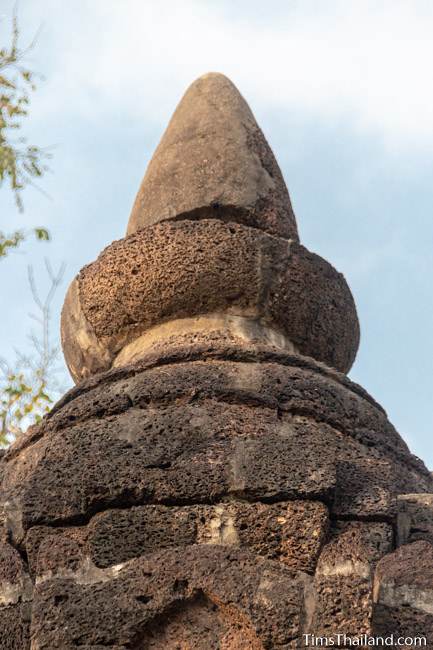 Inside the prang are two tall, well-worn Khmer sandstone pedestals. Behind them, a later-addition brick altar no longer holds a Buddha, just three small simple nagas. Outside, a fair amount of stucco remains, but this was surely applied during the Sukhothai era.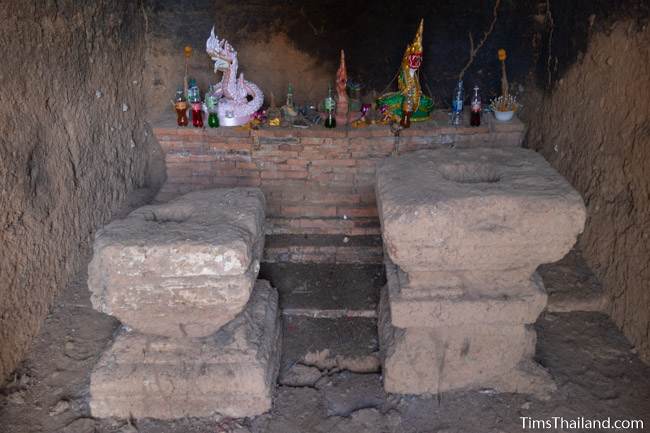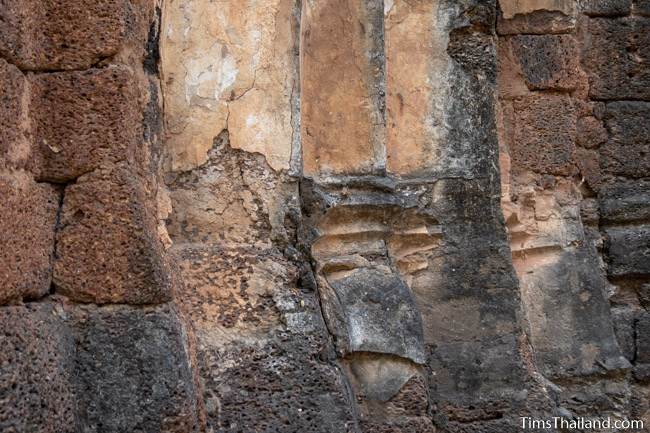 The head of a Shiva statue was uncovered nearby suggesting that Wat Chao Chan could have been built as a Hindu temple, but both its dedication and construction date are unknown. It was once assumed to be from one of King Jayavarman VII's (r. 1182-1219) dharmasala resthouse "fire shrines," though it doesn't follow the normal plan for these. The rough, rushed construction is consistent with Jayavarman VII, so it still could be a product of his reign. However, the more widely accepted theory today appears to be that it dates to his successor, King Indravarman II (r. 1219-1243).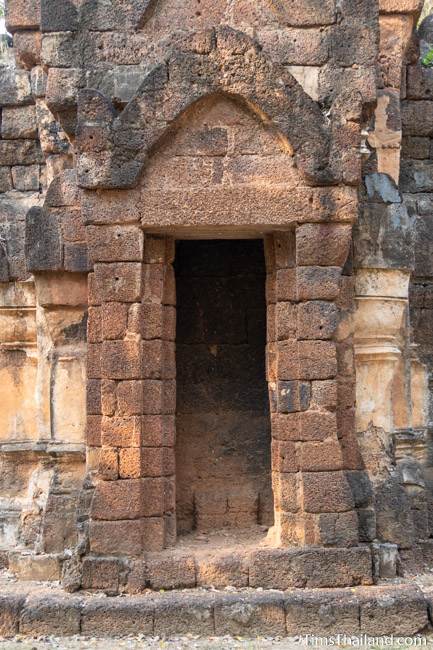 The mondap to the side and collapsed wihan in front were added by the Sukhothai when they converted the temple to Theravada Buddhism, possibly in the late 15th century. Inside the mondap is the inner core of a tall, now-headless standing Buddha. If you stand in the right position the prang's lotus-bed top takes the place of the Buddha's head.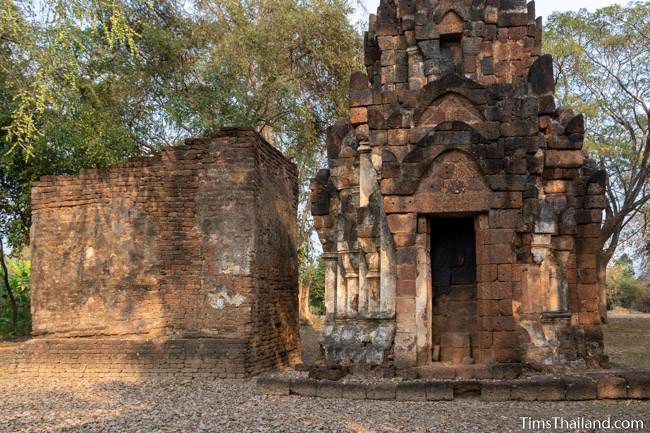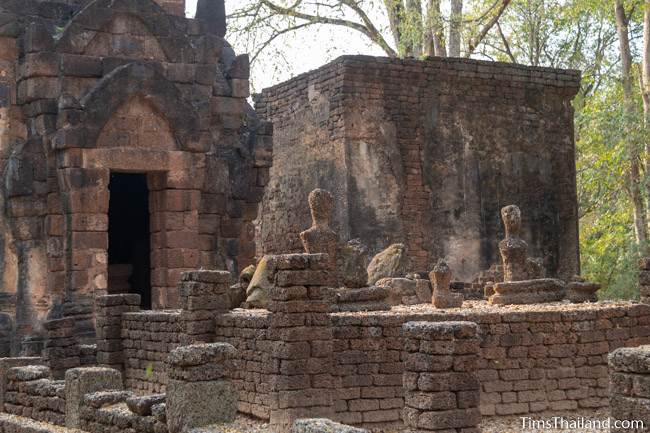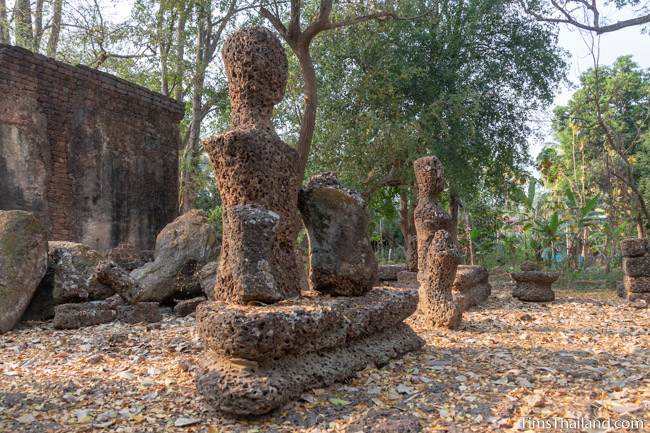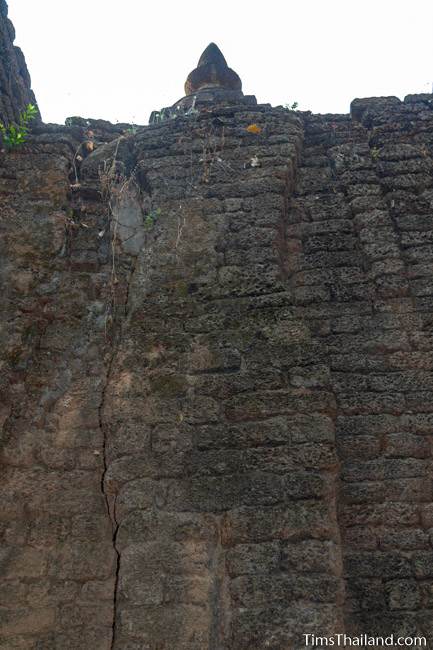 Location – Ban Wat Phra Prang, Tambon Si Satchanalai, Amphoe Si Satchanalai, Sukhothai Province