San Ta Pha Daeng (ศาลตาผาแดง) is the oldest and smallest of the three surviving Khmer temples at Sukhothai Historical Park (the others are Wat Si Sawai and Wat Phra Phai Luang); and thus the overall oldest monument there. It is Bayon/Lopburi-style and probably dates from the late 12th or early 13th century as a project of King Jayavarman VII (r. 1182-1219). Some sources date it to the reign of Suryavarman II (r. 1113-1150), but this is no longer the prevailing theory.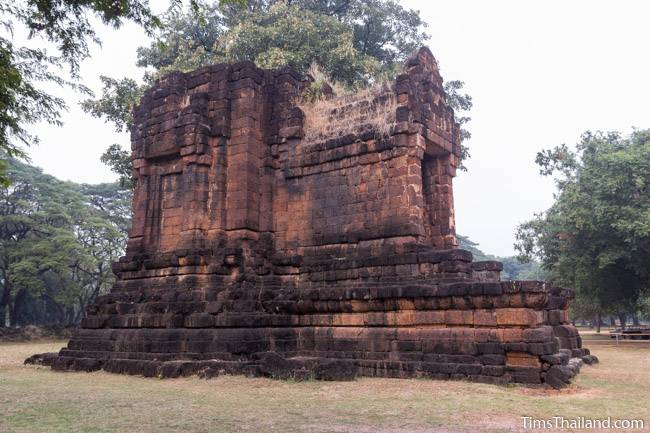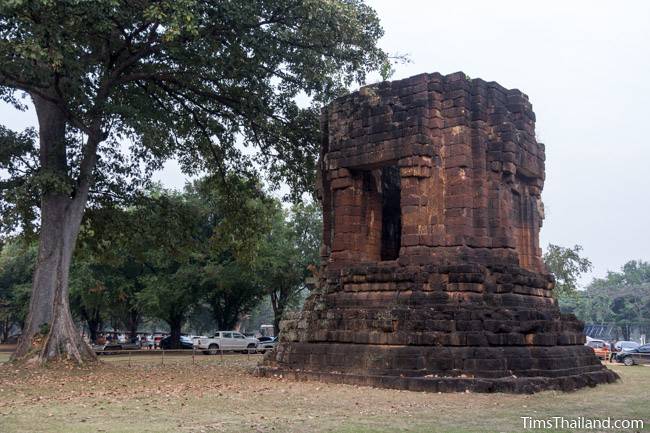 The current name (what the Khmer called it is unknown) may have been adapted from the Khmer word gamarateng (กมรเตง) which is used for kings, governors, gods, or other important figures and is found in many inscriptions at Khmer ruins; though this is just speculation. Some writers report that the name San Ta Pha Daeng translates to "Grandfather with a Red Cloth Shrine" and could have been chosen due to its profile in the setting sun – this is a great story, but an incorrect translation.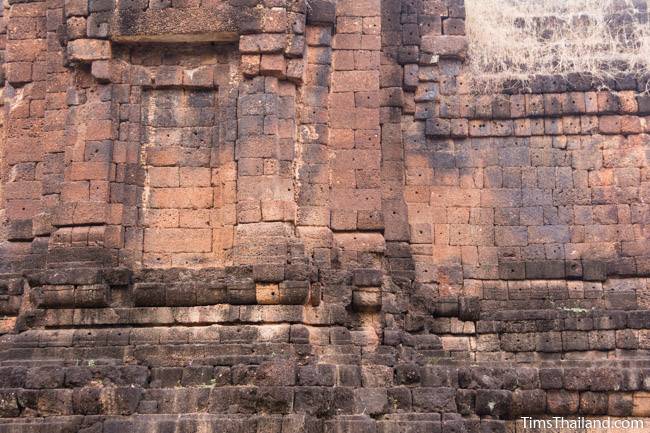 The sanctuary is a single east-facing tower built entirely of laterite. The top is gone; however, even in its present state it's an imposing building because the base is about four meters tall. The front doorway is huge and the west wall is open (despite there not being a staircase below it) so you can peer clearly right through the front mandapa and out the back of the tower. There's just one tiny patch of stucco on the sanctuary's exterior (next to the front door) plus some more inside, but this all probably dates from after the Khmer era.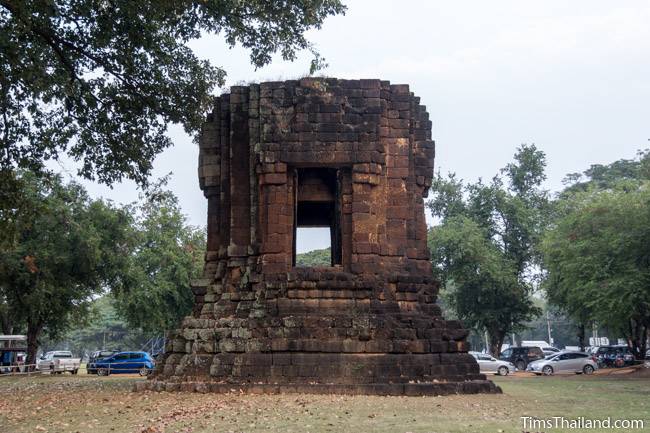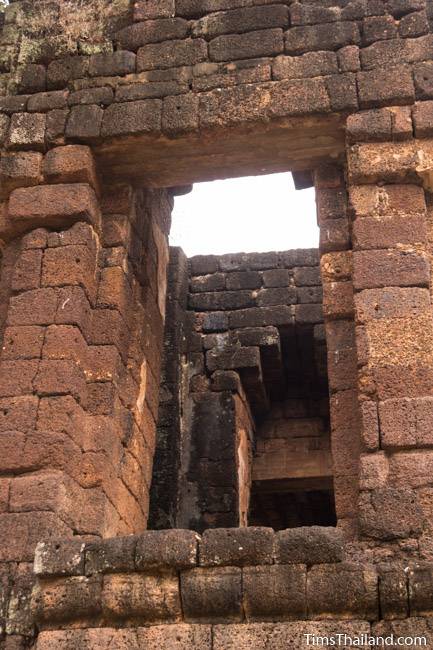 Inside there are a few old sandstone platforms and the feet – only the feet – from an old statue, likely a Buddha. Parts of four nearly life-sized Khmer statues found here are now on display in Sukhothai's Ramkhamhaeng National Museum.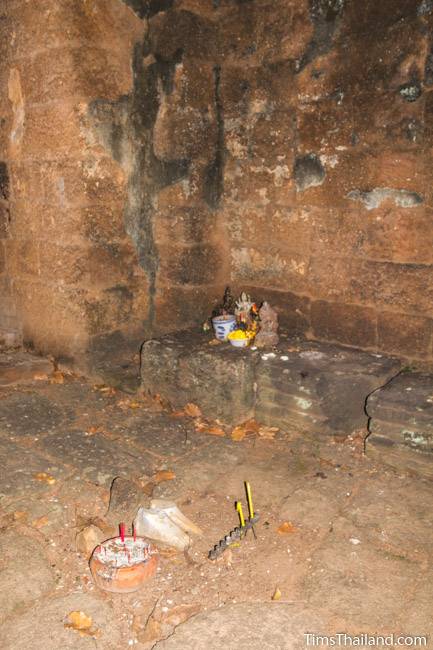 No other structures remain standing, though there's a very long pile of laterite blocks in back, so, perhaps someday there will be further reconstruction.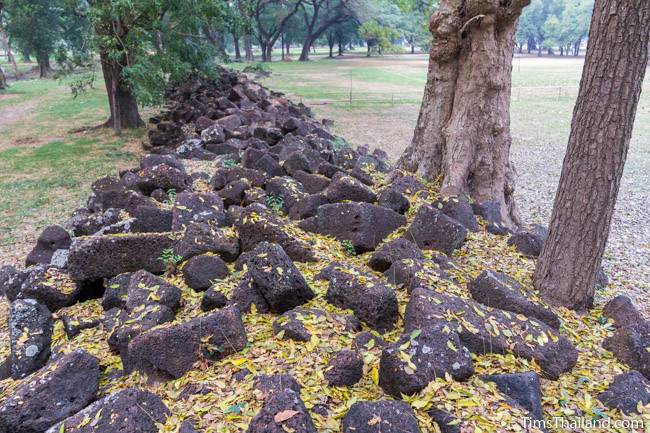 It's centrally located within the old city walls, right across from the north ticket office. Though it's officially within the historical park, it's between fee zones, so you don't need to buy a ticket.
Location – Sukhothai Historical Park, Tambon Mueang Kao, Amphoe Mueang, Sukhothai Province
Other Names – San Theparak Yai (ศาลเทพารักษ์ใหญ่), San Phra Suea Mueang (ศาลพระเสื้อเมือง)