In 1964 Dr. Phra Ariyanuwat Khemacharee, the former abbot of Wat Mahachai, saw foreigners coming to Isan to buy ancient artifacts – Buddhas, Khmer stone carvings palm-leaf manuscripts, etc. – so he requested people bring these things to the temple to protect them. Later the two-story Northeastern Local Culture Museum (พิพิธภัณฑ์วัฒนธรรมท้องถิ่นภาคตะวันออกเฉียงเหนือ วัดมหาชัย) was built to house the diverse collection that had resulted, including a lot of Khmer-era sandstone statues and pottery.
The building is kept locked, so you'll need to get Phra Khru Arun, the only keeper of the keys, to open it for you. He's usually around the temple in the morning and late afternoon, but you can call ahead (061-1359147) to check. He is very knowledgeable about the museum and Isan history and enjoys showing people around. Thanks to him for spending so much time with us when we visited.
As of August 2019, these are all the Khmer artifacts from a known temple ruin (according to Phra Khru Arun's memory) on display.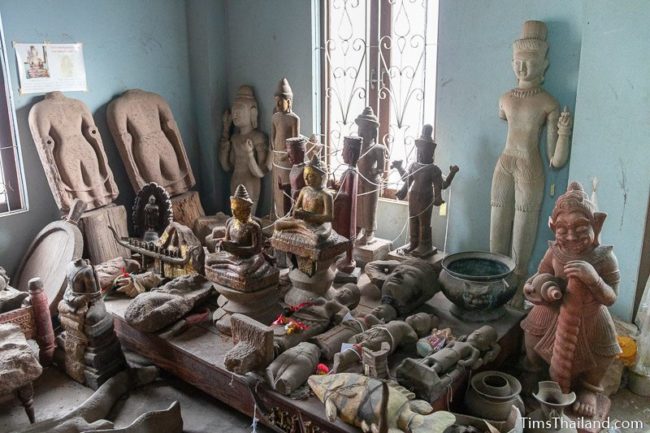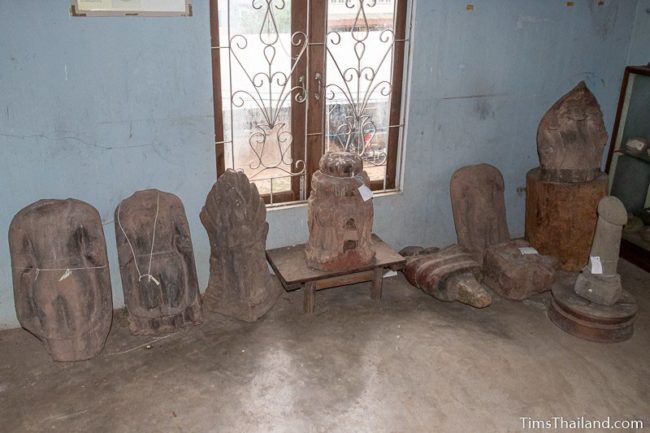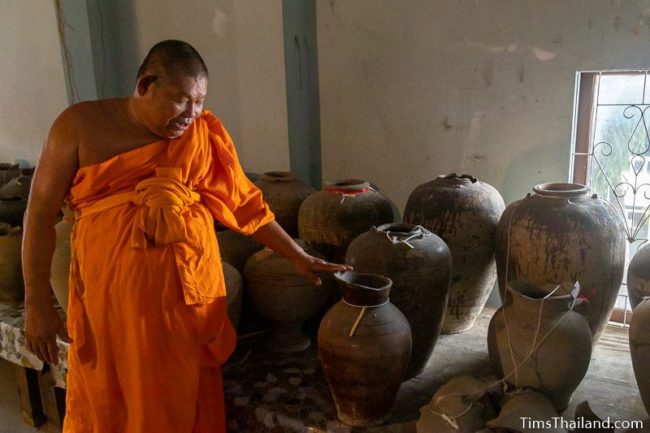 Ku Ban Daeng (กู่บ้านแดง) – Amphoe Wapi Pathum, Maha Sarakham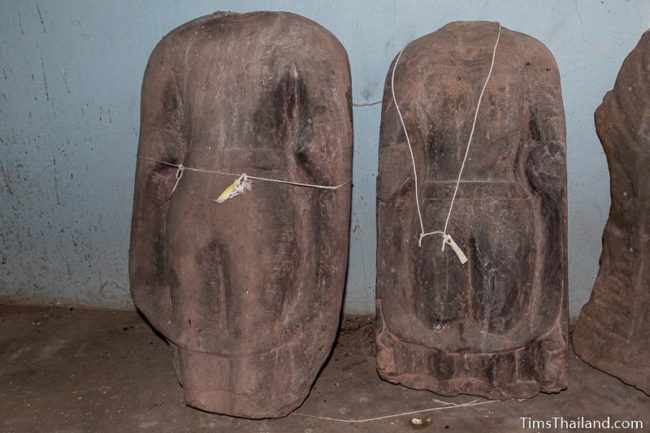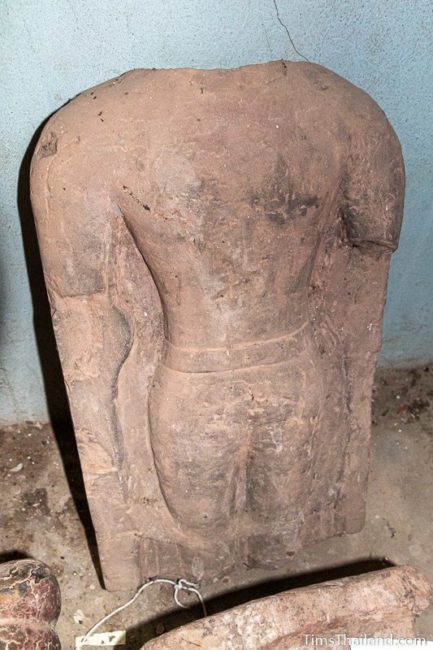 Ku Ban Khwao (กู่บ้านเขวา) – Amphoe Mueang, Maha Sarakham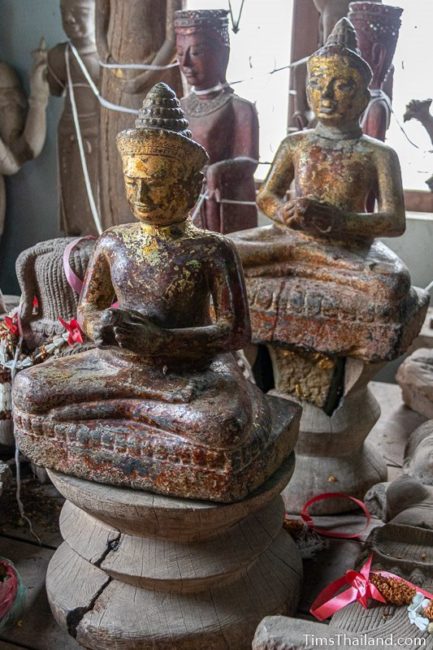 Ku Khanthanam (กู่คันธนาม) – Amphoe Phon Sai, Roi Et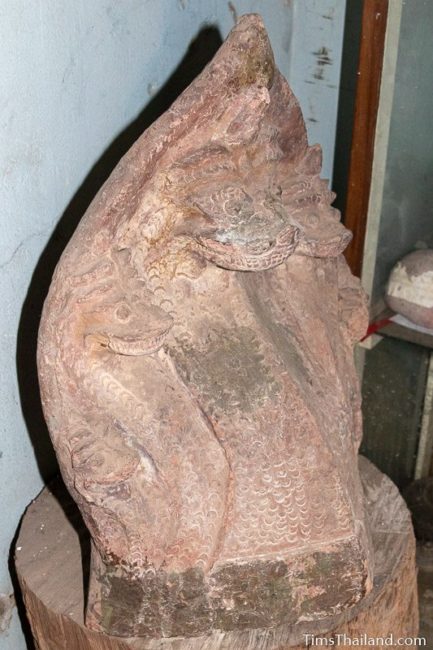 Ku Santarat (กู่สันตรัตน์) – Amphoe Na Dun, Maha Sarakham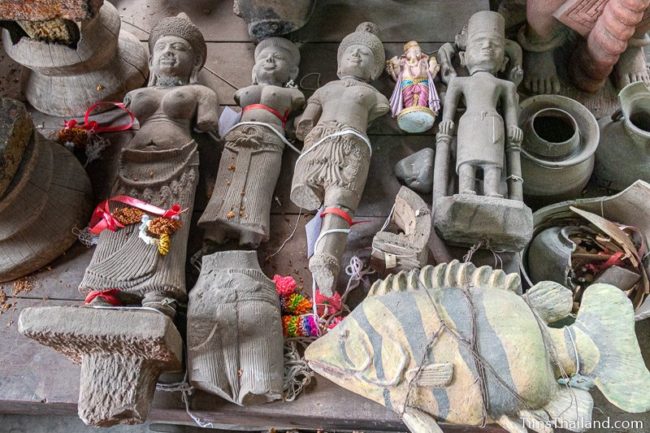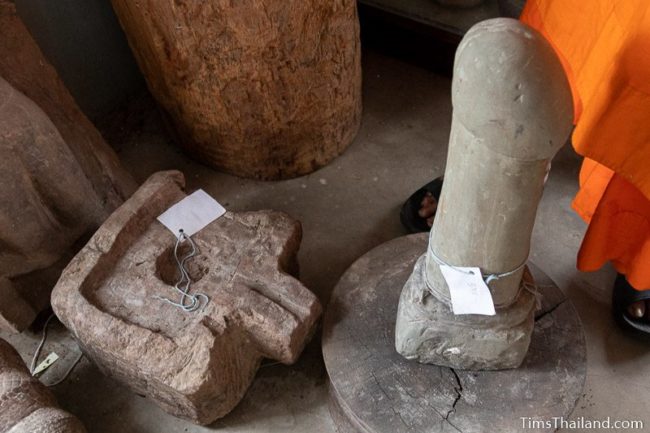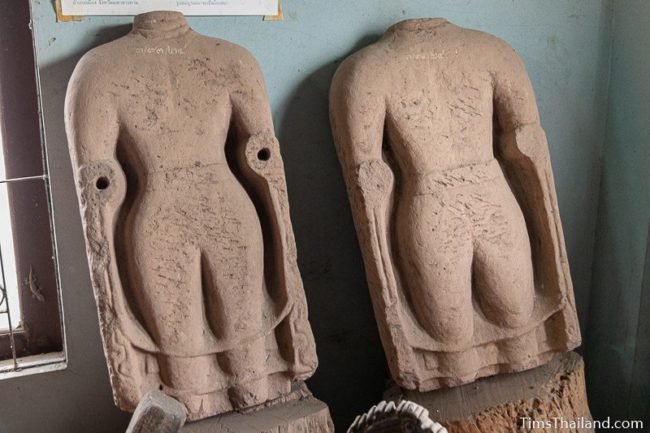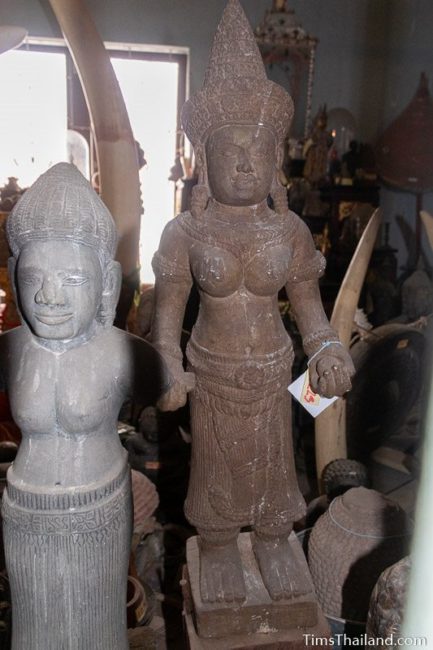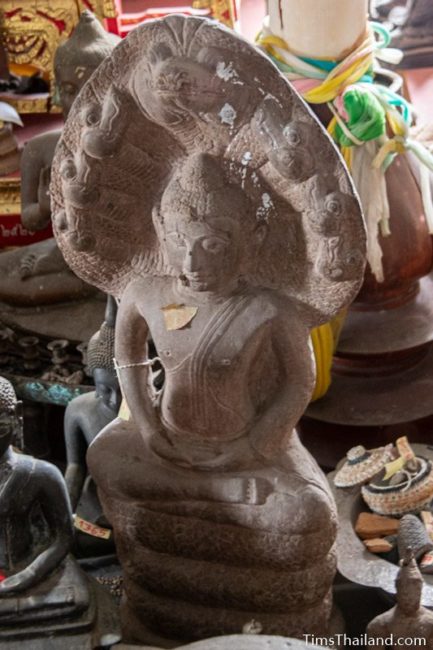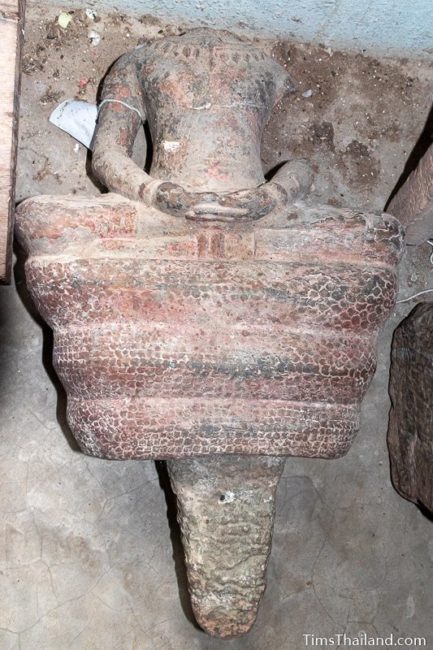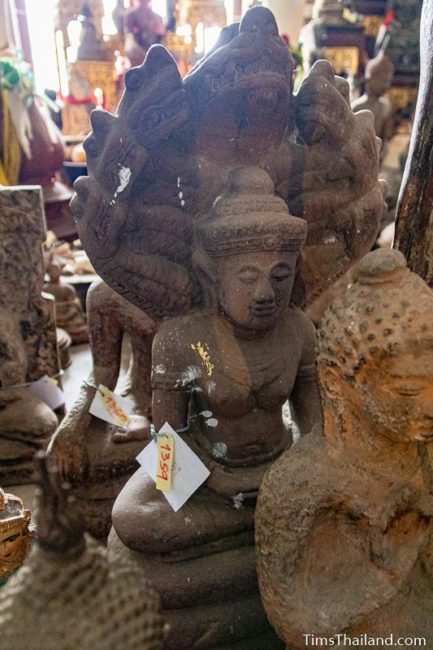 Prang Ku Suan Taeng (ปรางค์กู่สวนแตง) – Amphoe Ban Mai Chaiyaphot, Buriram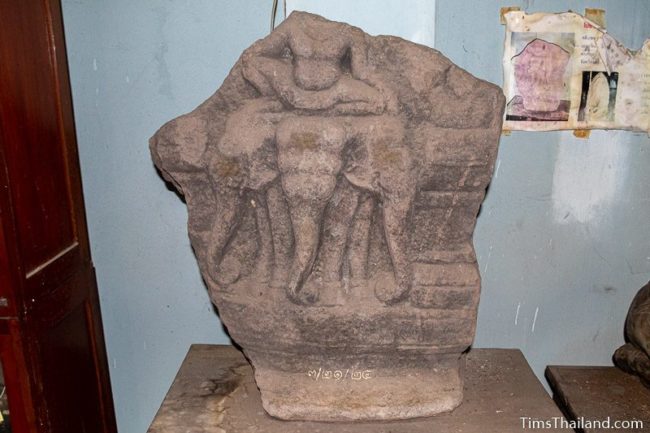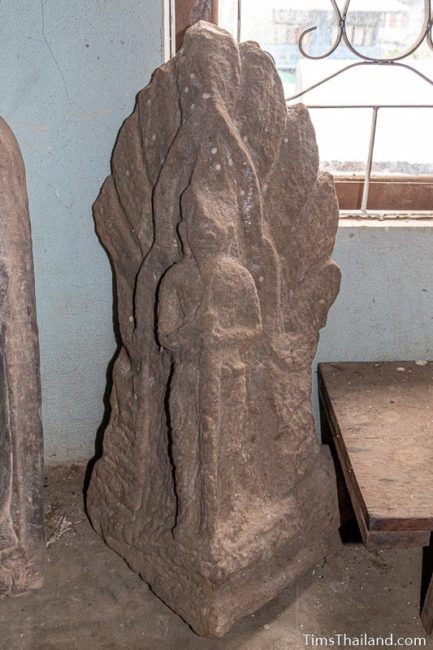 Prasat Phanom Rung (ปราสาทพนมรุ้ง) – Amphoe Chaloem Phra Kiat, Buriram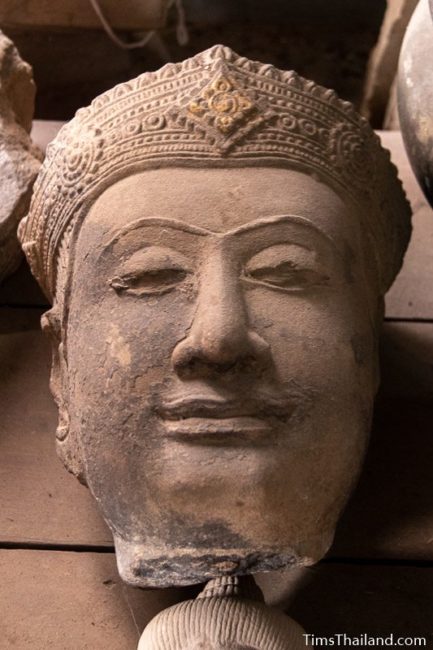 Details – No set hours, free, 061-1359147
Location – Wat Mahachai, Maha Sarakham city, Tambon Talat, Amphoe Mueang, Maha Sarakham Province