At first glance, all you'll see of Ku Khu Khat (กู่คูขาด) is a large Buddha on a small, tree covered hill.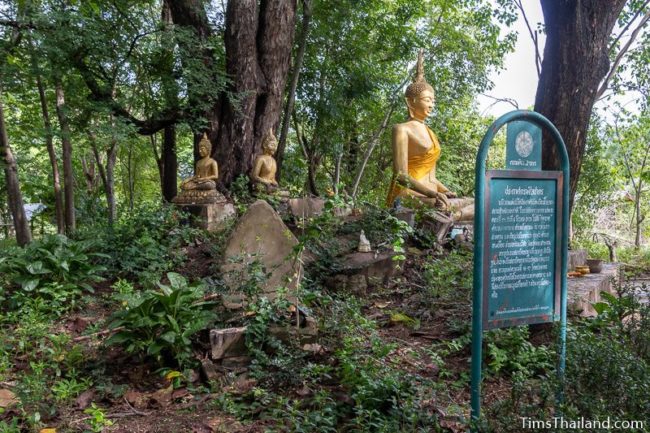 But get closer and you'll find that the hill is a pile of laterite blocks and brick covered almost completely by dirt and leaf debris. Some laterite is still visible and a few bricks can be seen sticking out of two places under the big tree.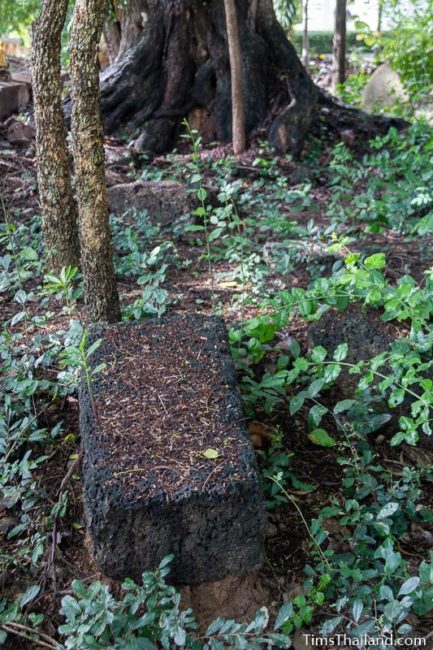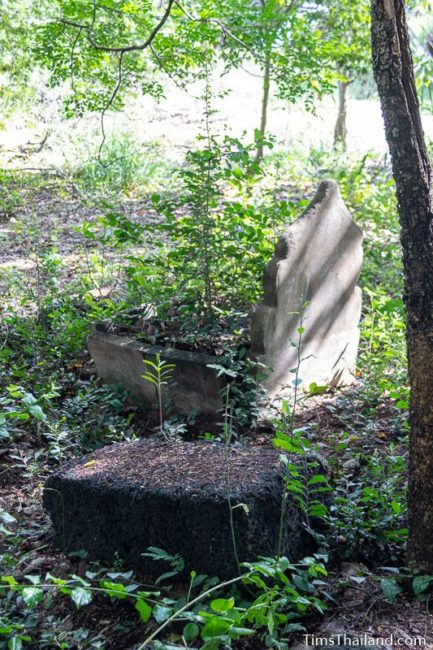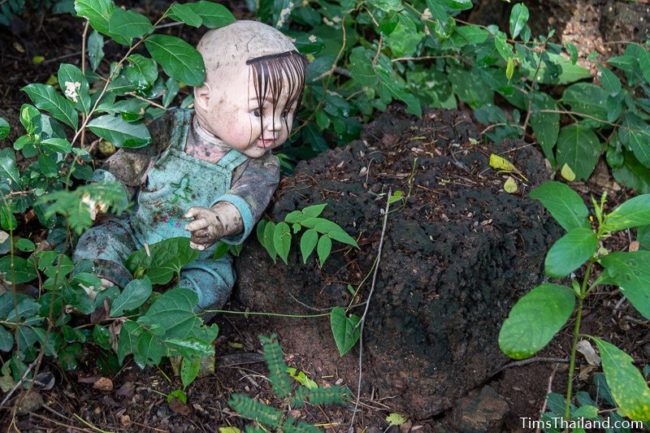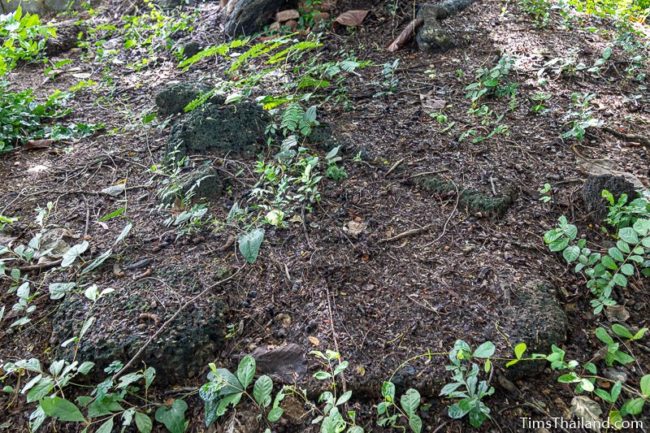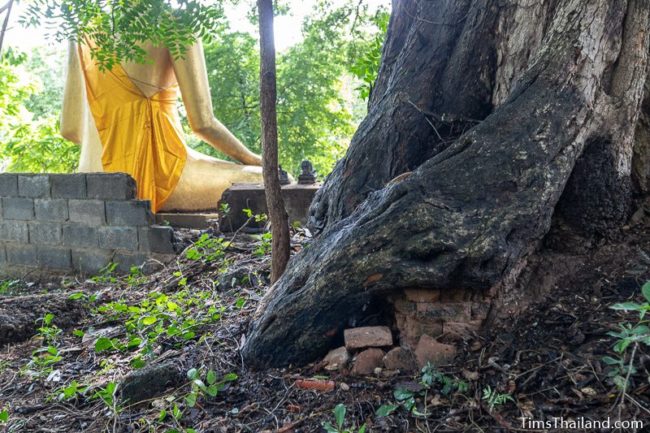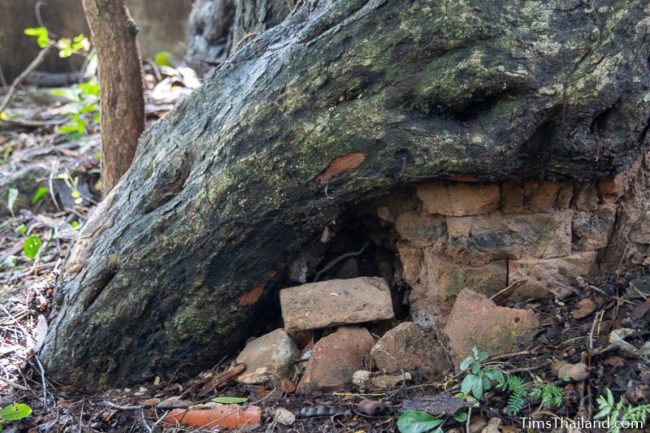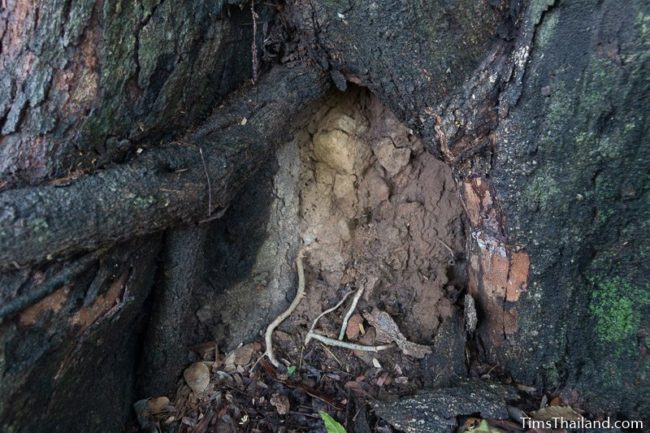 Just enough rubble remains to see that Ku Khu Khat was probably a single brick tower on a square laterite base. It would almost certainly have faced east, as the Buddha does now. Based on its similar size and layout to other temples, Ku Khu Khat was probably built in the 11th or 12th centuries.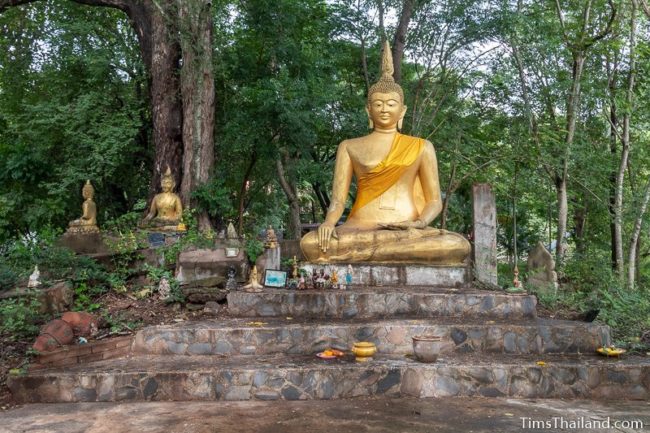 A small, broken pedestal sits on the ground in front. Other than this, no carvings or other remnants are kept at the temple.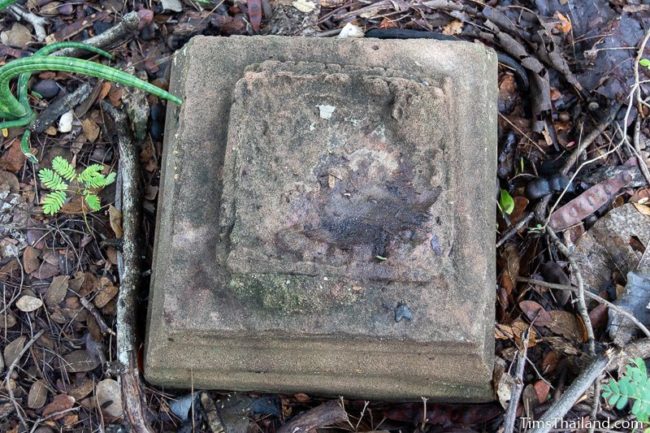 Ku Khu Khat was surrounded by a horseshoe-shaped moat, which still remains to the north and west. The southern portion was filled in to build the white wihan that's there now.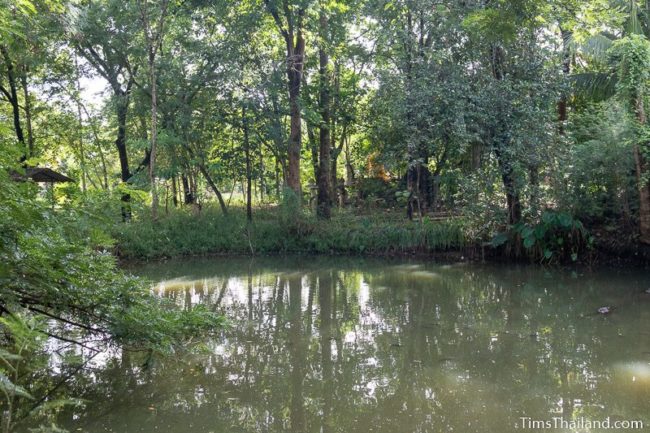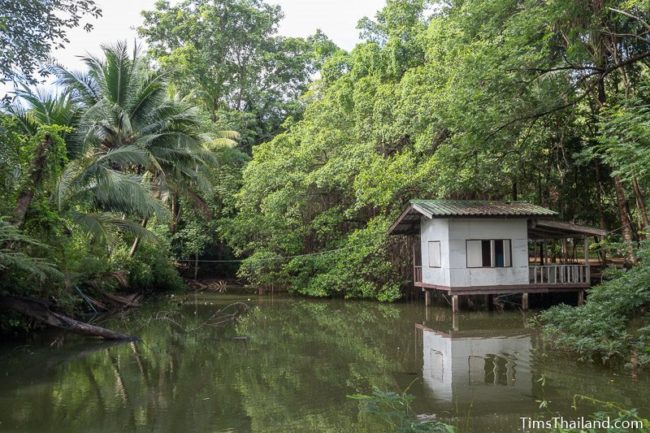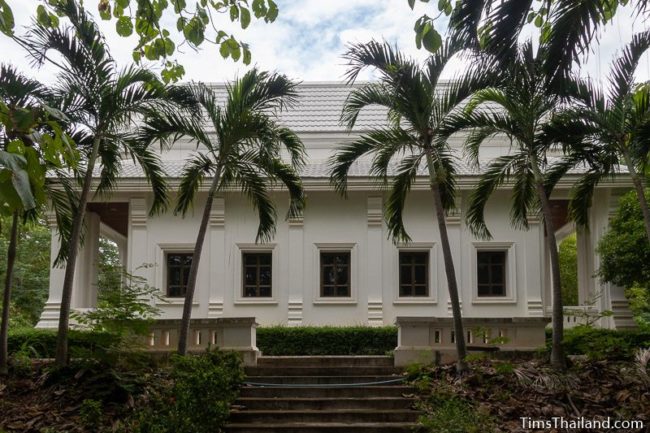 Land across the road to the east of the ruins appears to be the remains of a baray. Looking at it on site you won't notice anything (much has been filled in for forthcoming construction), but using Google Maps satellite view a distinct rectangular plot can be seen quite clearly.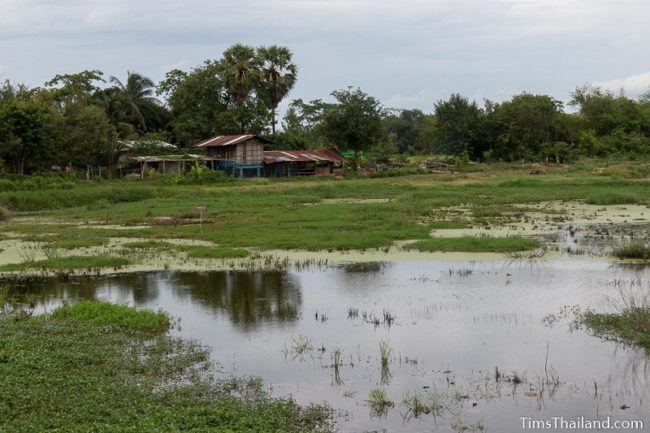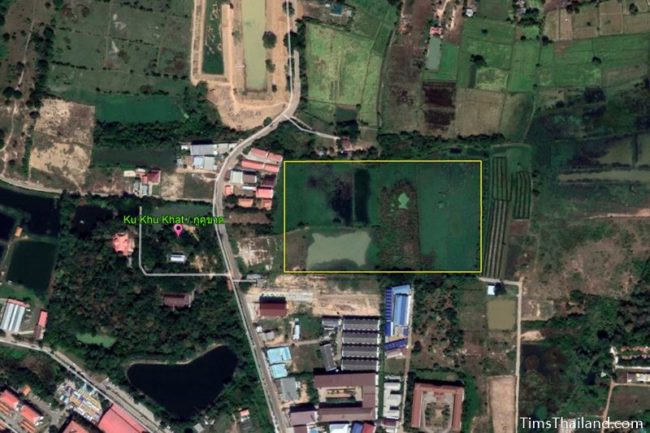 Location – Wat Pa Ku Kaew, Ban Kham Riang, Tambon Kham Riang, Amphoe Kantharawichai, Maha Sarakham Province
Other Names – Ku Kaew (กู่แก้ว), Prasat Ku Kaew (ปราสาทกู่แก้ว)