Wat Khuat Mak Dhamma Siri (วัดขวดมากธรรมศิริ) is one of the bottle temples found around Thailand. It's quite large and the bottle decoration (mostly from beer and energy drinks) is used throughout the whole temple, not just on a few buildings. It's definitely worth the trip. Almost always referred to as just Wat Khuat (วัดขวด), which means "Bottle Temple," it's less than an hour from both Hat Yai and Songkhla, but this is far enough away that it's not visited by tourists very often.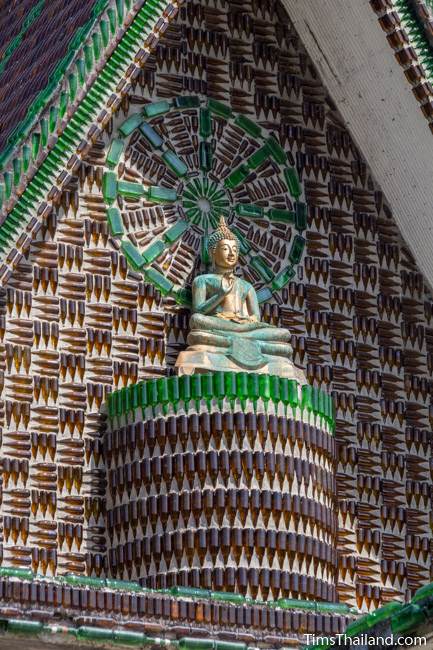 Wat Khuat was inspired by the "Million Bottle Temple" (Wat Lan Khuat) in Si Saket province in Thailand's northeast region, as were all of Thailand's other bottle temples. The temple was formally founded on August 12, 1993; before this it was just Khok Sak Meditation Center. Luang Paw Kamsai, the first (and now former; he died in 2010) abbot was originally from Ubon Ratchathani province (next to Si Saket) and he spent some time at Wat Lahn Khuat. So, when he was invited to come be the abbot here, he suggested the bottle idea to the approving locals. And since the bottle theme began right from the start, this is the only bottle temple (that I know about) with the word "bottle" (khuat) in its official name – Wat Khuat Mak Dhamma Siri means "The Temple of Myriad Bottles and Splendid Dharma."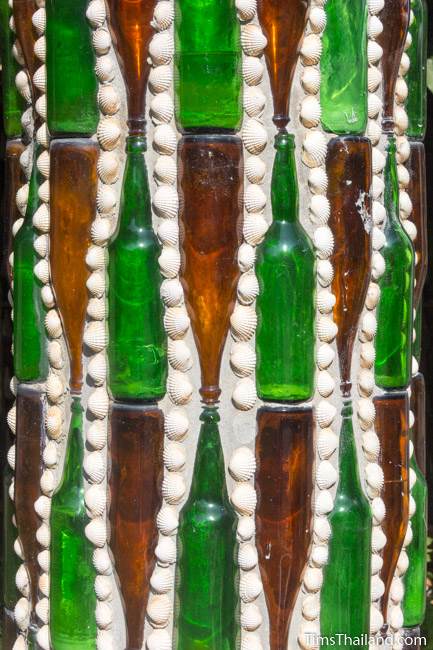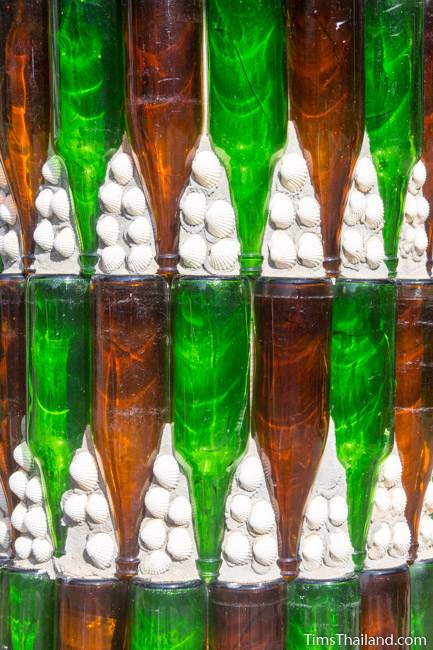 Years ago, much of the money for developing the temple came from Malaysia and Singapore because Luang Paw Kamsai gave out winning lottery numbers to some visitors from there. The winners made large donations and others came here hoping to replicate their luck. Lottery mania is mostly gone now, but some people still try to divine digits from tree roots at a small shrine.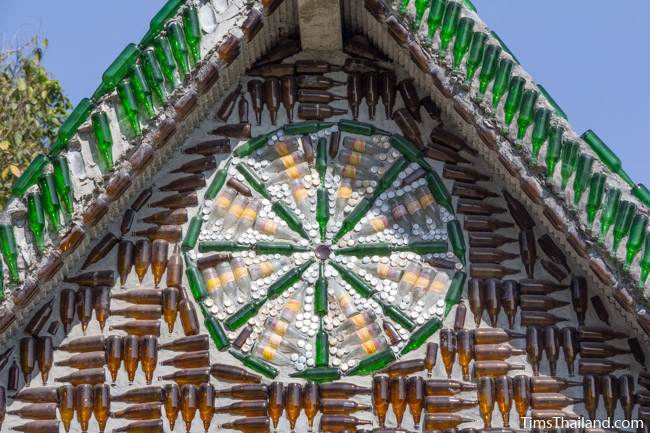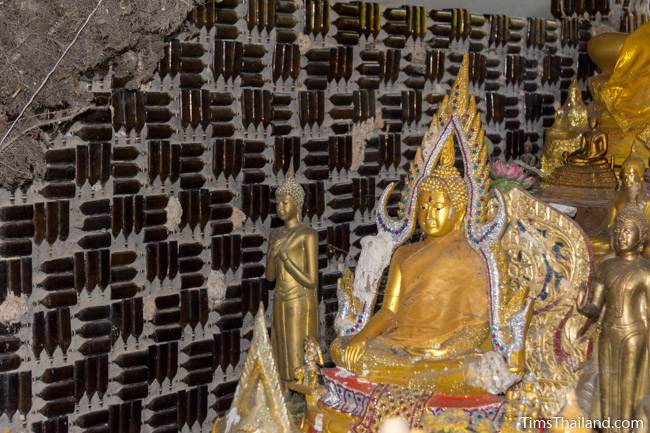 Wat Khuat's centerpiece is the large wihan, which is covered by bottles both inside and out. It isn't used on a daily basis, but the doors are kept open if you want to have a look inside. The large stupa in back is about 50 meters tall and in the past you could climb up inside, but the present abbot told us it's no longer safe to do so.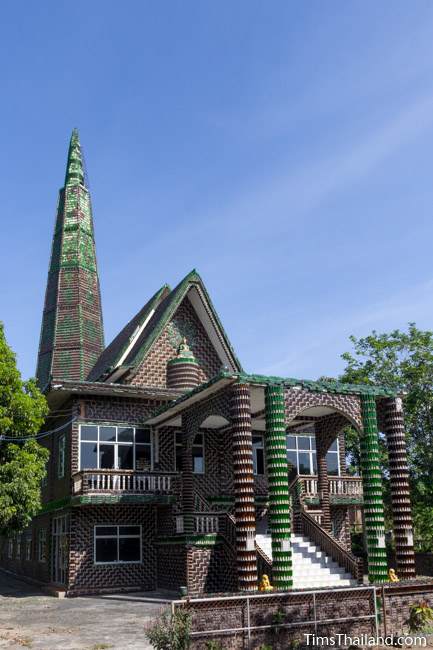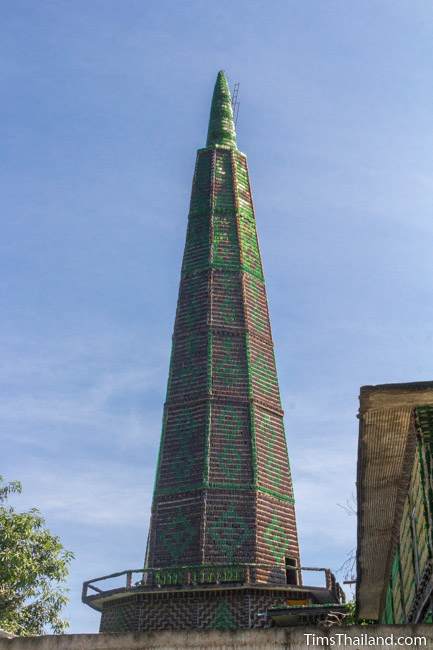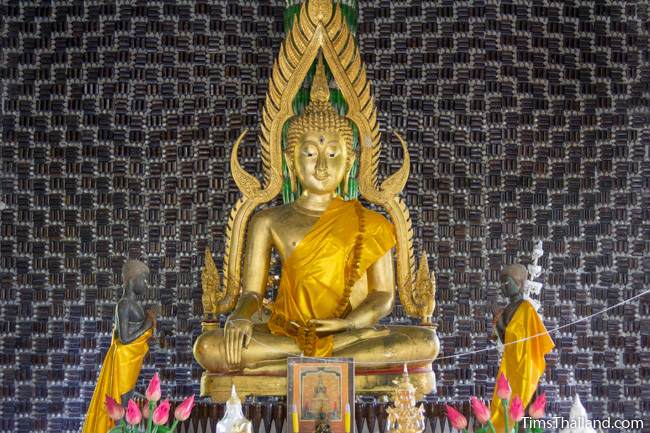 Another highlight is the main gate, which features three large "bottles" made of real bottles on the top. Here you'll see one thing that sets Wat Khuat apart from other bottle temples; the use of shells. Although there are geometric designs made of shells on the ceilings of several buildings, the main gate has the best of them. The shells were given to the temple by people from northeastern Thailand who were working down south on fishing boats and wanted to support a temple run by one of their own.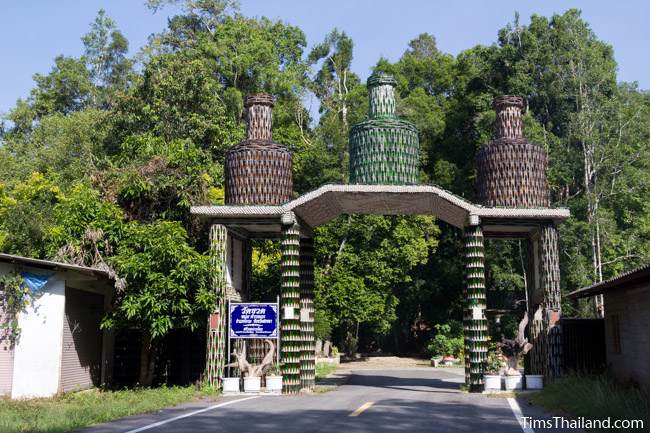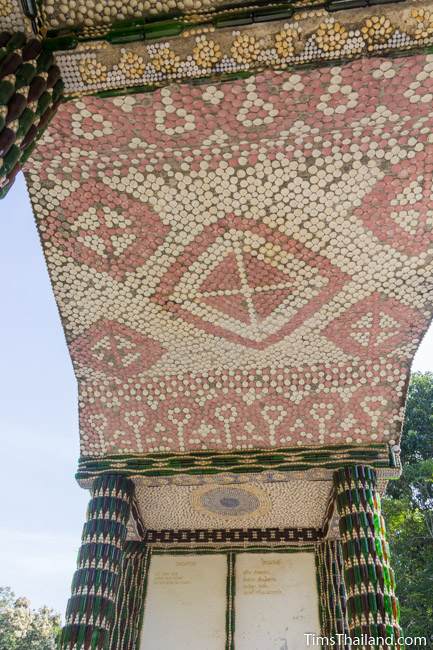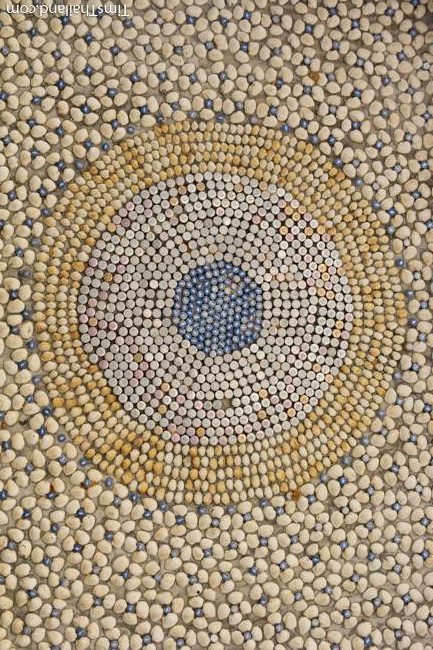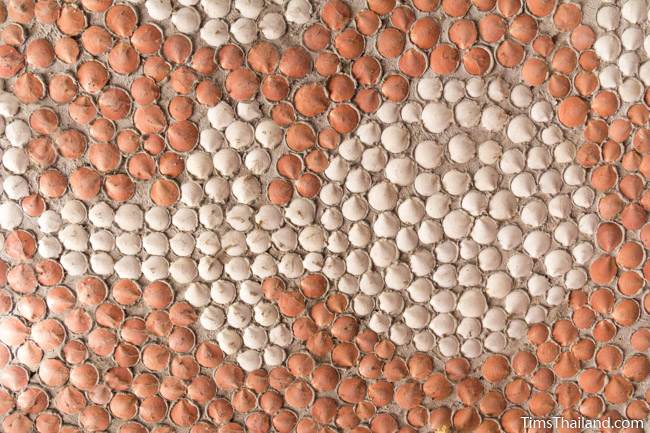 As stated above, the bottle theme extends through the whole temple and bottles also cover the monks' quarters, water tower, toilet block, several small shrines, and a small pavilion made for people to use when feeding fish – this last one has completely collapsed into the pond.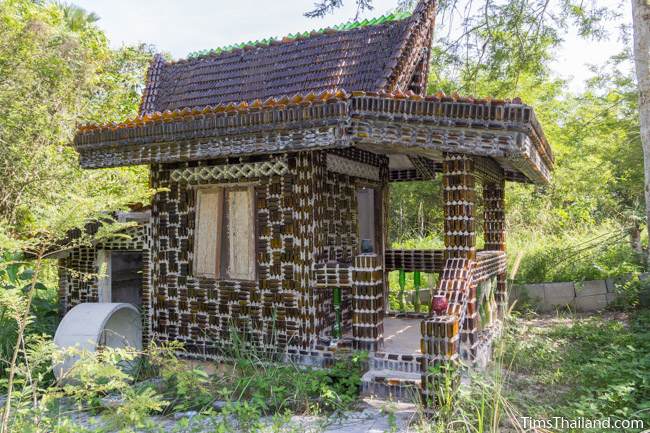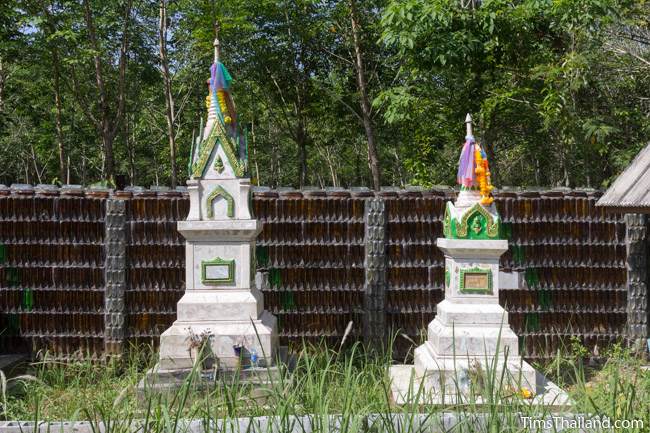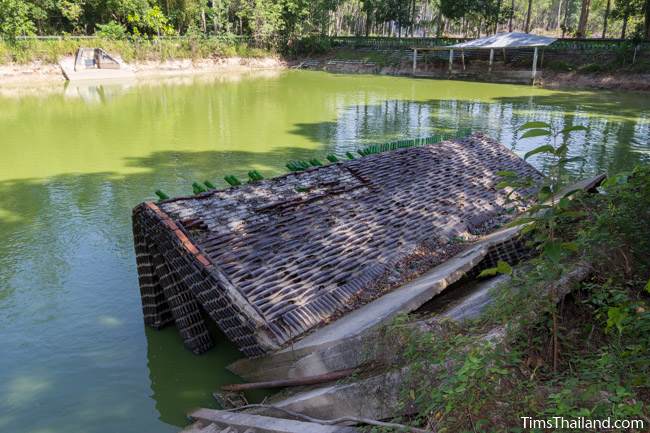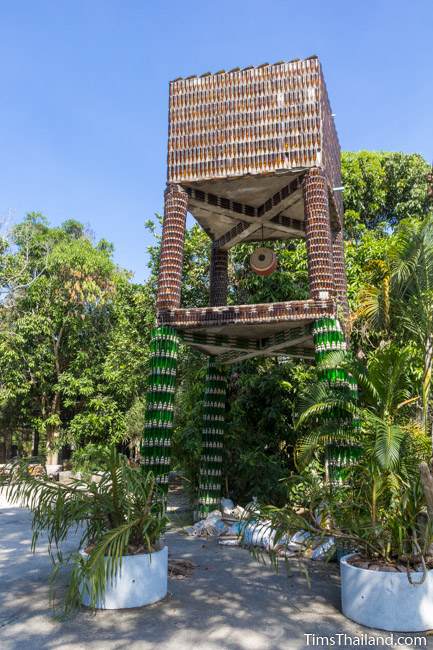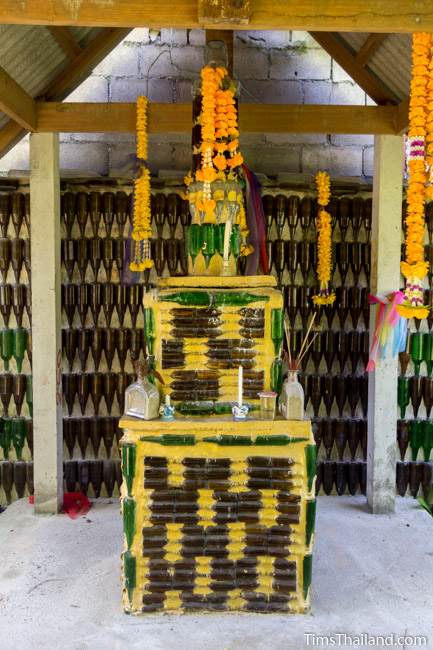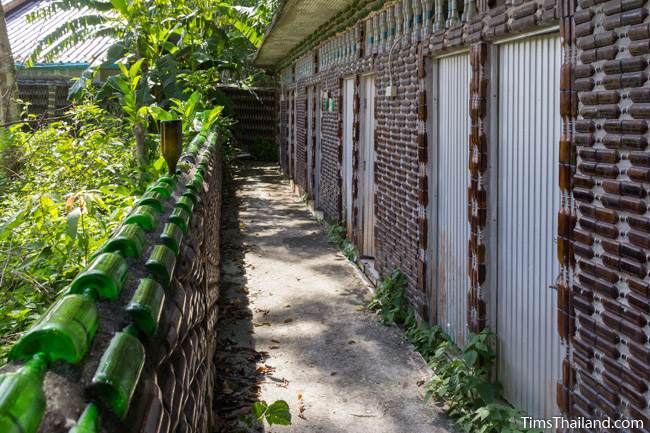 Location – Tambon Khae, Amphoe Chana, Songkhla Province