Opened in February 2018, the Narathiwat City Museum (พิพิธภัณฑ์เมืองนราธิวาส) is a better than average local museum and anybody visiting Narathiwat city should take an hour to visit it. The staff will be surprised and very pleased to welcome non-Malay foreign travelers; and I'm not just assuming this, they told us when we showed up. Four wings on two floors of the old provincial hall cover the history, culture, and ecology of the entire province, not just the city. Most of the displays have English alongside Thai and Yawi, the language of far southern Thailand, and you can ask a guide (some do speak English) to walk with you to answer questions. Ours was very nice and knowledgeable.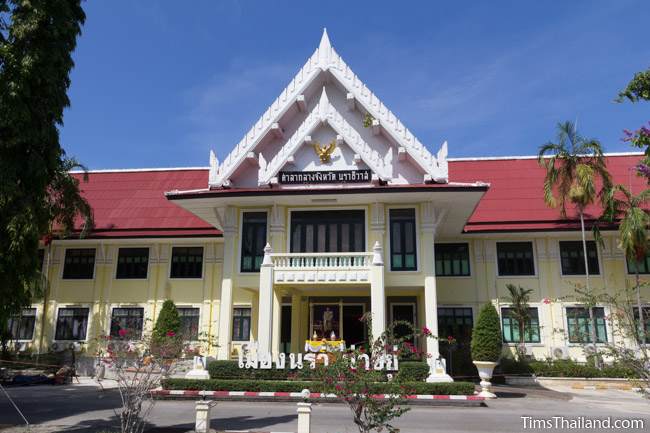 After reception, which has a small craft shop and the "One Heart, One Nara" unity sculpture, the ground floor wing starts you off with a two-minute, Thai-only film about Narathiwat. Then the "Green Country" gallery is mostly a showcase of Narathiwat's main national parks and other protected areas, with facts and photos of some of the odd creatures and rare plants that inhabit them.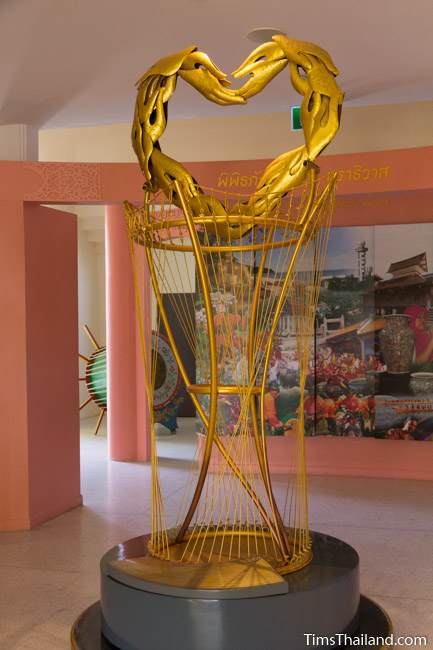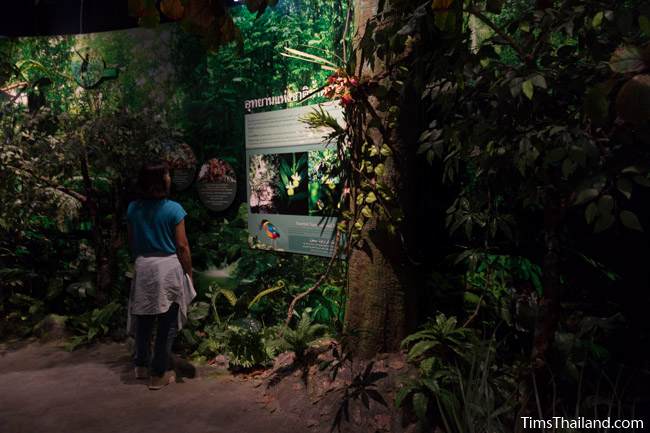 A mock gold mine leads you into the history gallery, which is mostly wall panels and old photos giving a brief historical outline from prehistory to provincehood (1933). You exit through the building's old vault and its massive, reinforced door.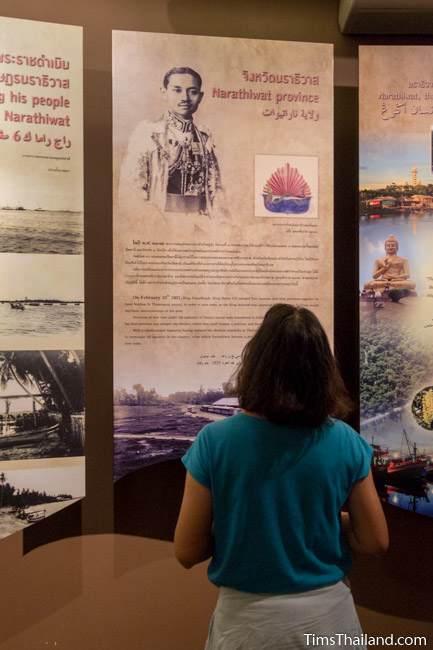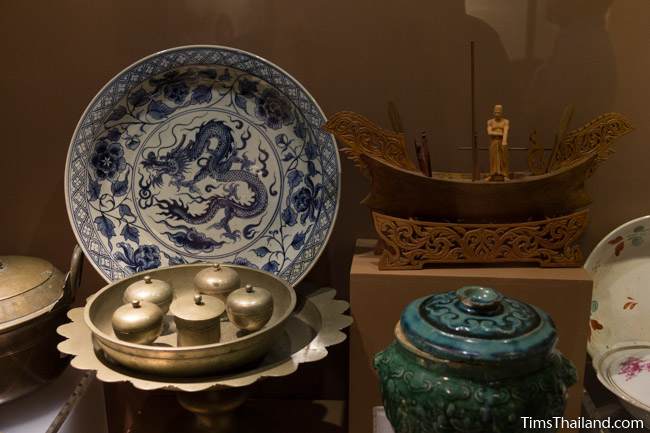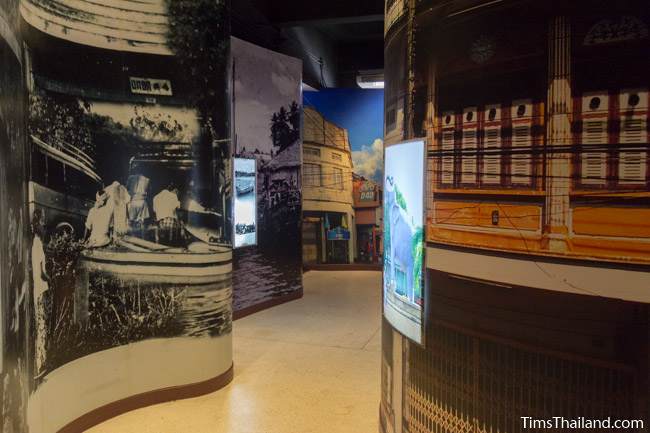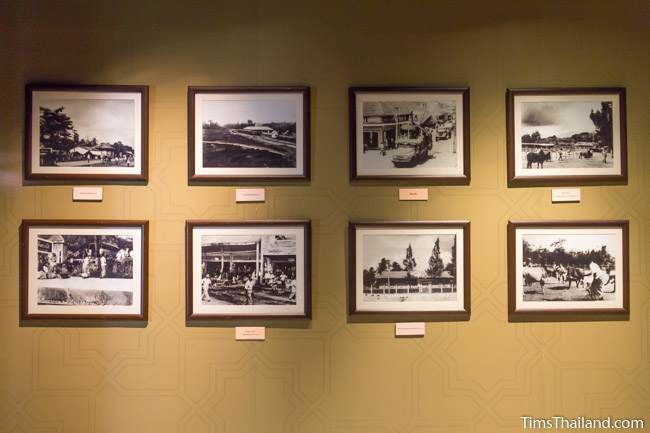 Up on the second floor, the northern wing, covers people (Thai, Malay, Chinese, Negrito, Indian/Arab/Persian) and religion (Islam, Buddhism, Hinduism). A fair amount of space is given to the Semang (called Orang Asli, "First Peoples" here) people who have not yet entirely given up their nomadic hunter-and-gatherer lives in the forest. One of the things we learn about them here is that "they do not like shrimp paste, eggs, and ground salt." The religion room focuses on Islam, which is followed by 82 percent of the population; Buddhism is 17% and "other" is 1%. Finally there is a Narathiwat hall of fame, which you can't help notice has no women.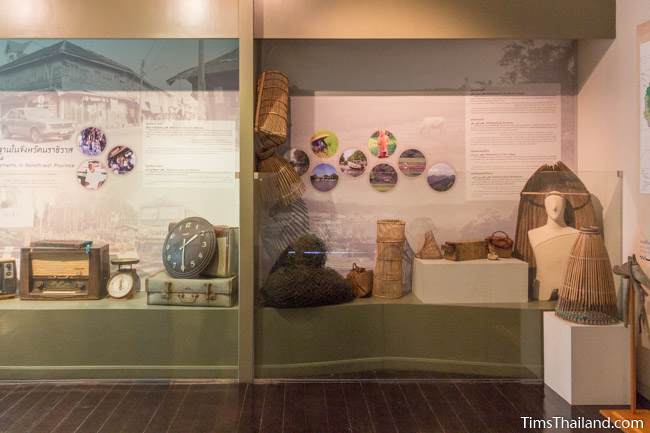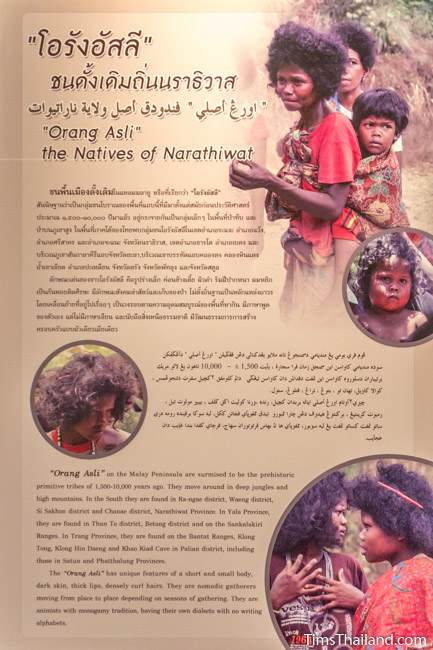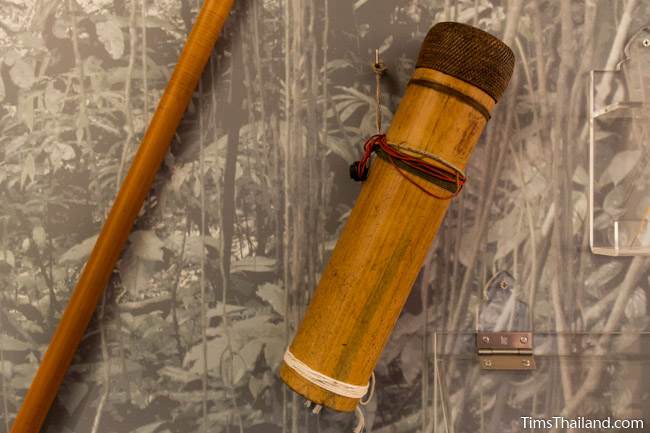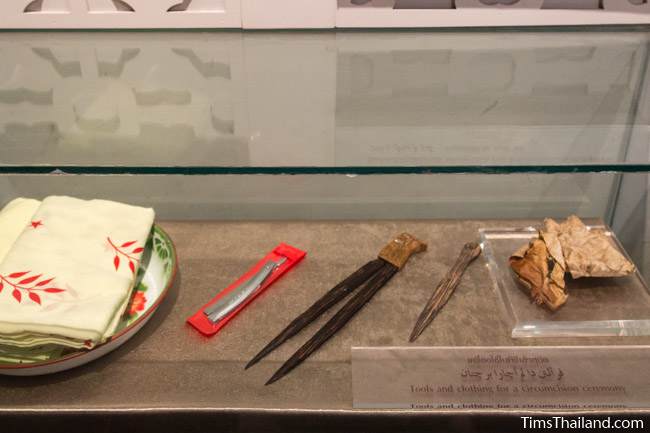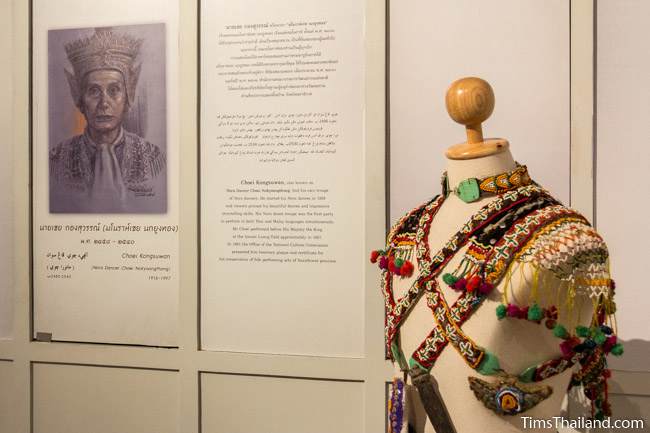 The small middle wing, signed as "Royalty Fills Narathiwat with Happiness" has the obligatory information about the Thai royal family, mostly focused on the development projects they supported including the Pikun Thong Royal Development Study Center which focuses on converting wetlands into farmland. Going further back, there are photos of visits from King Rama V in 1898 and Rama VI in 1915.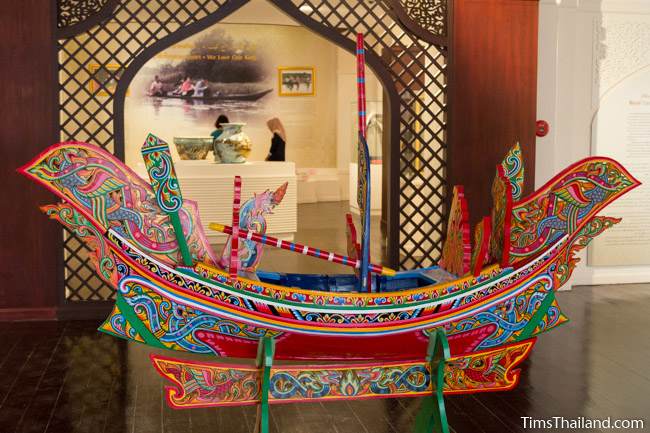 Saving the best for last, the southern wing is a cultural catch-all with houses, handicrafts (the grajut sedge weaving is pretty cool), holidays, ceremonies, food (this gallery, unfortunately, has almost no English), music, dance, and language. And here you'll find the biggest surprise in the museum: Narathiwat province has a bang fai rocket festival, the only southern province that does. In 1976 some families from northeastern Thailand migrated to Tambon Phu Khao Thong and to this day have kept most of their Isan culture, including food, language, and sending a loud annual reminder to the rain god that it is time he gets to work.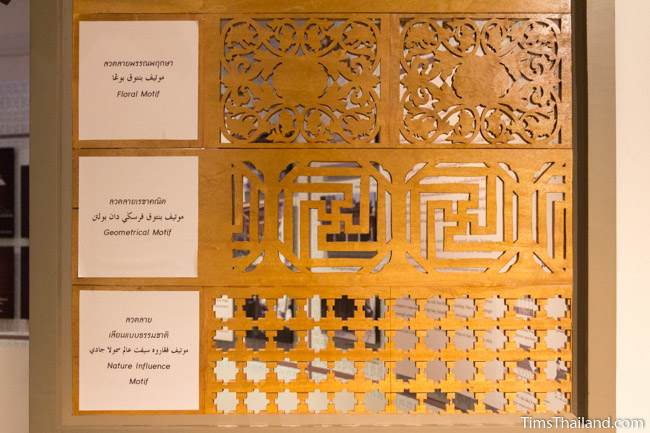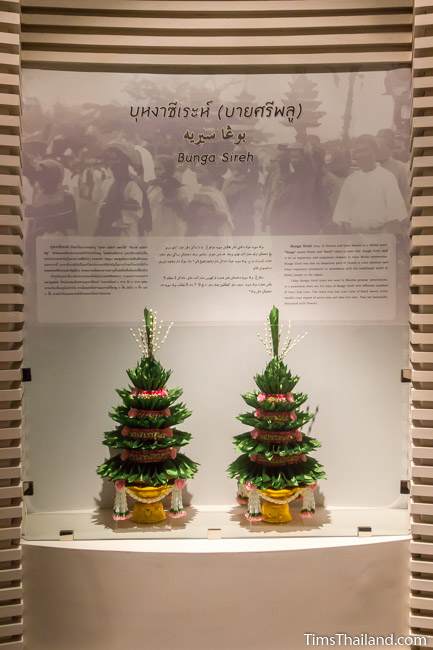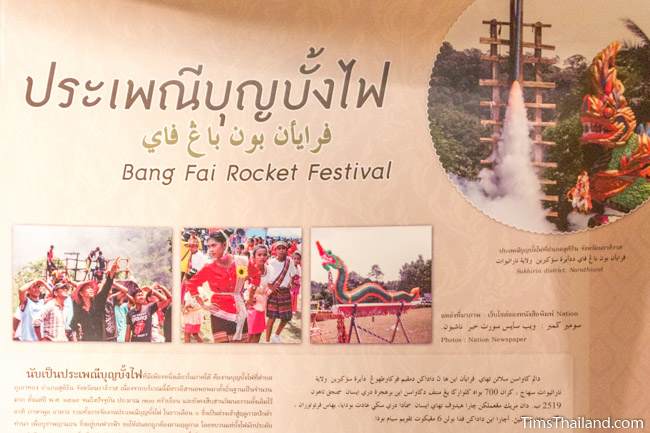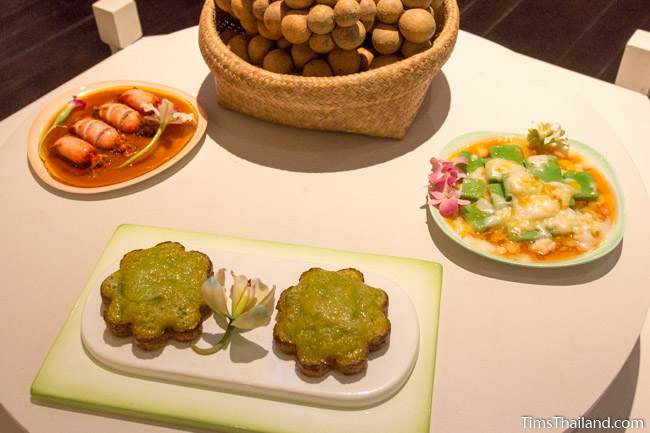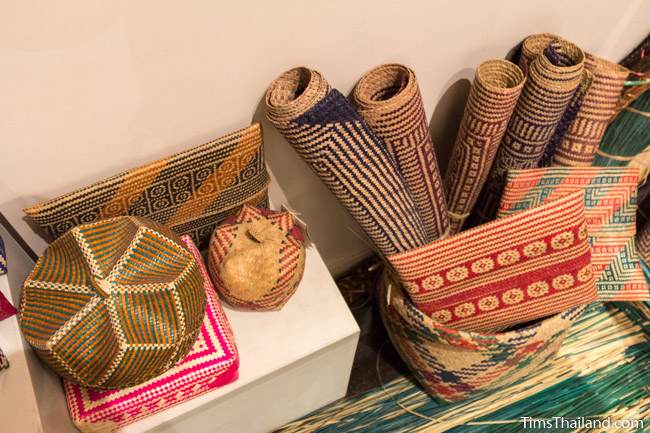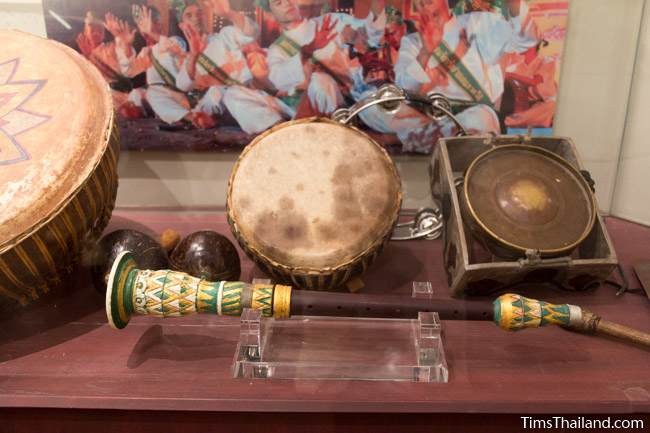 Details – 9am-4pm Mon-Fri, Free, 073-512207, Facebook
Location – Nai Mueang, Amphoe Mueang, Narathiwat Province