Almost nothing is known about Prasat Nong Phak Rai (ปราสาทหนองผักไร). There's nothing visible that reveals the history (Perhaps an excavation would shed some light – but not necessarily because holes dug by looters have been reported.) and it isn't even registered by the Fine Arts Department.
Prasat Nong Phak Rai is in a small grove of trees on a low mound amidst rice paddies. It isn't truly remote, but it does take some effort to get here – enough that for most people it's probably not worth it. From the road you walk about 450 meters on rice paddy dikes, and then for the final approach from the south (where locals maintain a clear path) you need to walk in the paddy when there's lots of water. For this reason the late cool season and hot season is the easiest time to visit.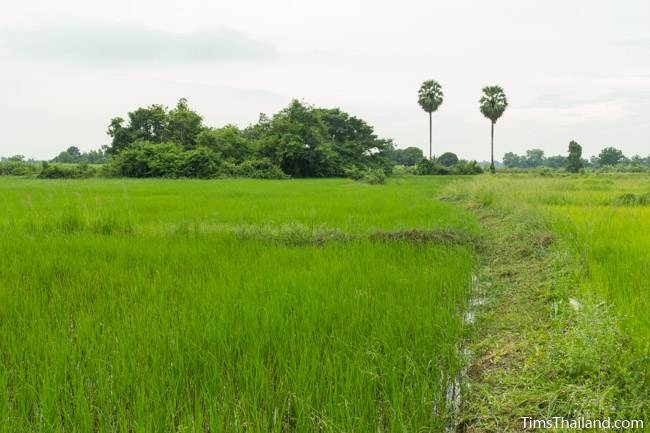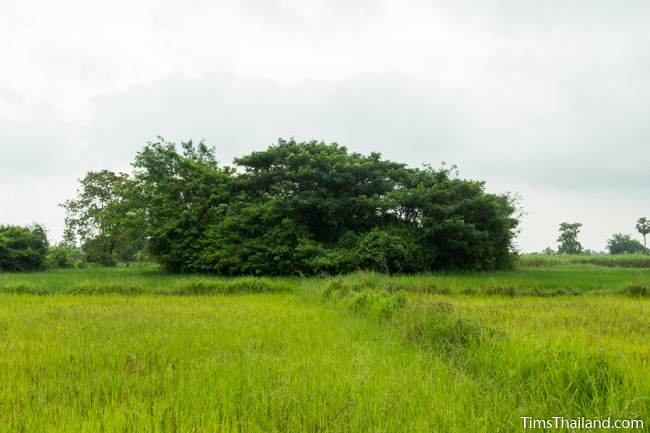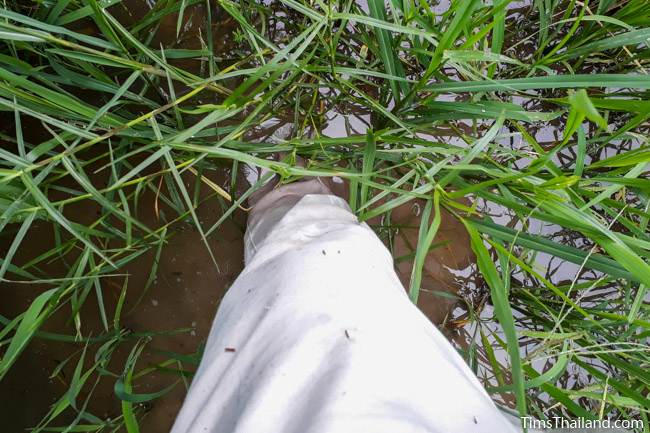 You'll find a few dozen scattered laterite blocks poking out of the ground. Surely others are hidden in the thicket though you'd need a machete to find them. There are also a few pieces of broken brick laying around on the ground that are presumably Khmer.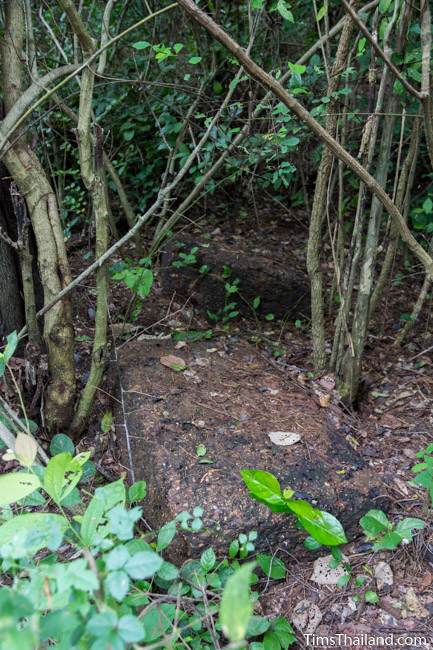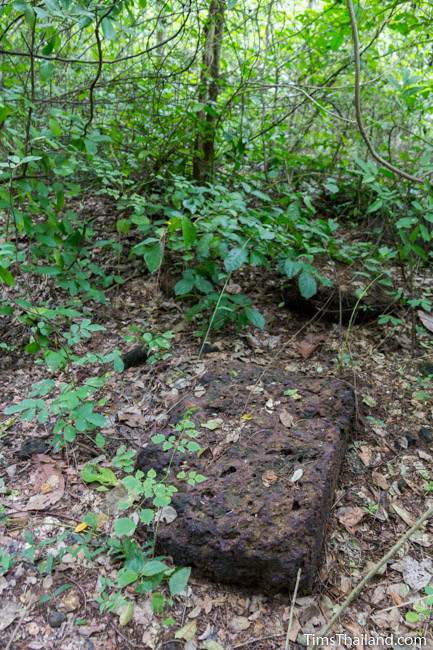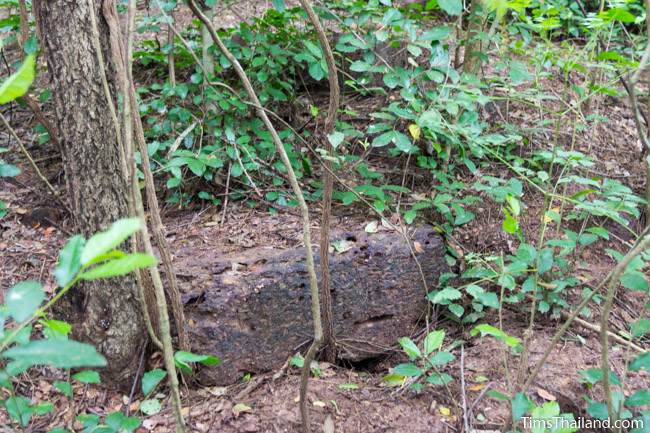 A small depression marks the middle of the ruin, which is presumably a single prang. Here is the only visible sandstone; a broken half base for a statue.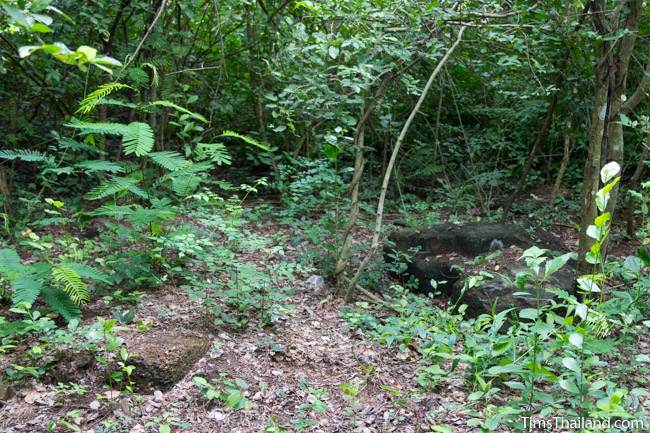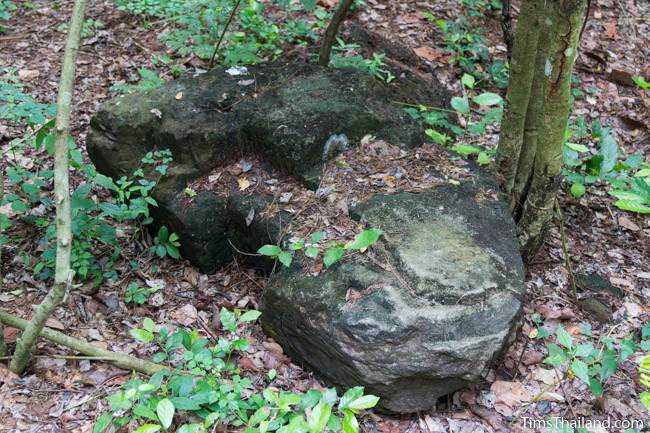 About 85 meters to the east of the mound is the filled-in remains of a roughly 100m by 200m baray. It's now a sugarcane field.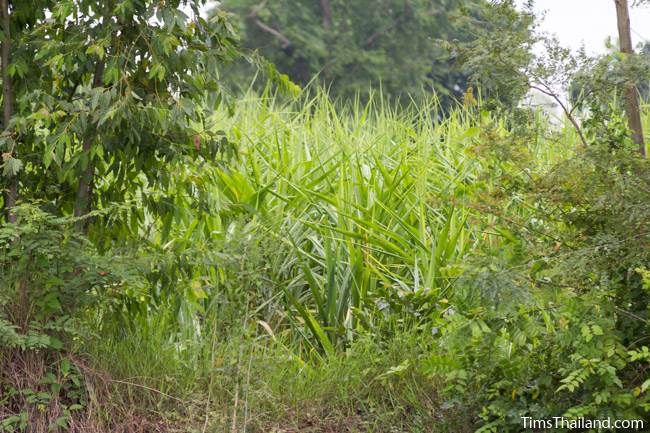 Location – Ban Nong Phak Rai, Tambon Don, Amphoe Pak Thong Chai, Nakhon Ratchasima Province
Other Names – Prang Lum Ngoen (ปรางส์หลุมเงิน)