Prasat Ban Bu (ปราสาทบ้านบุ) is one of the 17 dharmasala fire shrines King Jayavarman VII (r. 1182-1219), a devout Buddhist, built along the road from Angkor to Phimai, and one of only two in Thailand that have been restored; Prasat Ta Muean being the other. The clear color difference shows that over half of the laterite blocks used to rebuild it are new.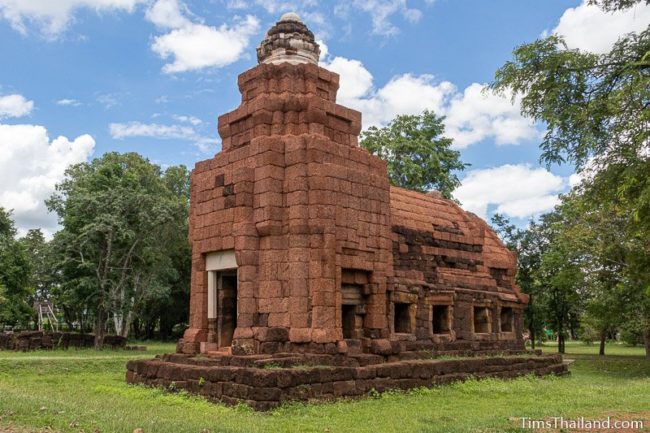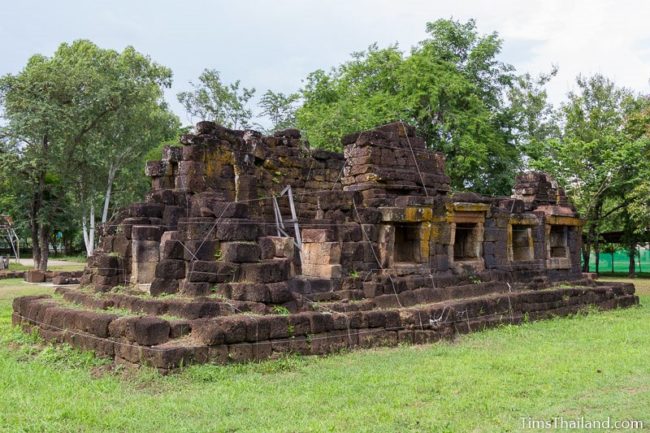 Prasat Ban Bu is a single east-facing rectangular building, about 8 by 17 meters, with a tower at the west end.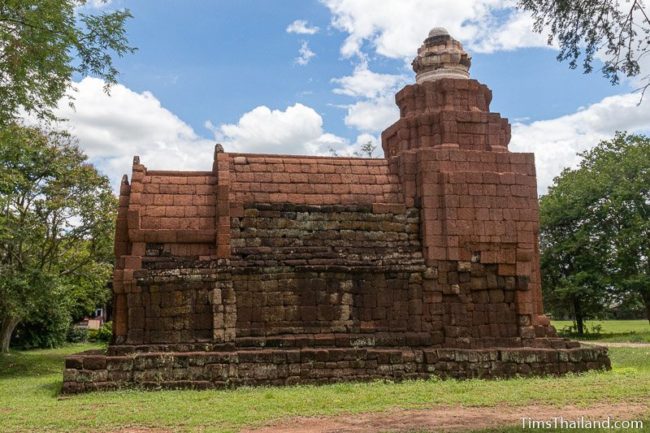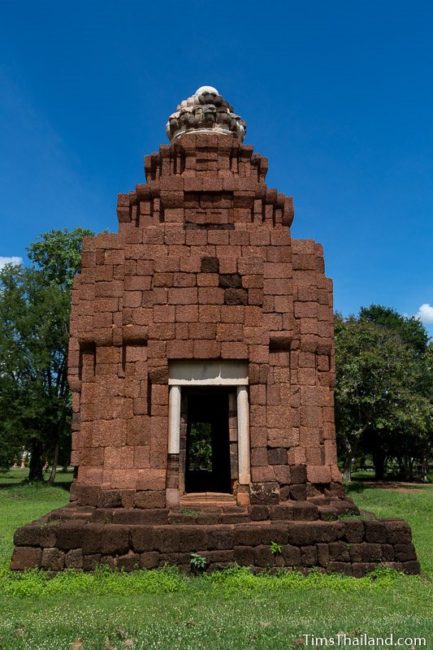 There are five windows, all on the south side, and doorways to the east and west. Much of the sandstone decoration around the windows was inserted in the wrong place during the restoration – in particular, notice where the holes for holding balustrades are and aren't. All that remains of the door decoration are two fragments of colonettes. The north side of the tower has a false door.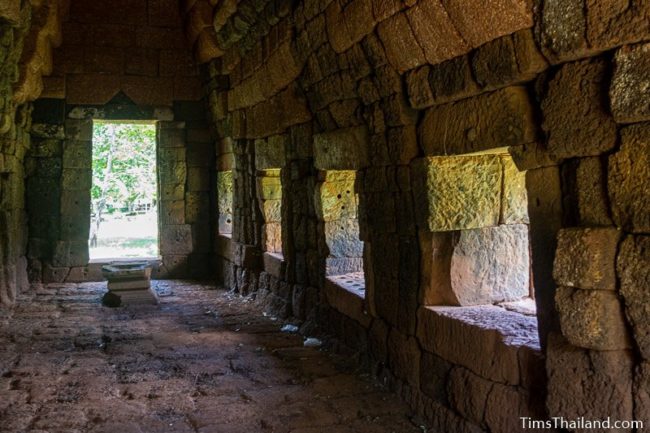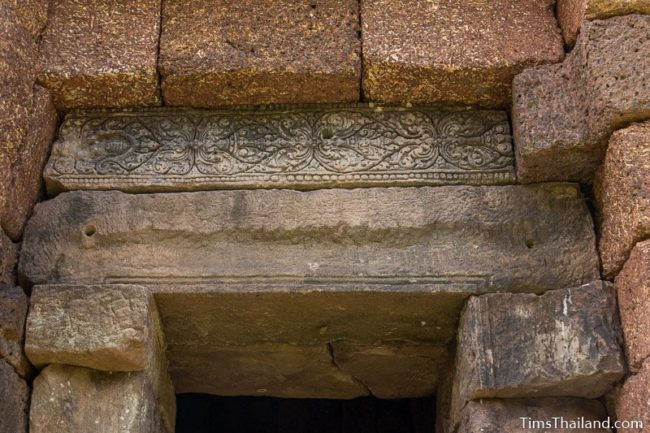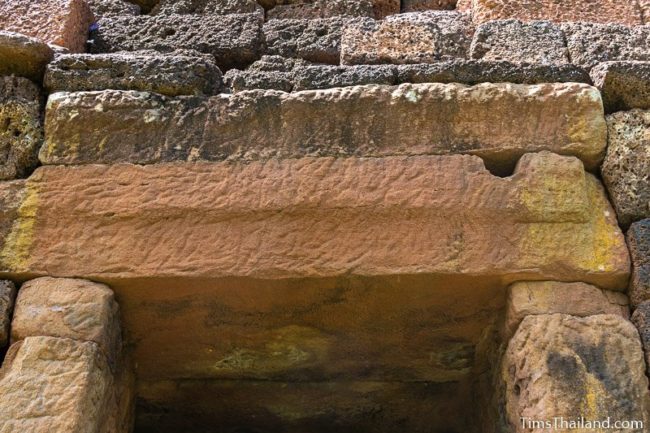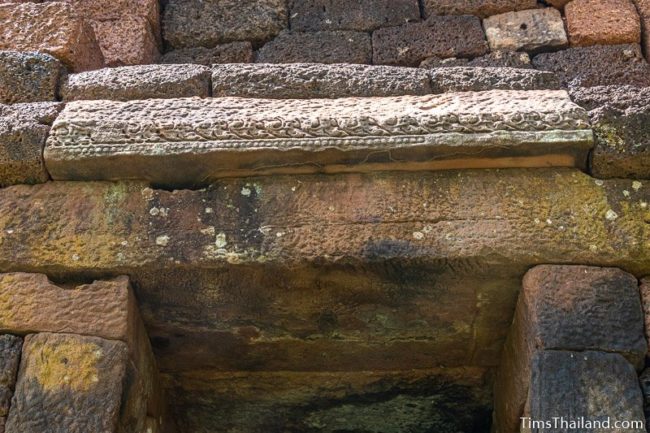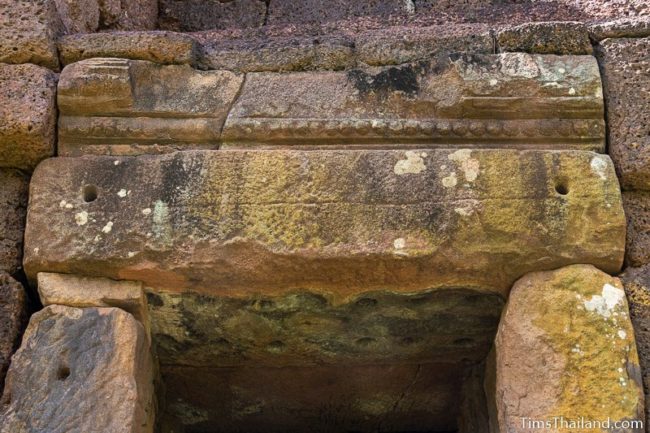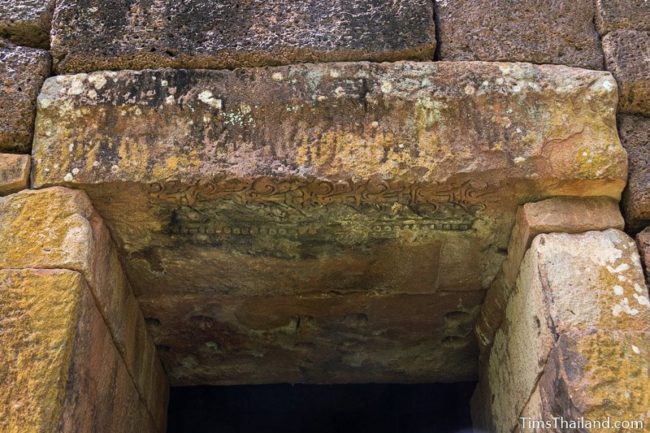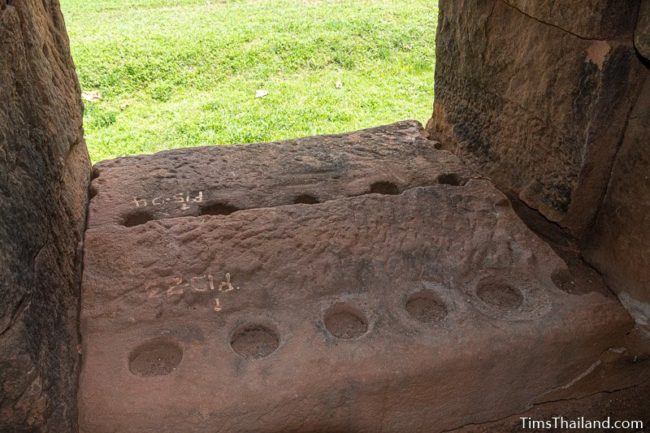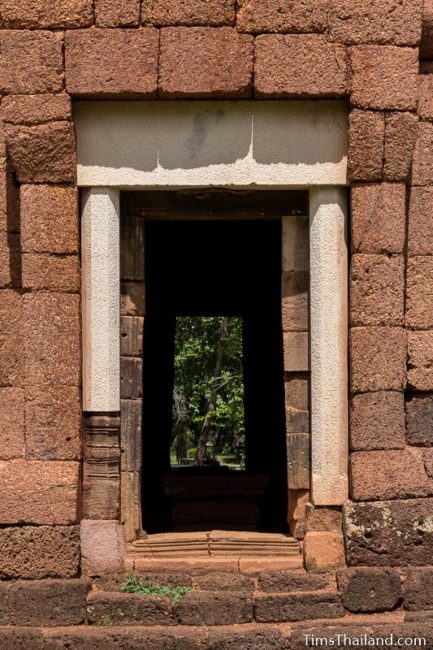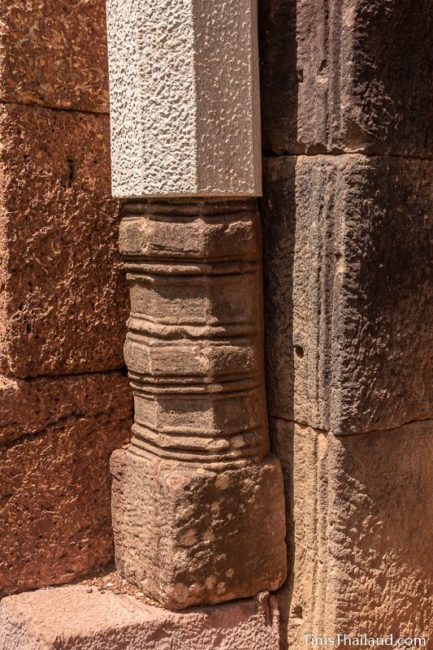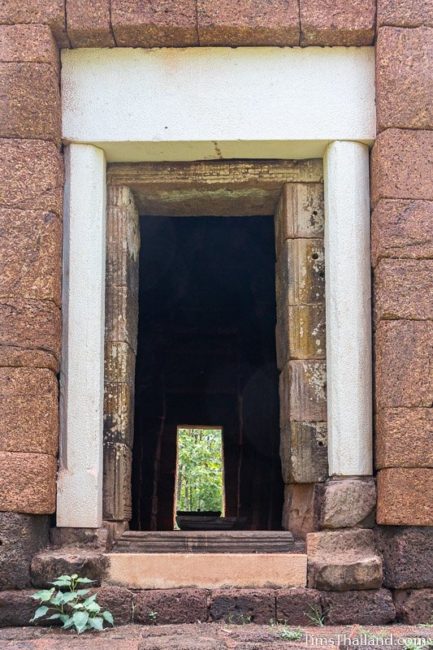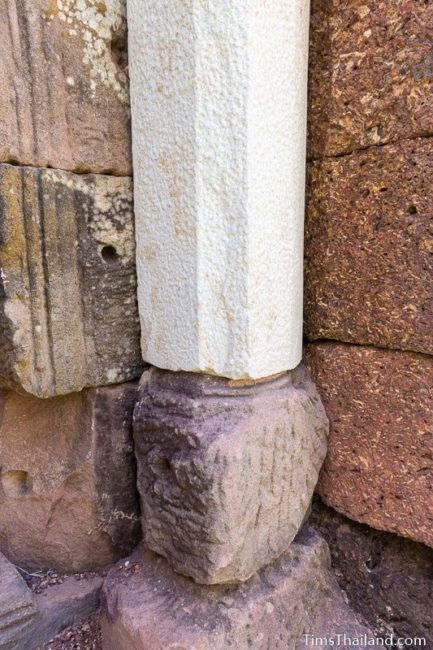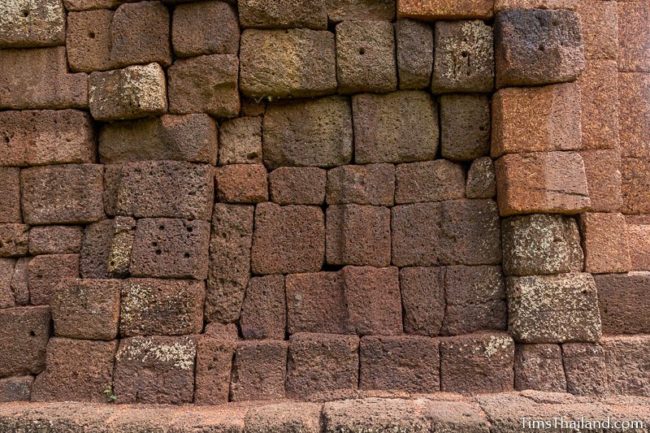 The two-tiered roof is an excellent example of corbelling (the Khmer never learned to make a true arch) and the tower is topped by the original lotus-bud, albeit with many new sandstone blocks added to make it complete. At the front is a triple pediment with each part capped by a piece of sandstone, two of them have unfinished carvings of a meditating Buddha.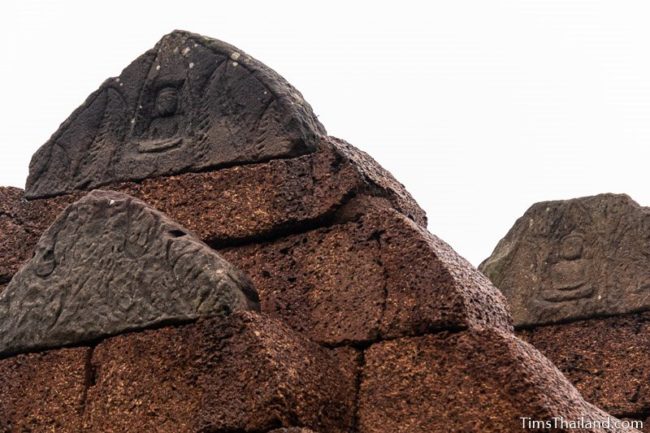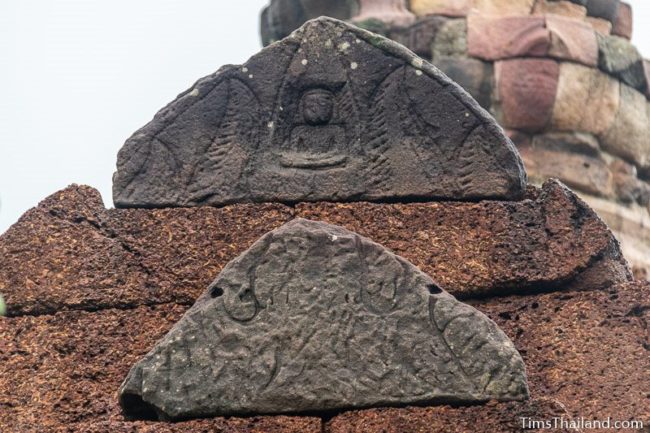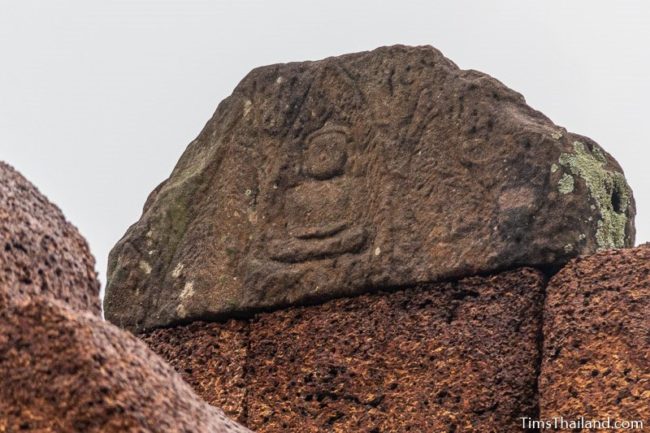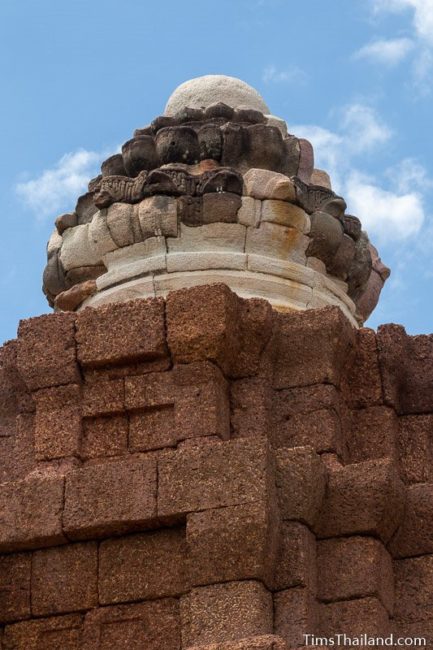 Inside, below the impressive ceiling (put back together without any concrete or other visible supports) two pedestals are on display, though they were probably not in this position during the Khmer era.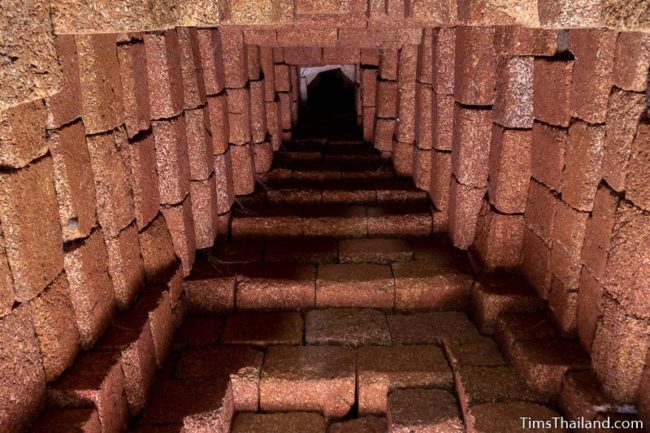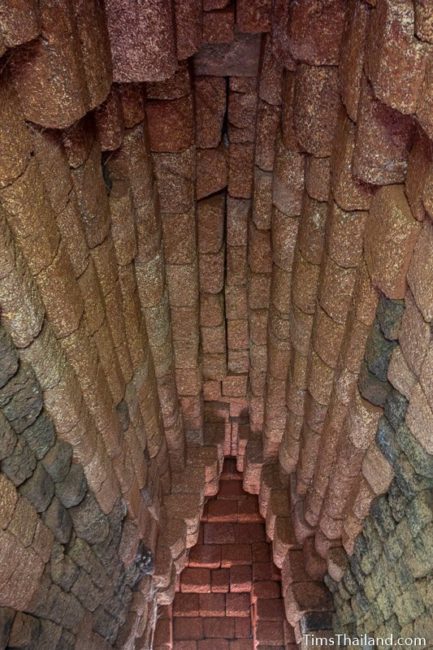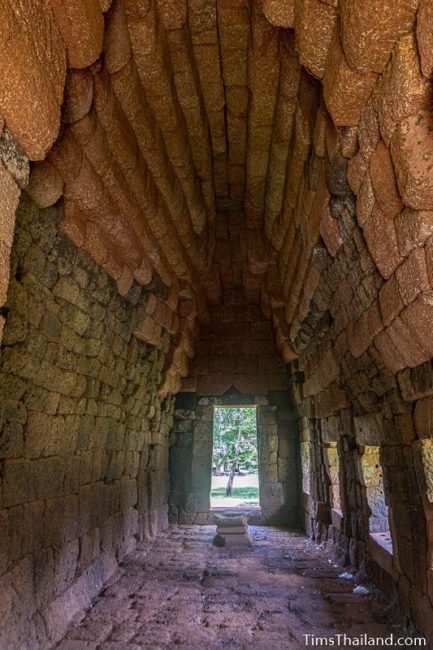 Around the front doorway are three out-of-place carvings: two beautiful lotuses and what appears to be an unfinished part of a pediment. These blocks, and others, were brought from elsewhere and used for Prasat Ban Bu. This repurposing of sandstone blocks could explain some (but not all) of the out-of-place window trim mentioned above.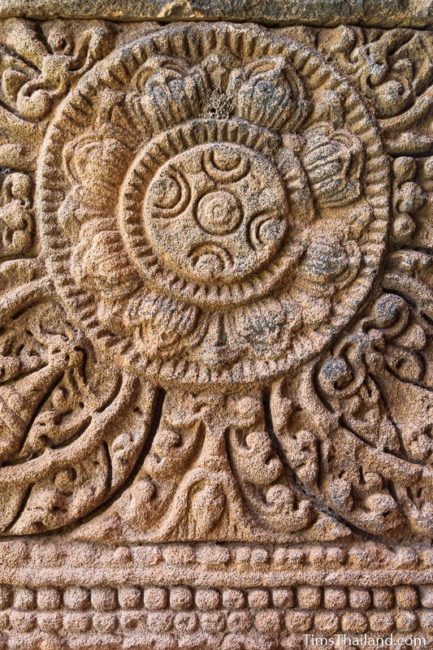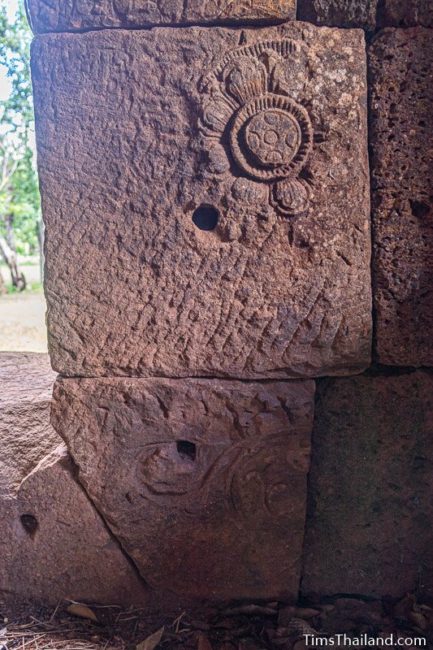 Ponds around the temple, presumably dug during the Khmer era (and dredged in modern times), would have served travelers and their animals.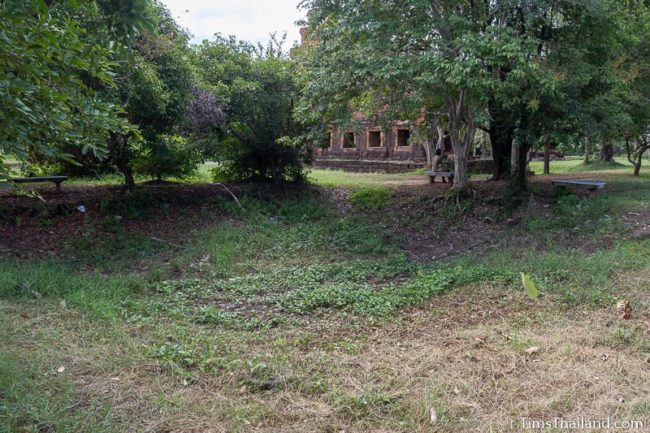 Excess stone, mostly laterite, not used in the restoration is piled up just to the north. One sandstone block here has carving on it and was likely also one of the blocks brought from elsewhere.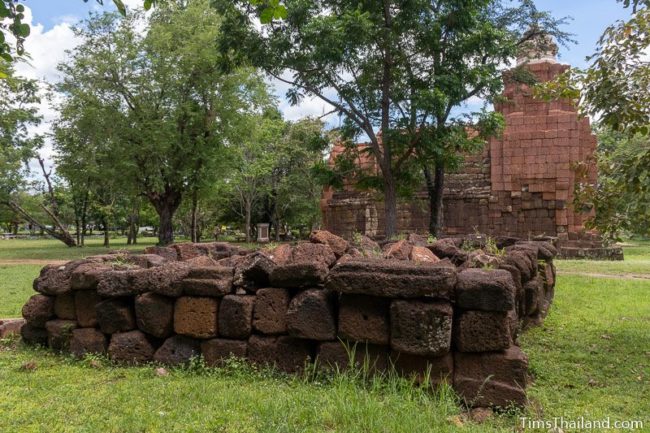 Location – Ban Bu Wittayasan School, Ban Bu, Tambon Chorakhe Mak, Amphoe Prakhon Chai, Buriram Province