Not much of Prang Sra Pleng (ปรางค์สระเพลง), now sitting in a small grove of trees surrounded by rice paddies, remains standing, though there is just enough to give visitors an impression of how this Khmer ruin used to be.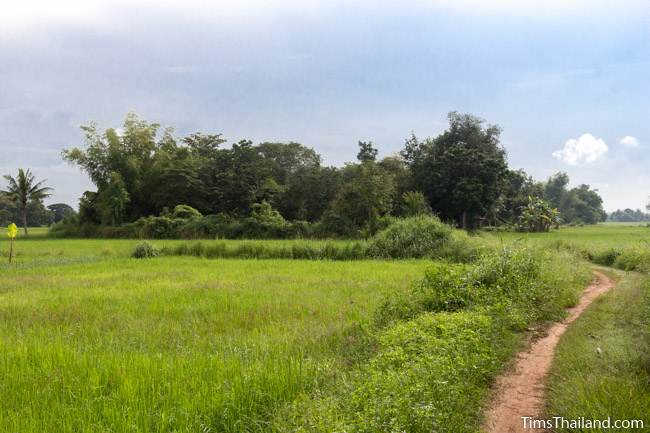 Based mostly on the style of the sandstone doorframe, Prang Sra Pleng appears to have been a Hindu shrine for an arogayasala (hospital) built by King Jayavarman VII (r. 1181-1219). And like other arogayasala, it faces to the east and is built almost entirely of laterite.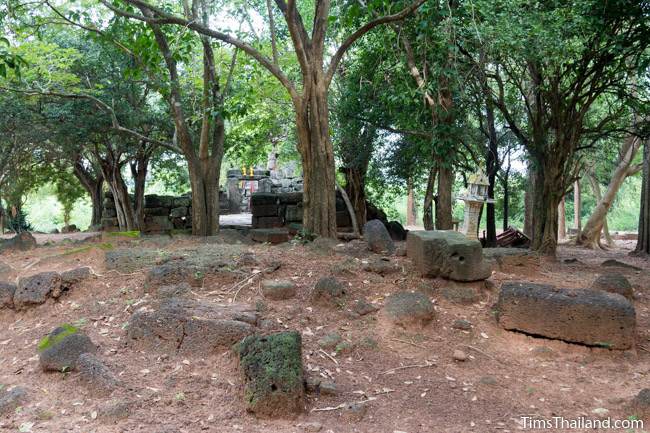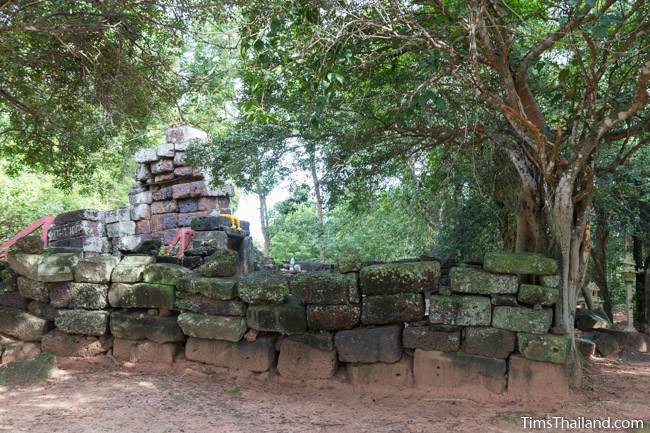 Half of the Prang Sra Pleng's one and only prang – much of the north wall and some of the west wall – still stands, albeit with the help of two large metal supports. This is the only portion that is original. The enclosure at the front of the prang was assembled by locals from random tumbled down blocks. There was no room or wall like this in the Khmer era.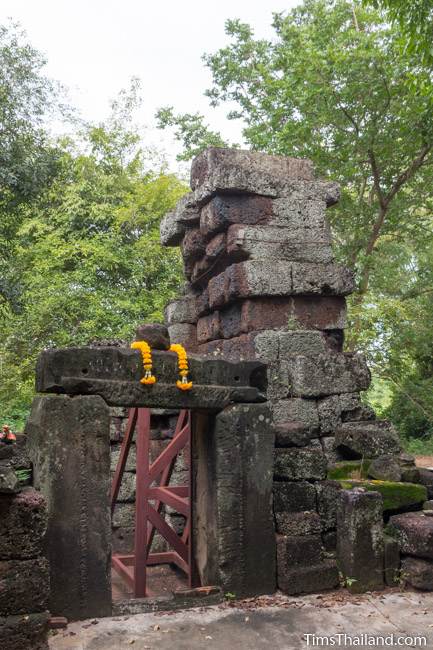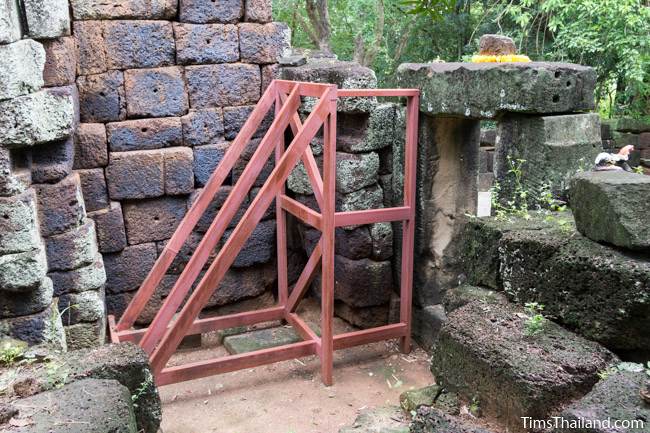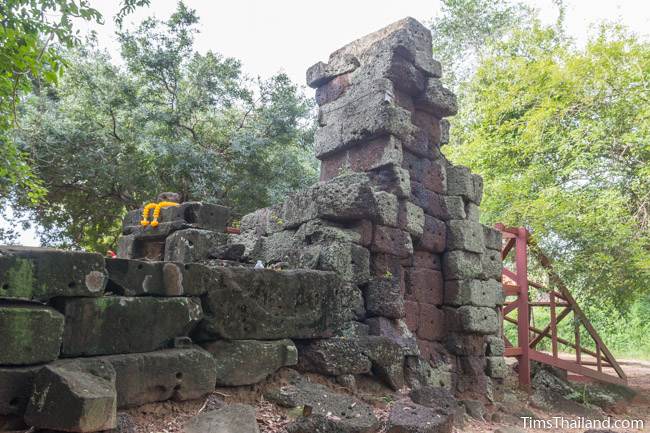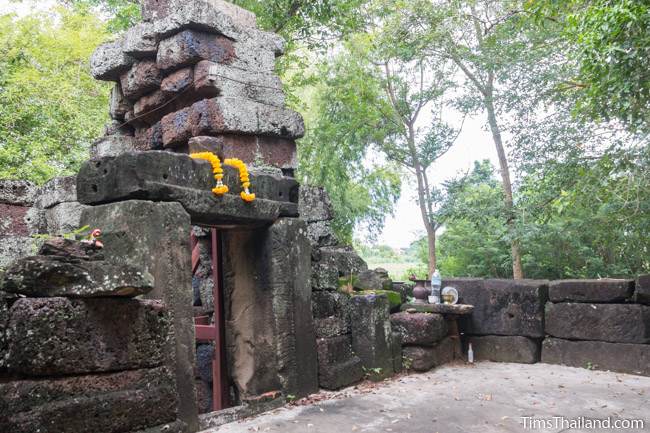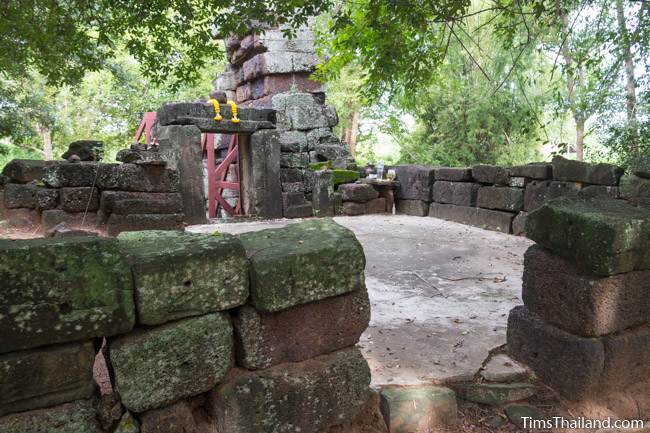 A part of the front of the prang has been turned into a shrine whose focus is a small piece of what was probably a lintel.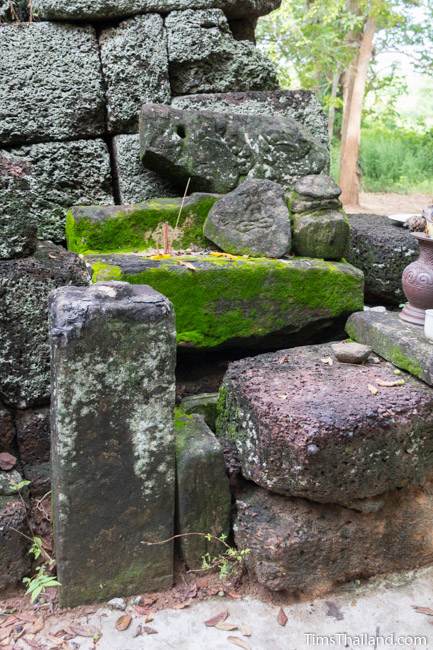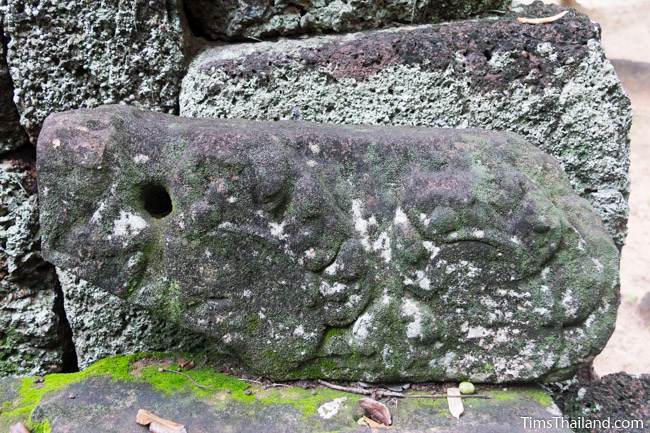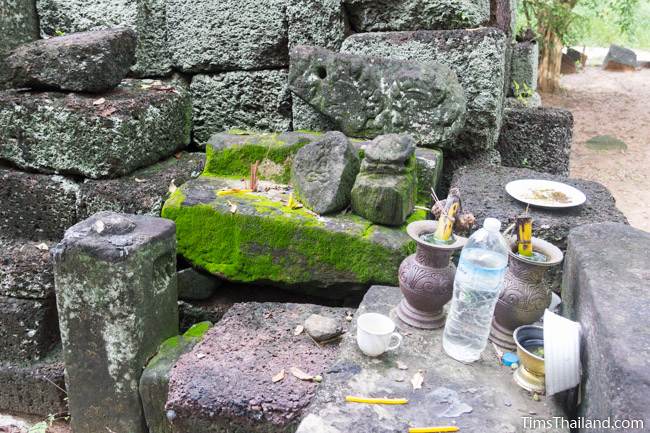 In front of the prang, part of a base from a gopura can be made out and lots of other large laterite blocks (plus a few sandstone ones) lay half buried in the dirt all around it.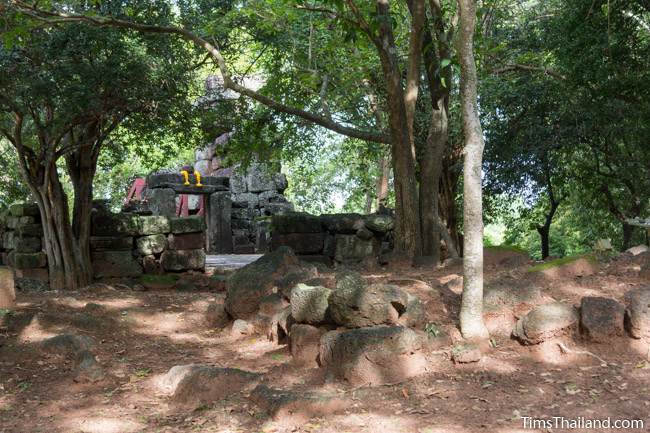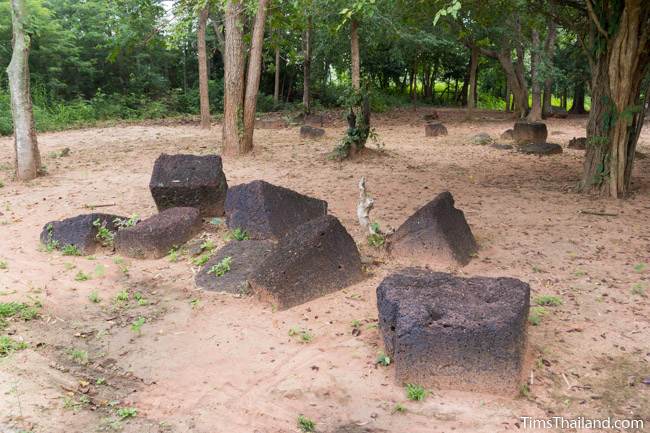 Just to the northeast of the temple is a silted-in holy pond. It's now full of weeds and only has water, presumably, after a heavy rain. No evidence of a moat is visible.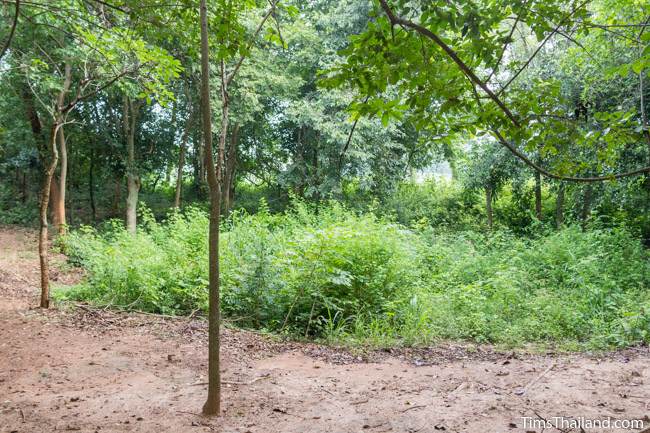 A roughly 120m by 210m baray to the east still holds water, though it's almost completely full of cattails and other tall wetland plants.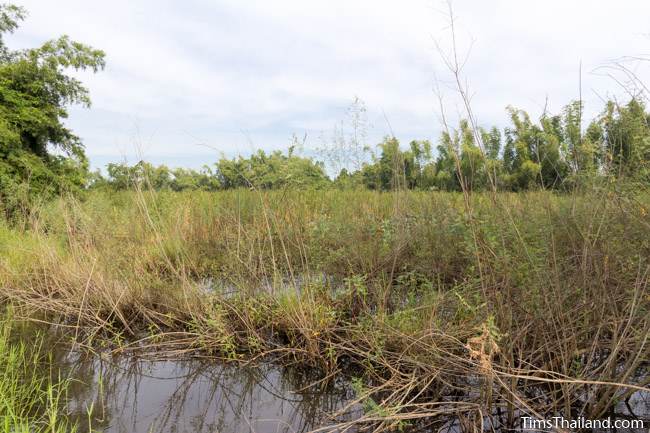 Location – Ban Sra Bratum Mai Pathana, Tambon Chok Chai, Amphoe Chok Chai, Nakhon Ratchasima Province
Other names – Prang Saplaeng, Prang Saphleng, Phra Prang Sisophon (พระปรางค์ศรีโสภณ)