Prang Ku Kaeng Sanam Nang (ปรางค์กู่แก้งสนามนาง) was, and kind of still is, a single laterite tower of unknown age. The original temple toppled completely and there was no attempt at reconstruction. What stands now are laterite and sandstone blocks stacked to make three walls for a Buddha image shrine. It's now open to the north, but the original almost certainly would have faced east, and there's a doorway to the west, which was also surely not there in the original temple.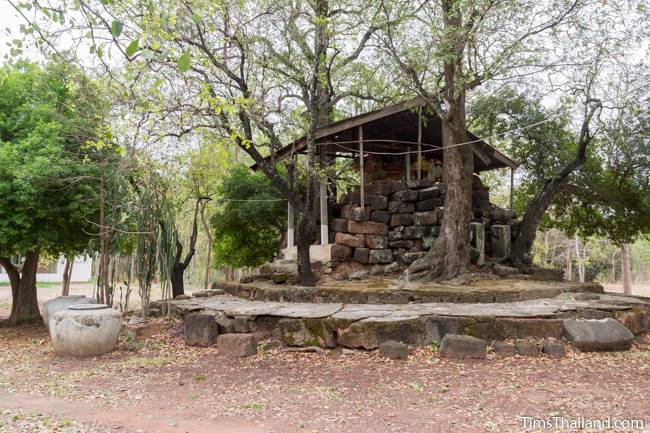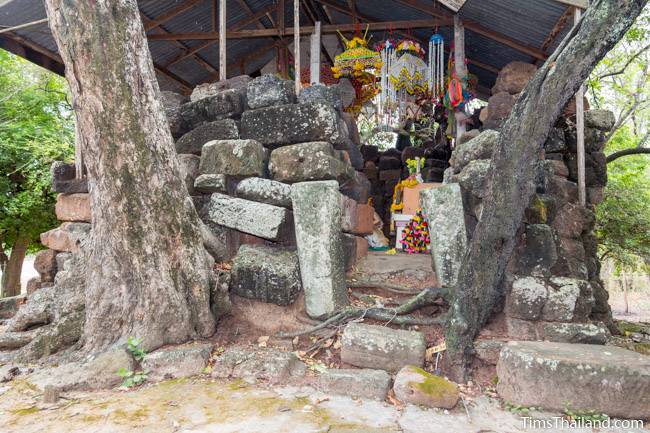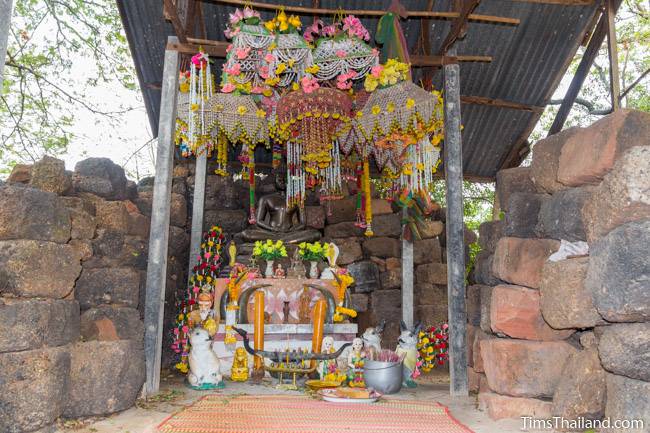 Additional blocks were laid out into a round, concrete-covered base. There are no carvings here except for a small yoni and pedestal sitting on the ground next to the stairs, and the locals we talked to said they are unaware of any other carvings ever found here. Any moat or baray there may have been are completely silted up.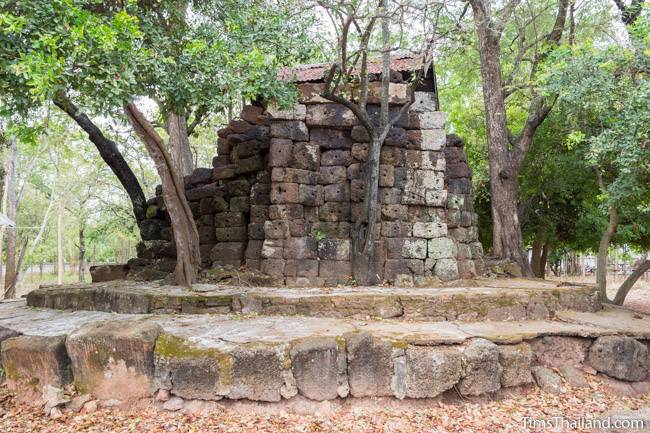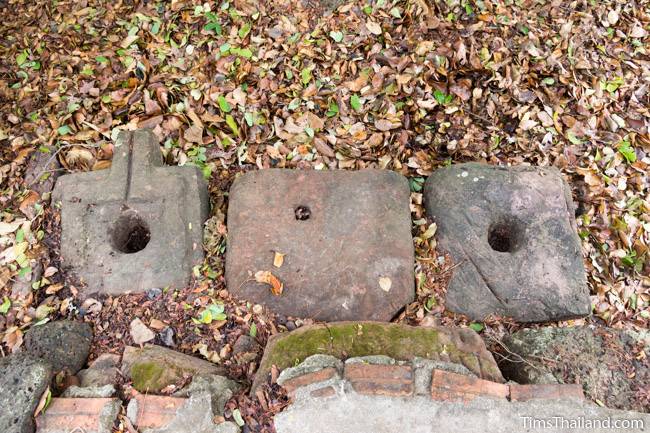 Prang Ku Kaeng Sanam Nang is not worth a long trip, but it's kind of interesting to visit since it's fairly odd. It's in the back of the temple next to the crematorium.
Location – Wat Pa Prang Ku (aka Wat Prang Ku Kaeng Sanam Nang Wanatam), Ban Kaeng Sanam, Tambon Non Samran, Amphoe Kaeng Sanam Nang, Nakhon Ratchasima Province
Other Names – Ku Ban Kaeng (กู่บ้านแก้ง)