Don Ku (ดอนกู่) consists of a jumble of laterite blocks mostly buried in a two-meter-tall hill. The only structure still visible is a bit of the platform under a tree on the west side.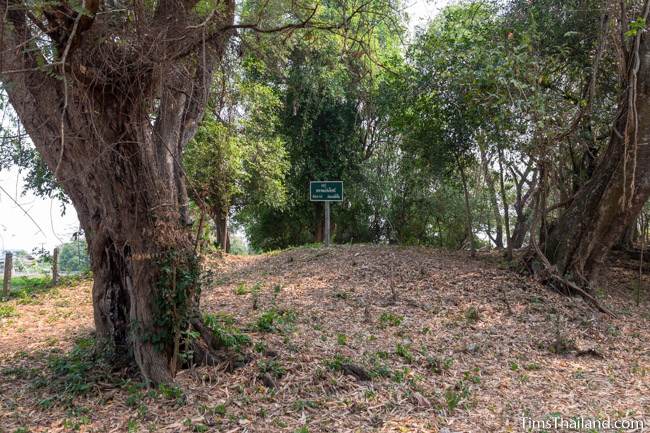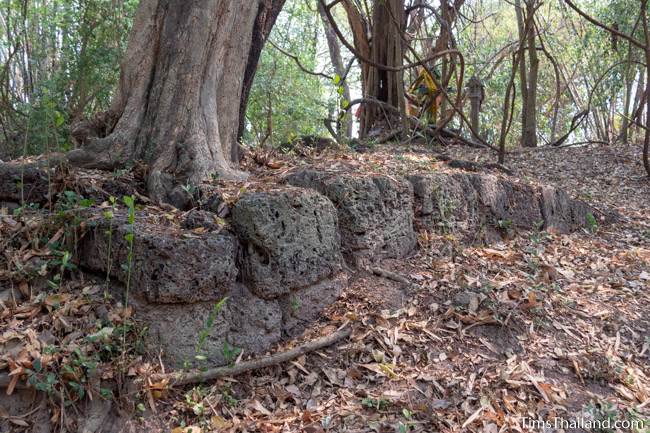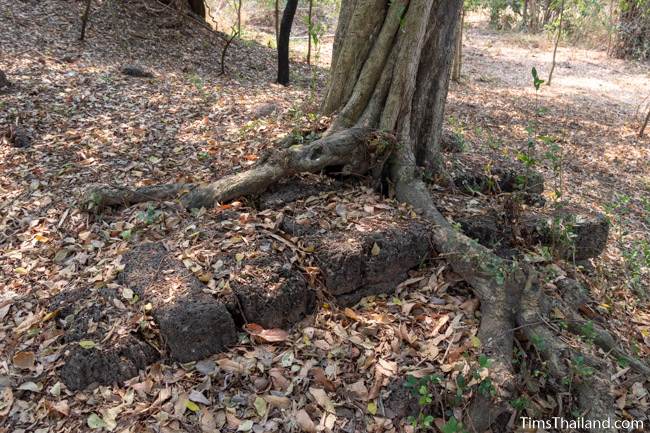 Although no proper excavation has been done here, the shape of the mound leads to the assumption that it was a single tower facing east (tilted off-center to the south by about 15 degrees) since not only is that the most common alignment of Khmer ruins, but also because there's a dried-up baray (now filled with rice paddies) about 175 meters from the ruin in that direction. The baray is clearly visible on a satellite map, but also recognizable on site by the tree line that now surrounds it.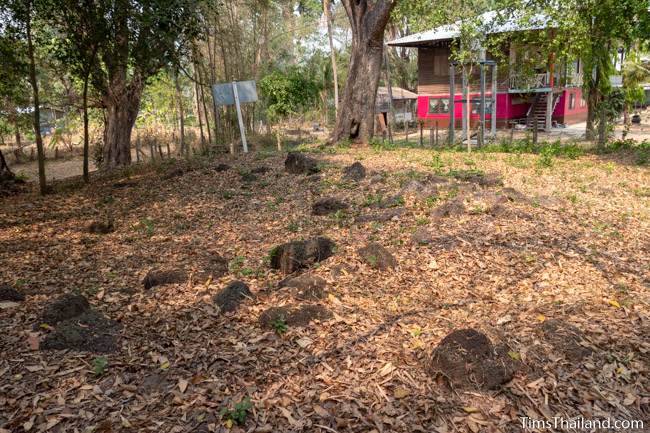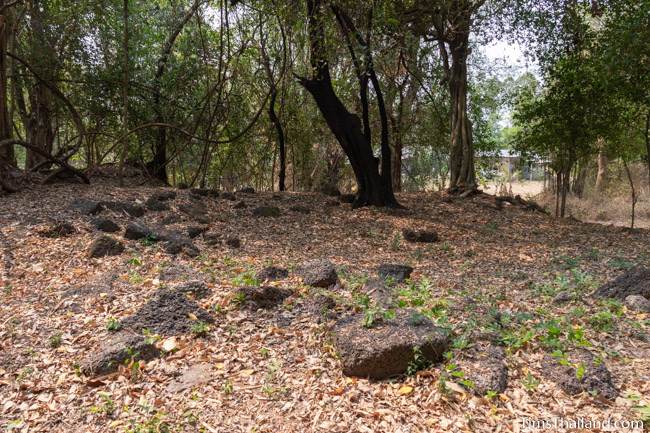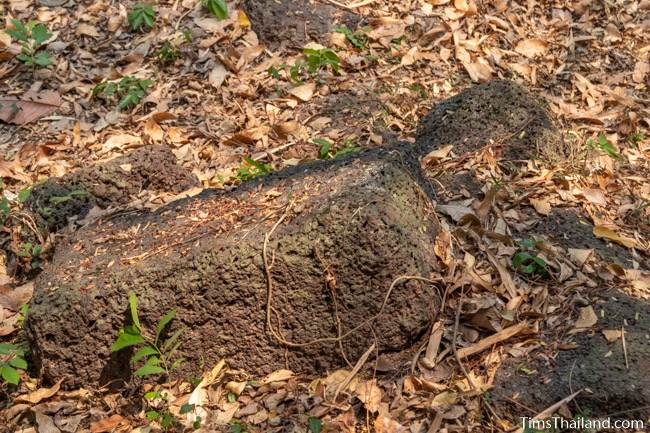 The dirt mound stretches a bit further to the east of the main pile of blocks than it does to the west, indicating that perhaps there was a mandapa chamber at the front. Of course, this could also just be a matter of the tower tumbling down in that direction.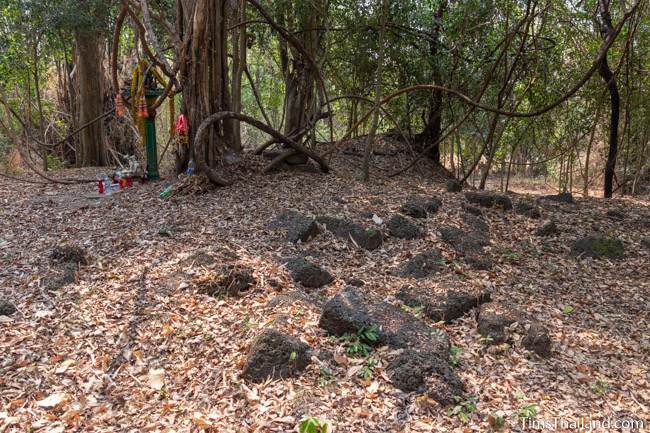 There's a small, simple shrine atop the mound for locals to make offerings to the spirits. Behind it is the only carving from the site that can be seen, a cracked but complete sandstone pedestal that would have held a statue.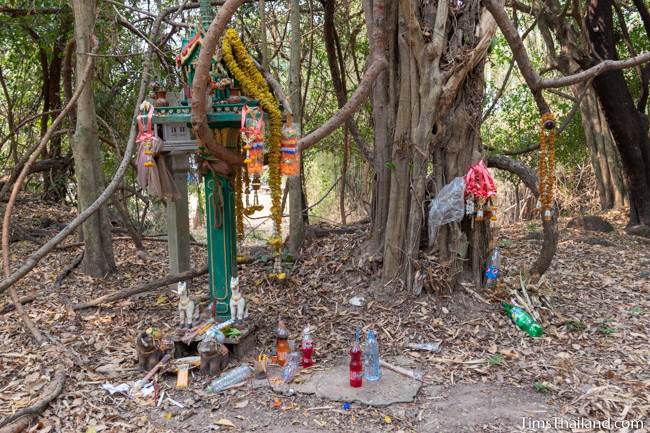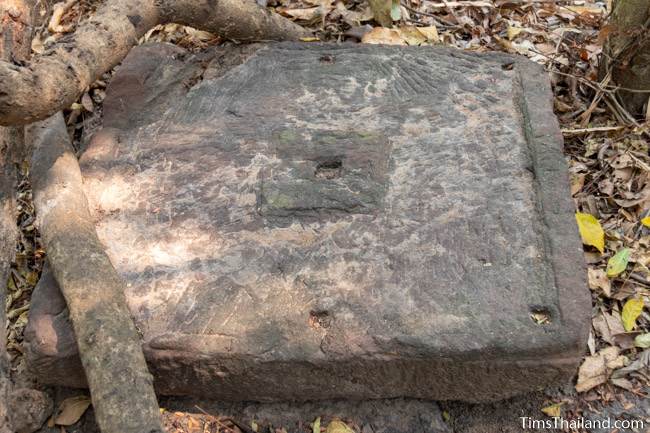 One other small piece of sandstone sticks out of the ground and there's a single brick atop the dirt. Locals say that in the past they dug out some pottery from here (but found no statues, lintels, or other carvings) and a few shards are scattered around, but they don't appear to be ancient.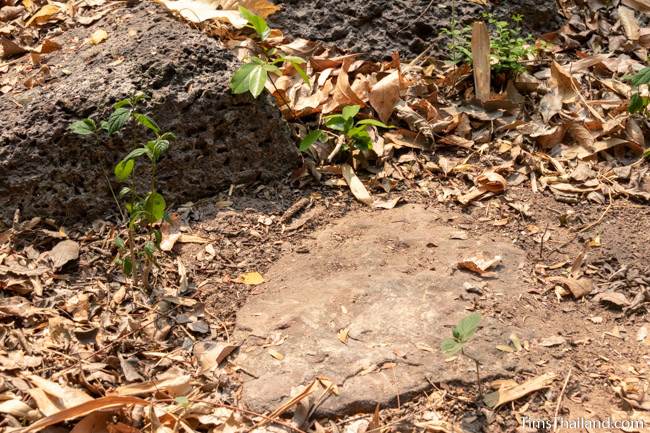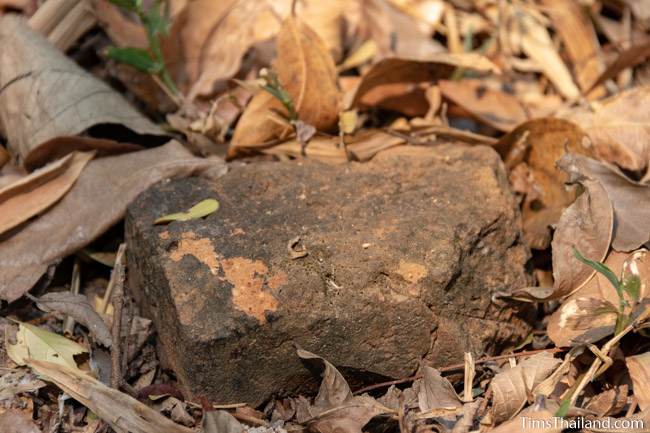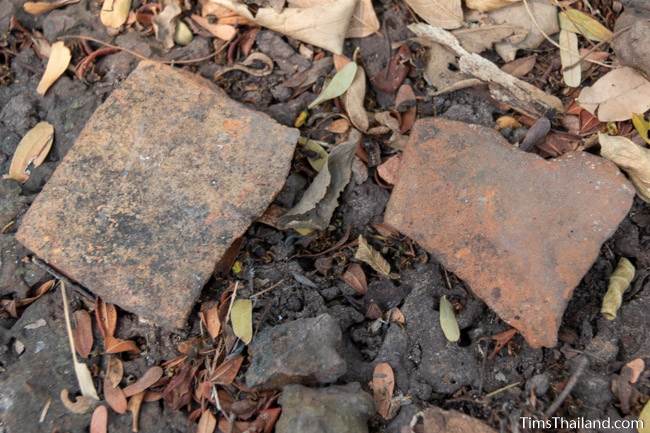 An old document about Don Ku mentions a moat, but nothing of it presently survives. A small pond to the east appears that it could possibly be a remnant section of a moat, but the farmers living there said that it's not; they themselves dug it not so long ago.
Location – Ban Non Yai, Tambon Ko-e, Amphoe Khueang Nai, Ubon Ratchathani Province
Other Names – Prasat Ban Non Yai (ปราสาทบ้านโนนใหญ่), Prasat Non Yai (ปราสาทโนนใหญ่), Non Ku (โนนกู่)