While Wat Nong Wang is Khon Kaen's largest and most interesting temple, and the city's only must-see attraction, Wat That (วัดธาตุ) at the other end of Bueng Kaen Nakhon lake is also worth visiting. Its soaring stupa and ubosot, which make a beautiful backdrop to views from across the lake, are frequently described by travel writers as classic Isan/Lao design, but both are actually Central Thai style.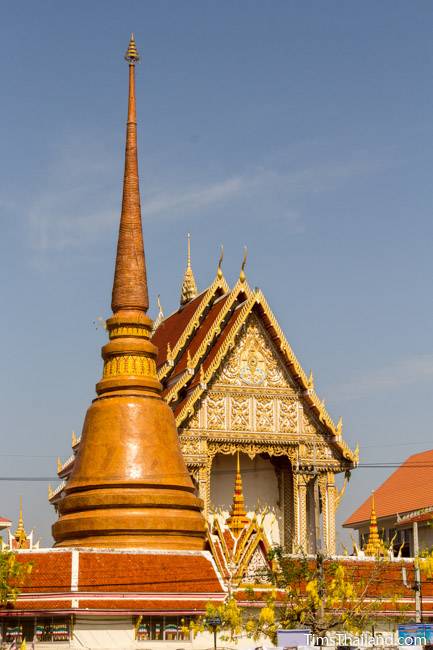 Wat That was founded in 1789, at the same time as the city, and is sometimes called Wat That Mueang Gao (Mueang Gao = "Old City") because of its location. Several stupas were built on the grounds, but over time the temple became neglected and they were all so decayed that nobody was certain which was the original one. It was decided to build a large new stupa over one of the ruined ones. Construction was completed in 1981, and in April of that year Thai Buddhism's supreme patriarch was scheduled to come for the ceremony to install the Buddha relics, but he had to cancel because there was a coup in Bangkok.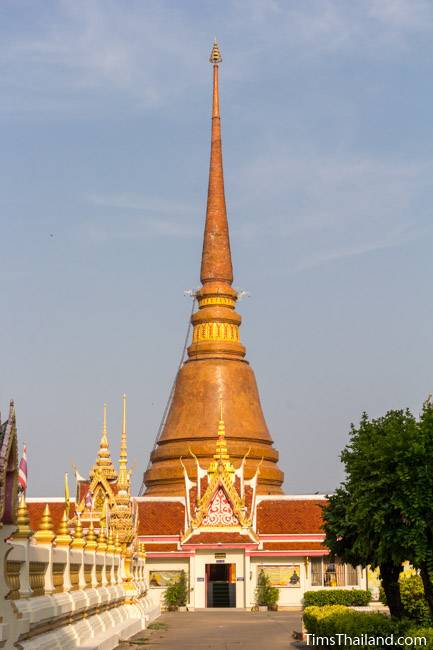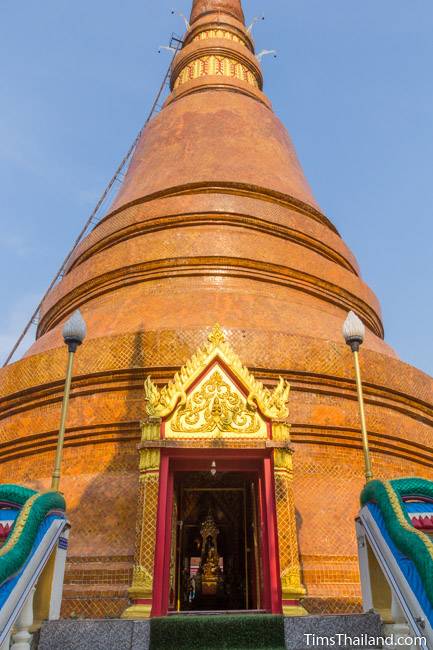 Chedi Phra That Nakhon Derm ("Holy Stupa of the Old City") has a height of 45 meters (for the Buddha living as an enlightened being for 45 years) plus a five-meter tall chat "umbrella" on the top. Unlike most stupas, the interior is open for people to visit. Besides some Buddha relics there's a copy of the temple's holy Lao-style Luang Paw Phra Lap Buddha image. Its history is unknown, but it may date from the 16th century. A small wihan on the other side of the temple is currently being built to hold the original. The monks we spoke with told us that the real Luang Paw Phra Lap's current location is a secret, though one of the stupa's caretakers told us it's being held in a bank vault. Intentional or not, the mystery about this image seems to be a good bit of marketing to help raise donations for the temple.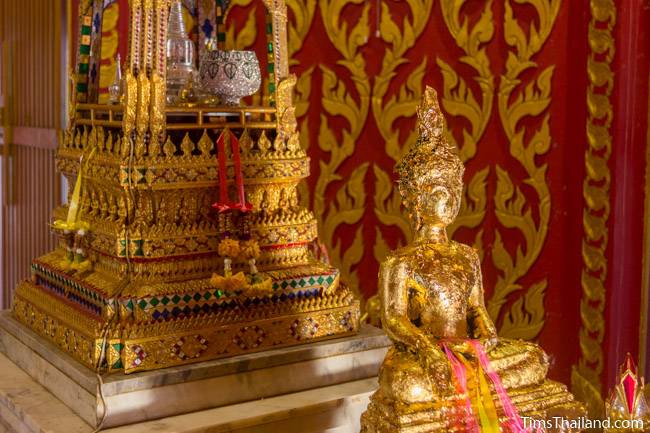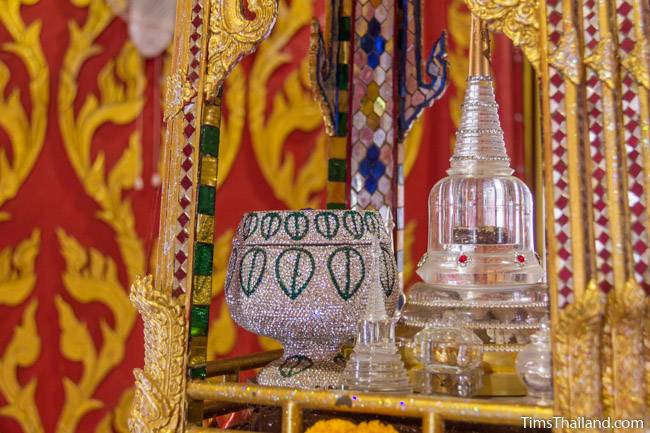 A five-sided cloister (these are rarely found in Isan) surrounds the stupa and was included in the design after somebody connected with the temple visited Wat Arun in Bangkok and thought it would be a good idea to have one here. Besides the usual Buddha images, it also houses some fairly tacky fiberglass zodiac animals and a log shrine made from a tree that was cut down during construction of the stupa. The doors are open 8am-6pm.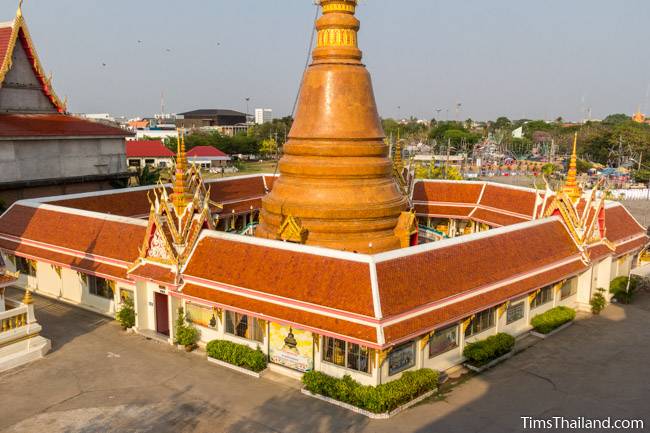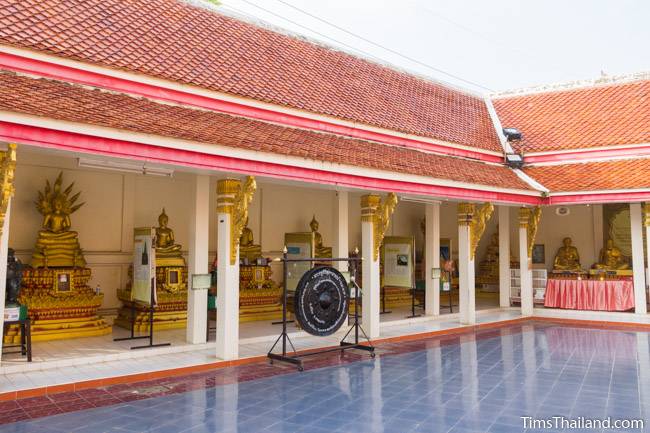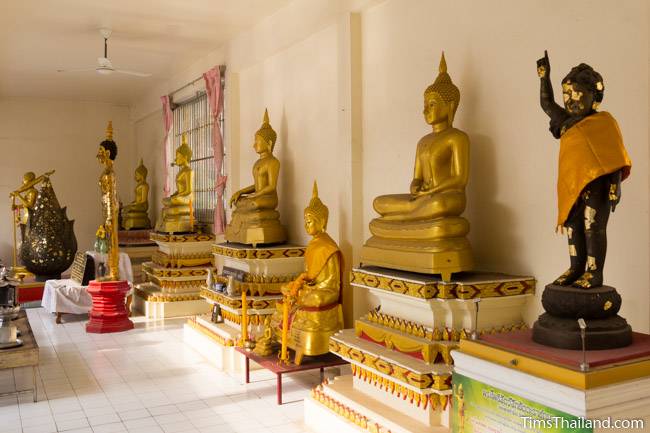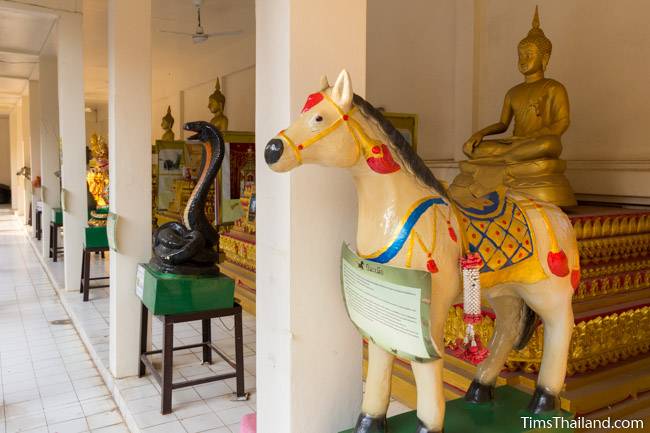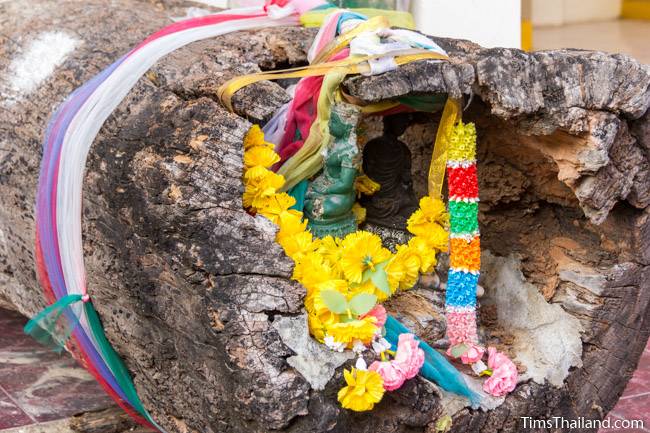 The adjacent three-story tall ubosot, opened in 1969, was originally much shorter, but it was heightened in 1996. It's kept locked, and it's so plain inside that it's not worth the effort to find a monk or novice to get the key. And the last time I went inside the floor was so filthy from bird droppings that the monk and I had to keep our shoes on. There are still signs for Maha Chulalongkorn Rajavidyalaya Buddhist University here, but it has moved to a larger campus outside the city.