Never excavated, little is known about Phra Lan Chai Archaeological Site (แหล่งโบราณคดีพระลานชัย), though the mix of laterite and sandstone along with the apparent size suggest the possibility it was a Khmer temple. When I asked about it in the village I was sent to an old man who told me that the local legend, which he heard when he was young, is that it was used for worship during late in the Ayutthaya period (1351–1767), but there aren't any stories about its earlier origin. And because it's a holy site, many locals do not want it to be investigated.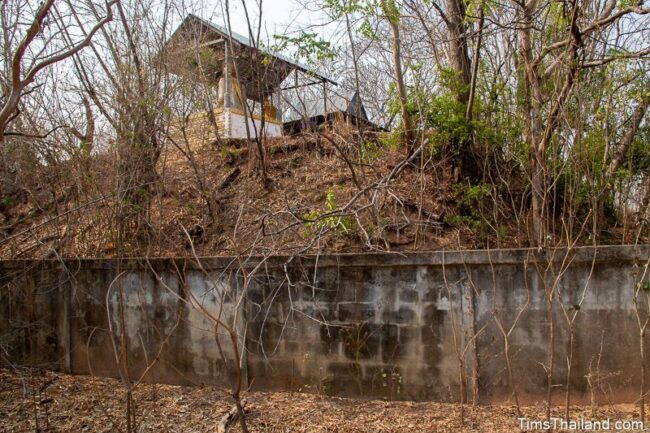 The site, a round tree-covered mound about sixty meters in diameter and seven meters tall, sits out amidst the rice fields, a kilometer and a half west of the village. The land around it is profuse in salt, which you will see in the dry season, but nobody collects it anymore.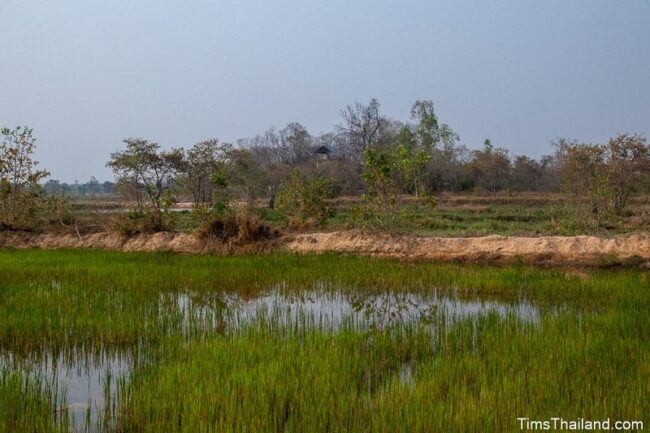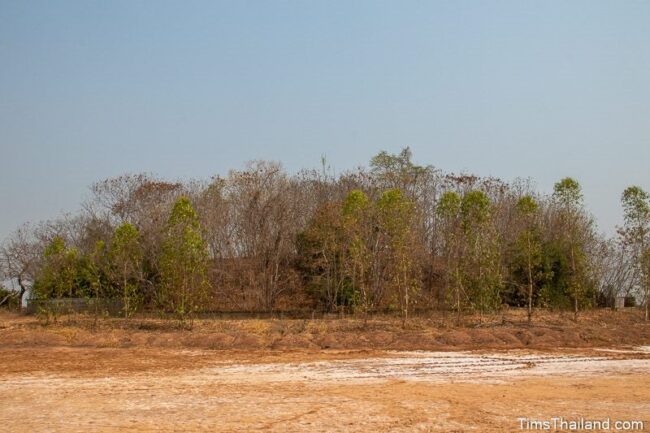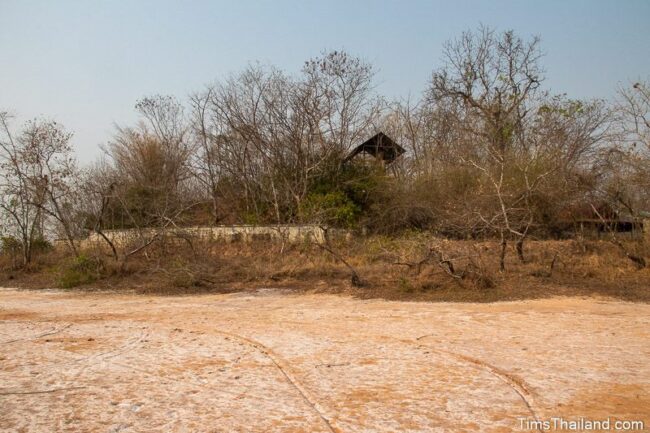 A lot of dirt was added to the site in years past to make a wide, flat space on top, home to a shrine for Ban Phon Ngam's guardian, Luang Po Phra Lan Chai. There are presently several large modern statues including three Buddhas and three "human" guardians.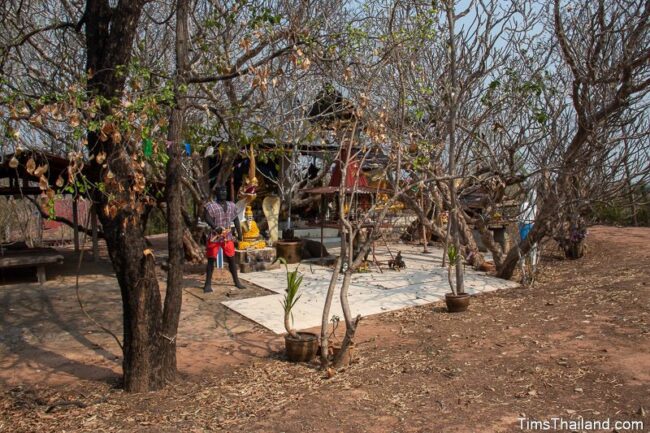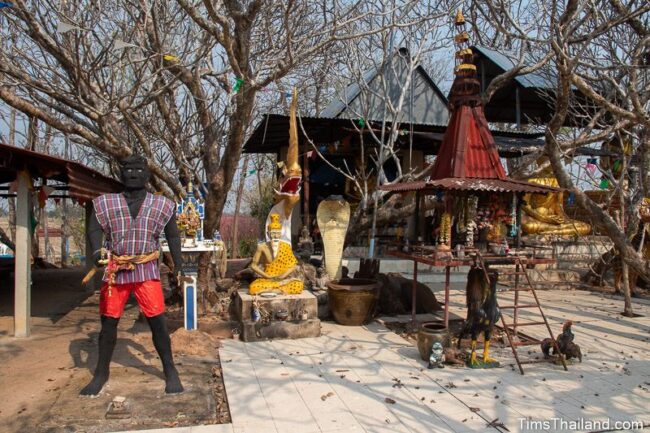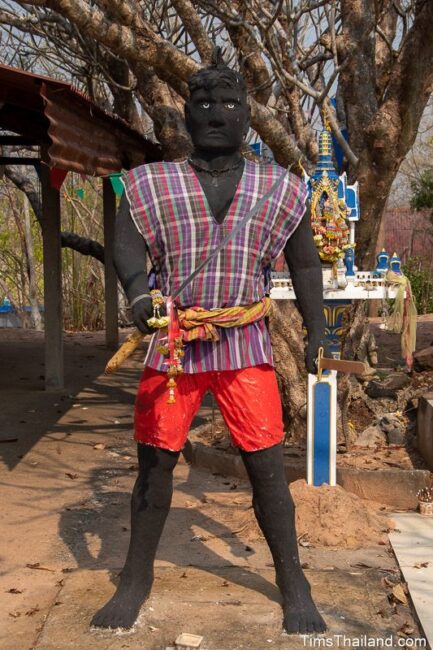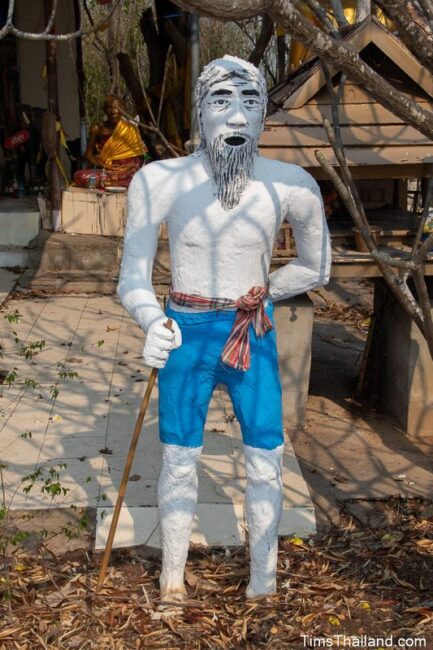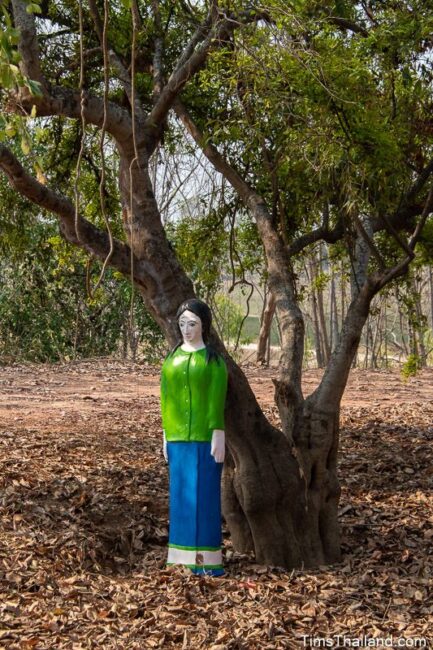 At the center of all this is a pile of dozens of rough blocks, mostly laterite, and a few bits of broken pottery. This is all there is to see of whatever ancient structure lies buried below. A naga is climbing out of this mini mountain and a cobra is perched atop it. A ruesi sits in front.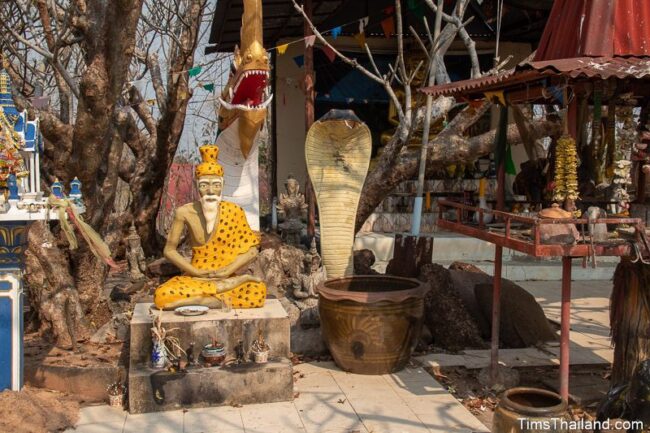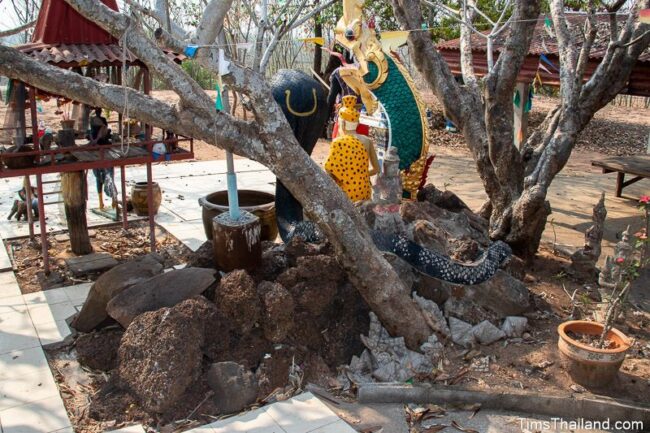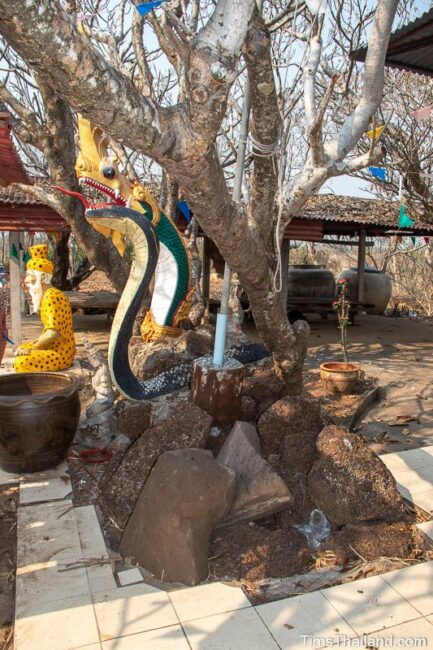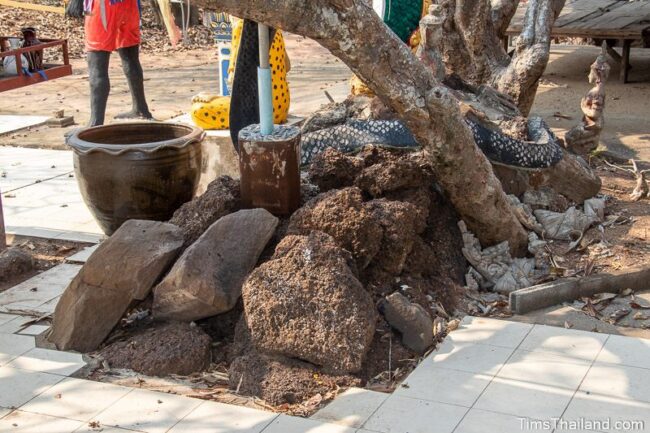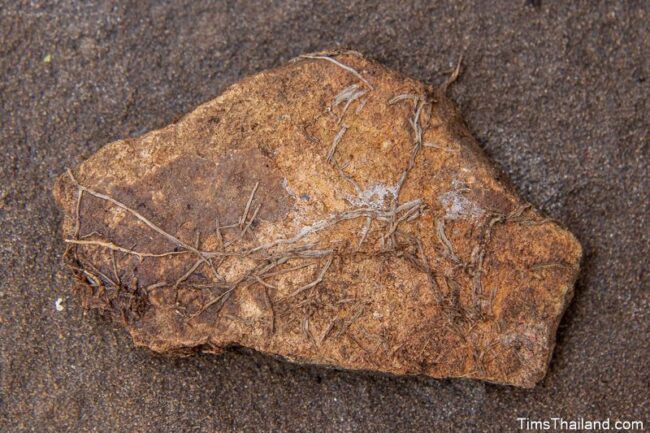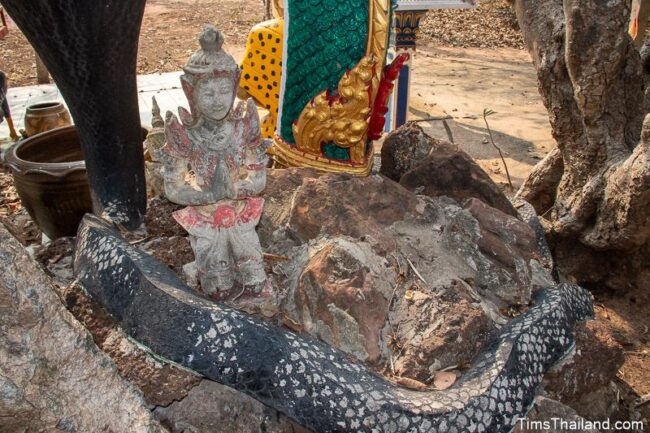 A ceremony for the spirts at this shrine is a key part of the village's boon bang fai rocket festival, which is why there's a mural of it on the wall behind the main Buddha. Other than that, locals don't come out here very often.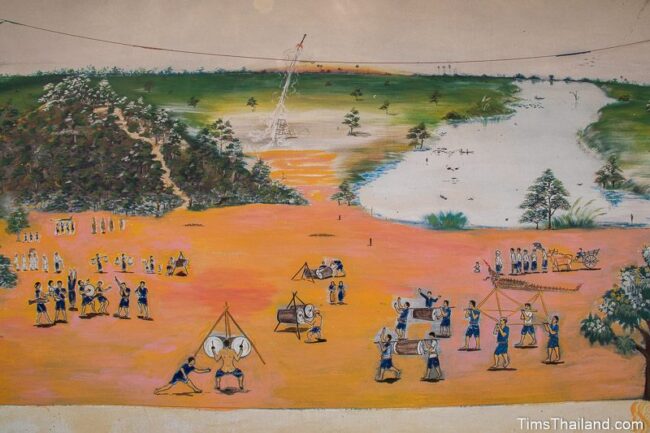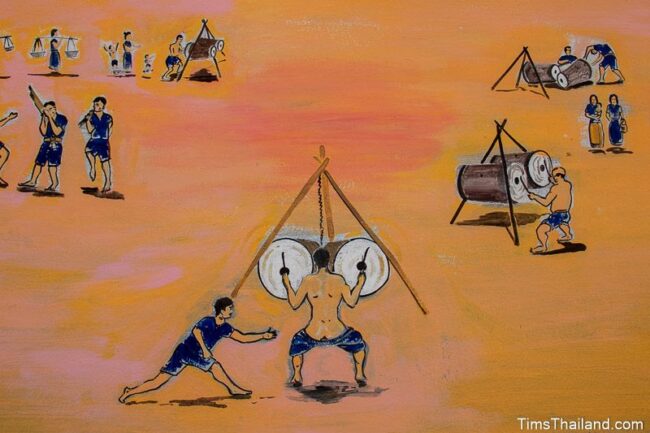 The door at the front entrance along the road (behind two statues of Indra riding his elephant Erawan) is kept unlocked, but a better option is to walk around to the back and climb the metal staircase.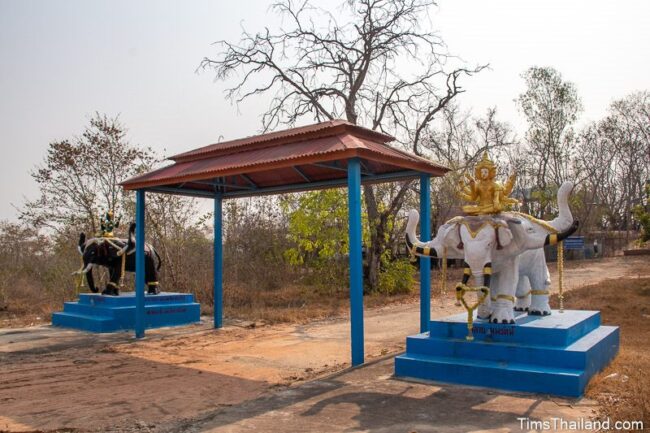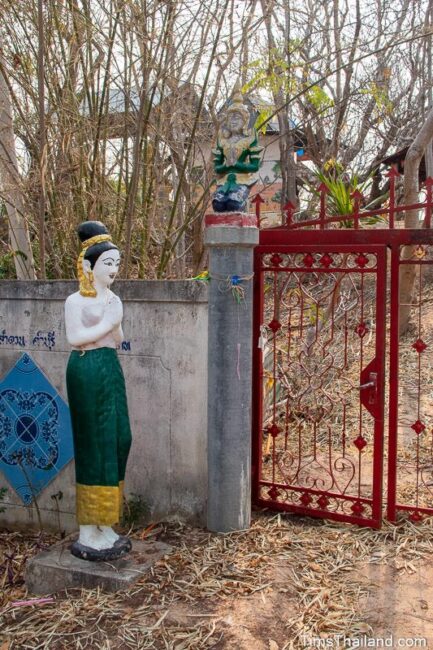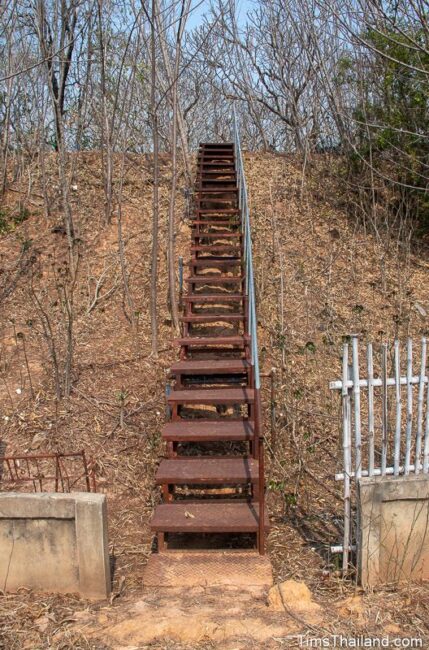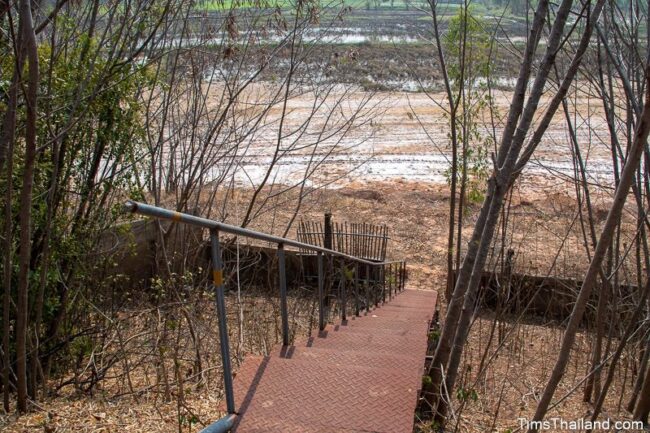 Location – Ban Phon Ngam, Tambon Phon Ngam, Amphoe Kosum Phisai, Maha Sarakham Province
Other Names – Jom Phra Lan Chai (จอมพระลานชัย)