There are many well-known daytrip escapes out of Bangkok, such as Ayutthaya, Kanchanaburi, and the Damnoen Saduak Floating Market. Khuean Khun Dan isn't one of them. Tucked up against the foothills of the Khao Yai Mountains in northeast Nakhon Nayok province, this little spot has become a weekend getaway for young adventure-seeking Bangkokians and families looking for a budget break that isn't at the beach. With a bit of nature, culture, and adventure, it's a diverse destination that few foreigners see. The area is packed on most weekends and holidays, especially from July to December, but weekdays are always pretty peaceful.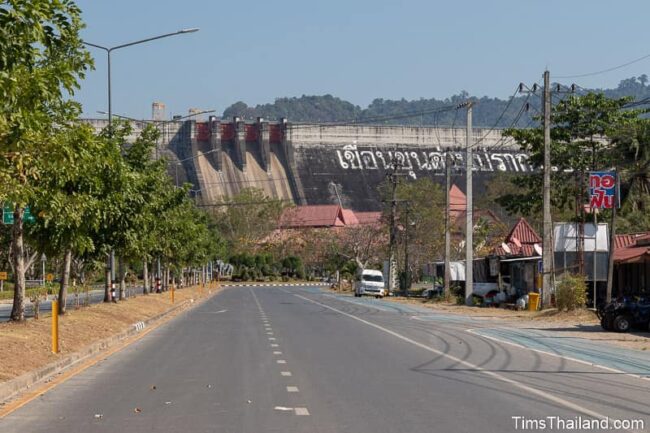 Scenic Spots
This region owes most of its tourism success to the Khun Dan Prakan Chon Dam. Running 2.6km-long and soaring 93m-high, Thailand's largest dam (aka Khlong Tha Dan Dam) makes an impressive site down below and serves beautiful views from the top. From the little park (6am-6pm) you can ride a shuttle bus (8.30am-5pm Sat, Sun and holidays; 30B per person) or drive a golf cart (4-/6-seater 350/500B per hour) over the top. Walkers can only go to the gate with the red sign because officials fear people will suffer heat exhaustion and need to be rescued. You can also hire boats here for trips on the beautiful, mountain-rimmed lake behind the dam. The trips typically include some waterfalls on the streams feeding the lake, but note that most of the year you need to walk a ways to see the falls and the paths can be muddy.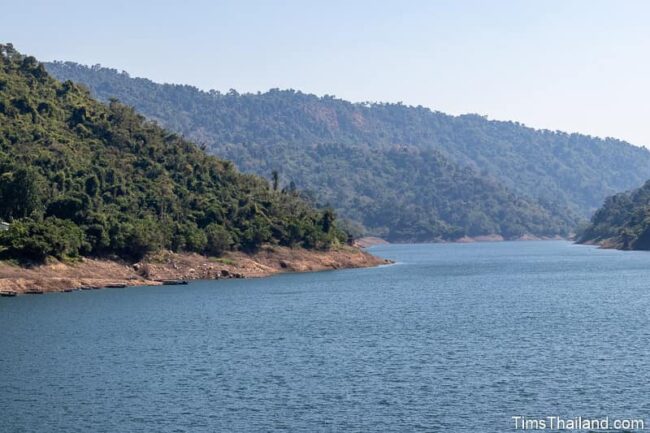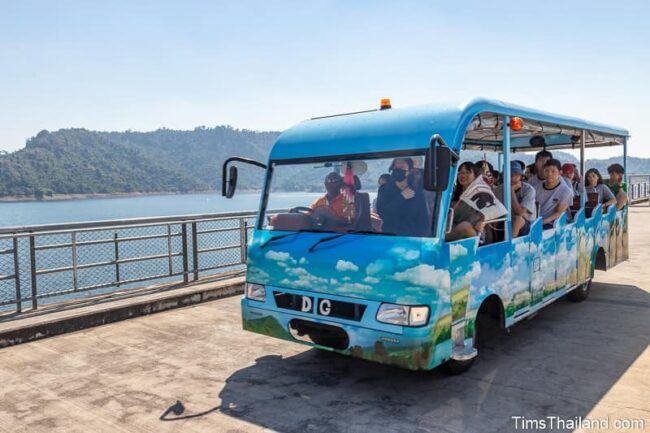 Beyond the dam, several rivers drop out of the forested mountains as waterfalls. Namtok Sarika (8am-5pm daily, foreigner adult/child 200/100B, Thai adult/child 40/20B), which plunges 200 meters in nine steps, is the most famous and photogenic. A trail climbs up to the top of the fifth level, the one seen from the entrance, and there are pools at each step for a refreshing dip. Sarika (and all the others) is at its best between June and November, but some water flows all year.
Less dramatic than Sarika but much more popular due to the free admission, Namtok Nang Rong (8am-5pm daily) doesn't have a big drop, instead there's a long boulder-lined stretch of little ones. Be warned that swimming here in the rainy season can be dangerous due to the fast flow.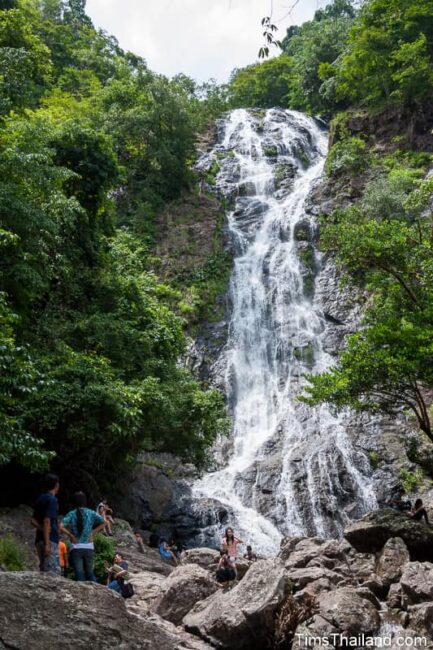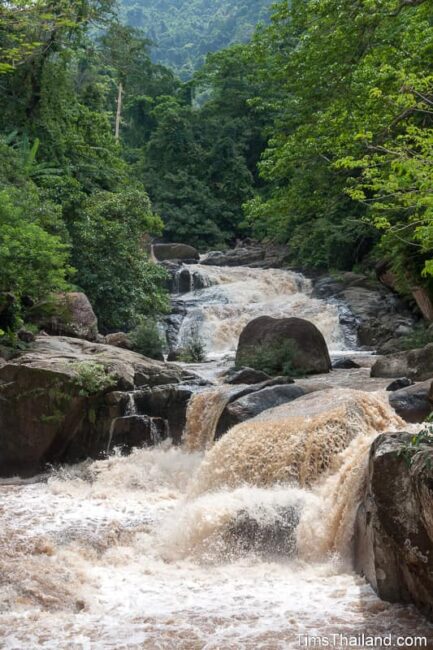 Sacred Sites
Hindu gods play an important role in Thai Buddhism, and elephant-headed Ganesha – the god of wisdom and a remover of obstacles – has always been one of the most popular. Featuring two giant (fifteen and nine meters tall) Ganeshas and hundreds of smaller statues, Uttayan Ganesha Temple (aka Ganesha Park; 8am-6pm) is a popular and often very busy stop.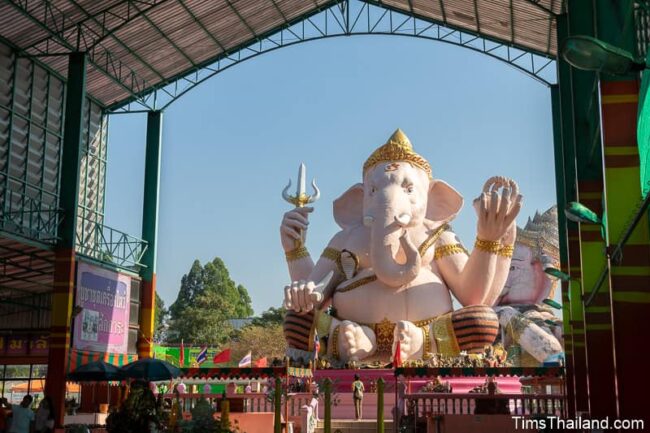 The Ganesha Temple's Buddhist counterpart is Makha Bucha Buddhist Memorial Park (8am-6pm), an informal religious center (its supporters hope to make into a temple someday) dedicated to attracting merit-makers and donation-givers. At its heart is a large golden Buddha statue with his hand raised in the classic "setting the wheel in motion" posture surrounded by 1,250 life-sized monk statues to honor the time that this many of the Buddha's enlightened disciples arrived uninvited to hear a sermon. The legendary event is now celebrated as Makha Bucha, one of the main Buddhist holidays. There are many other statues elsewhere around the grounds including a large King Rama 9 and its own oversized Ganesha.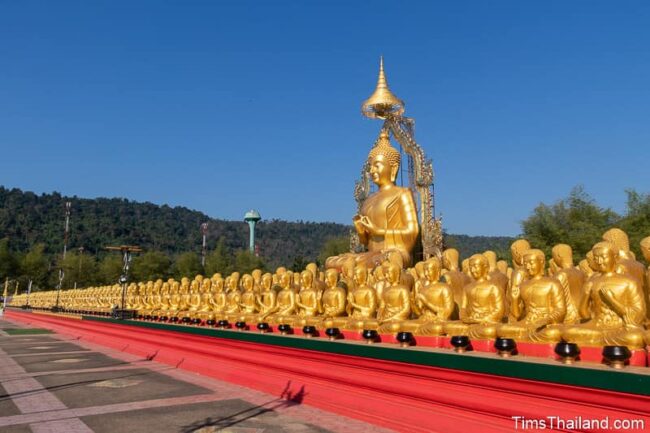 Standing in stark contrast to these two large money-hungry monuments, quiet and traditional Wat Tham Sarika (daylight hours) is centered on a small cave where Ajahn Man, one of the most respected monks in Thai history, lived and meditated between 1907 and 1910.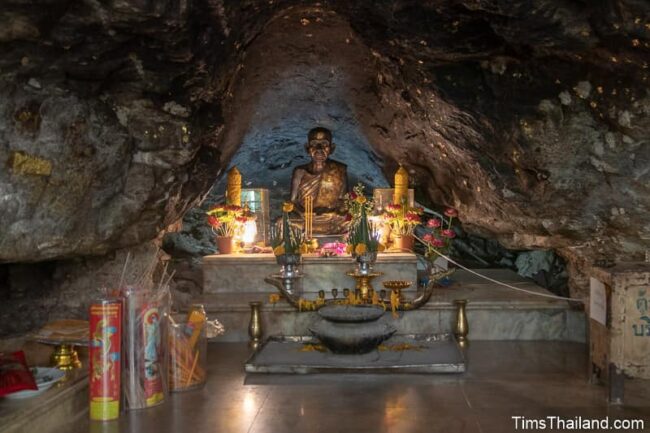 Float Trips
One of the main reasons people visit Nakhon Nayok is to, as Thais say, "play water." Rafting, kayaking, and tubing trips are all popular pastimes and regular releases of water from the dam (generally every Friday to Monday, but the days and the amounts vary week to week) makes them available year-round. (River rides are also possible on weekdays during and after the rainy season, generally July to December.) These are not wild whitewater thrills, they're fun flatwater trips with some rolling class I and II rapids as a bonus. Several businesses, including the veteran Sarika Adventure Point run guided paddling trips. They also offer other diversions like paintball, go-karting, and ATV rides.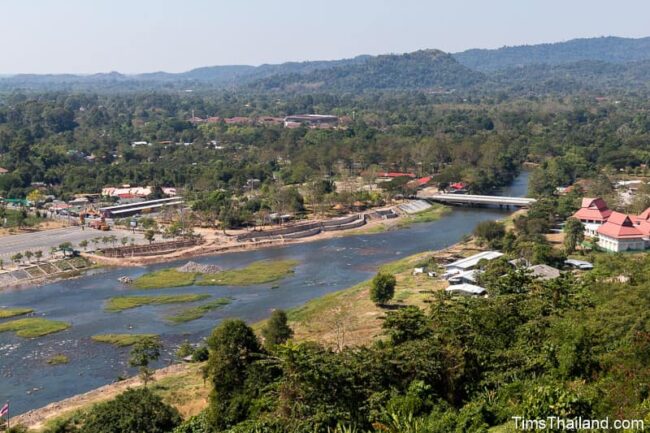 Most people visiting Khuean Khun Dan prefer short inner tube floats. The most popular places for tubing are up near the base of the dam and down at the bottom of Nang Rong waterfall, but the smaller crowds and scenery make Wang Takrai (8am-5pm; 150B per car) the best spot. This large shady park stretches along a small rocky creek and is also the area's best picnic point.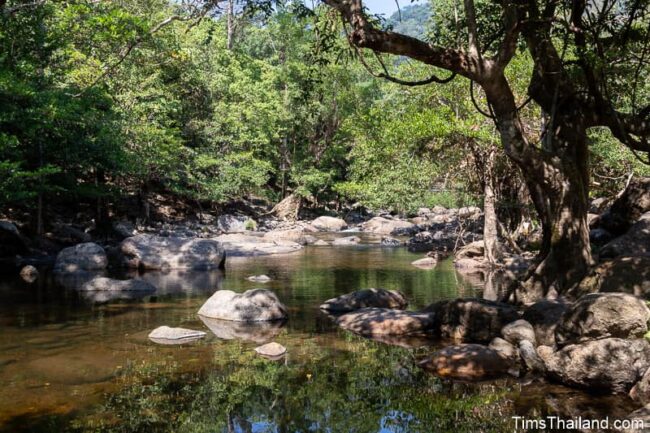 Make it Happen
The quickest way to Khuean Khun Dan from Bangkok is Highway 305 and the drive takes about two hours. There are vans between Bangkok (Mo Chit Minibus Station) and the dam, but the sights are all spread out and you won't be able to see much without your own wheels. Field Town Apartment five hundred meters northeast of the bus station in nearby Nakhon Nayok city arranges informal motorcycle and car (with driver) hire.