The small Sawanvoranayok National Museum (พิพิธภัณฑสถานแห่งชาติ สวรรควรนายก) began as the private collection of the local monk, Phra Sawanvoranayok, abbot of Wat Sawankharam, the temple in front of the museum. Besides a small collection of Thai Buddhas of various artistic styles, the majority of the museum's items are Sangkhalok pottery and stucco from Si Satchanalai. Very little is from the Khmer era.
As of February 2019, the only Khmer artifacts from a known location are the ceramic antefix tiles from Wat Phra Si Rattana Mahathat Chaliang shown below. Besides these, there are three Khmer-era Buddhas upstairs – a tiny brass one from an unknown temple in Si Satchanalai and two small ones carved from stone with no location information.
Note that the museum's name is often transliterated as the Sawankhaworanayok National Museum.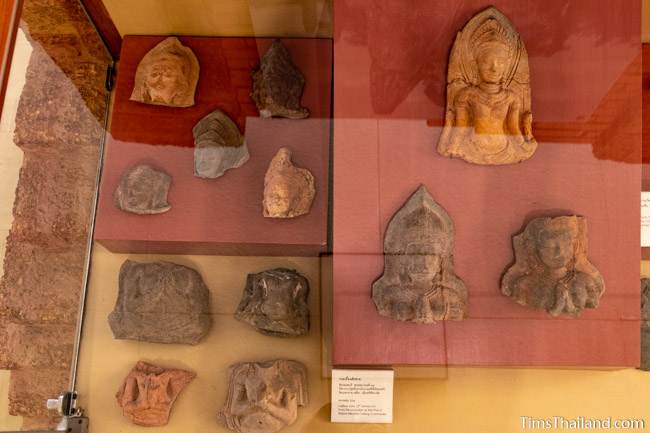 Details – 9am-4pm Wed-Sun, 50/10B foreigners/Thais, 055-641571
Location – Mueang Sawankhalok, Amphoe Sawankhalok, Sukhothai Province